'I Was Gaslit by Doctors About My Testosterone Level'
I was diagnosed with cystic fibrosis (CF) at birth. My sister was born a year before me, and she passed away three days after birth. During her autopsy, the doctors found that her death was a result of too much strain on her heart due to cystic fibrosis complications.
Before my birth, the doctors already assumed that there was a very good chance that I would have cystic fibrosis too. I was born in the 80s, so there was no regular screening process for it, most people were diagnosed on a case-by-case basis.
I was blessed to have parents that wanted me to have a sense of normalcy as a child. I know a lot of people with CF who did not have that opportunity. I was able to do things with my friends, such as riding bikes, playing soccer, and attending birthday parties.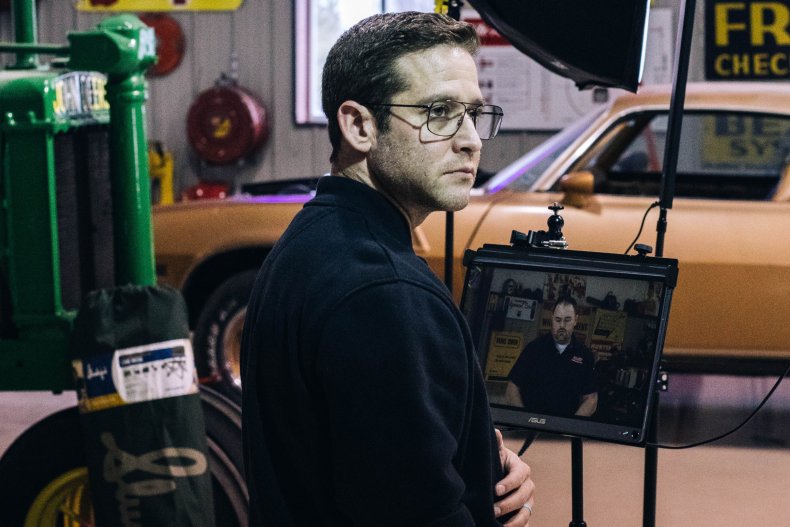 Some of my earliest memories were when I was 4 years old and learning to take pancreatic enzymes with food. By 5, I was able to swallow a handful of pills. I also have some memories of my mom opening little capsules of enzyme pills and pouring them on applesauce so that I could take them before I ate.
I remember feeling different when I started kindergarten. Later, when I was 8, I realized that not every child had to go to the nurse's office at lunch to take medications.
At the time, I remember thinking: "Why do I have to do this?" A lot of those thoughts were influenced by my friends, who would say, "Why does Reuben get to leave class 15 minutes before us?" or, "Why does Reuben get to leave for lunch before us?"
But I wasn't going to lunch early, I had to take medications. So, early on, a seed was planted in my mind that made me believe that I was different from everybody else.
After college, I began making my way into the media world, taking production contracts while working multiple part-time jobs. It wasn't until 2008 that I started questioning other areas of my wellness, beyond just my lungs.
I was around 23 years old and a certified personal trainer and nutritional educator. I had gotten many fitness qualifications to learn about my own health.
I was training a few peak college athletes. My goal was to train them to be the best at what they did and reach their peak. With that, I was exposed to a lot of things in the locker room like anabolic steroids.
When you're around a lot of people who take these things, you have access to them. While I never personally took them, I had them right in front of me.
I was training harder than many of these athletes, but they were getting results exponentially quicker and were doing better than me. I saw what was possible in the human body.
That was the first time I went to my physician and asked about the benefits and risks of anabolics and other broader options. In retrospect, I realize that I was voicing that something didn't seem right with my body.
Ultimately, my suggestions were dismissed because of a lack of information and understanding on my part. At this time, I believed that that was just going to be the way I would always be. I continued to move forward in my fitness and health journey without any answers.
In 2016, a new cystic fibrosis modulator became available and I began taking it. I was one of the very first patients in my region to have access to this medication. For me, it was a lifeline because, in 2013, I was advised to start the process of evaluation for a lung transplant.
It was almost a year before I was able to start the medication. I had to fill out lots of paperwork for grants and approval as it was extremely expensive. But five days after starting, I had a really bad reaction to it, to the point where it almost killed me.
It was heartbreaking on many levels. I lost a significant amount of weight very fast. I experienced extreme chest tightness, disorientation, headaches, and nausea, forcing me to stop the drug immediately.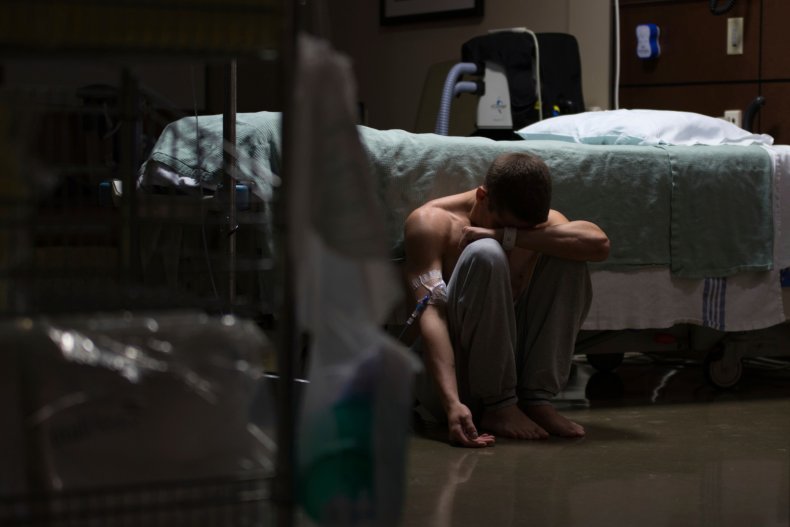 One year later, I thankfully bounced back from the effects. At end-stage lung disease, I knew my lungs were garbage because I was at 28 percent lung function. But I thought: "What else in my health picture is creating all of this damage?"
At the beginning of 2018, I started another brand-new genetic modulator. Of course, I was very hesitant, but it was that or a lung transplant. I was essentially given an ultimatum by my cystic fibrosis team.
I had held off having a lung transplant for five years. I continued to push that ball further down the field because I was staying healthy, even though my lungs were in a poor condition.
My specialist, a friend and a doctor of mine for a decade, and who I work with professionally, told me about another medication that had less-adverse effects than the previous drug and was well tolerated, even at my stage of lung disease.
I was the first patient to be offered this medication in my region, but a few months after taking it, I began having adverse side effects. At the time, I didn't know these were caused by the medication.
By July of that year, I had my first-ever mental health crisis. It was the first time I ever experienced suicidal thoughts and clinical depression. Again, I assumed, as did all of my physicians, this was a symptom of end-stage lung disease.
I was also under extreme stress. My wife and I were facing my lung transplant because I knew that I still had to do it. We were also under financial duress because of all of the medical bills that had added up; we were over $100,000 in medical debt.
So, I gaslit myself into believing that that was the reason why I was having a mental health crisis.
For the first time, I checked myself into therapy. I found a therapist and started working through my mental health, which we attributed to stress in our life situation. After four or five sessions, my therapist told me that he thought that something else was wrong.
I remember saying: "I feel like there's something chemically affecting me."
That's when I began talking to my cystic fibrosis team about getting my hormones tested. Of course, I was told that I was experiencing these symptoms because I was chronically ill and my body was under extreme stress.
I felt like my deeper concerns were brushed off. I wanted to know what was specifically happening in my body, that was causing me to feel this way.
My cystic fibrosis specialist was very supportive. He referred me to an endocrinologist, but as soon as I arrived to see her, unfortunately, the very first part of our conversation was about erectile dysfunction. The questions asked were more about my having problems with erections or a low libido rather than my health.
There was already a predetermined idea as to why I was there.
I had to essentially defend myself and say: "No, there's a bigger reason why I'm here." I was told that I had fatigue because of my chronic illness. I said: "I'm aware of that, and I understand that malnutrition malabsorption can contribute to vitamin D loss and bone loss. I understand my disease is creating a lot of this environment, but why can't we just check my hormones?"
I felt like I was being dismissed, but she finally agreed to get my hormones tested. After seeing my results, it was determined that not only did I have low testosterone, but my entire hormone panel was a mess.
When I went to see her for the second time, it was one of the most frustrating medical visits I had ever experienced. Although I had the paperwork in front of me, I felt that I had to justify that my hormones were completely unbalanced.
The testosterone reading on my lab report was essentially saying I was a 60-year-old man in poor health.
"What do we do?" I asked.
She said: "Well, nothing. You have a chronic illness. This is part of it."
I replied: "What about testosterone replacement? What about something to do with my estrogen? What do we do with that?"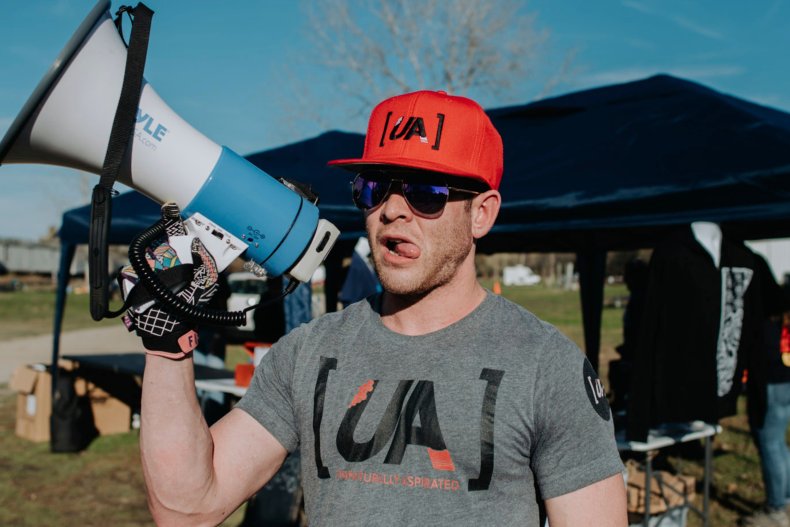 She said she hesitated to treat me with testosterone in case I wanted to have children in the future: "That could be a problem for you and your wife. It could potentially make it more difficult to have children."
My main priority at the time was trying to stay alive. Whether I could or couldn't have children in the future was not important to me, and that was a personal decision for my wife and me to make.
At that point, I knew I had to find somebody else. Even with the lab results, the endocrinologist wasn't willing to do anything to help me with my hormones. That was the first time in my life that I felt like I had experienced gender bias in the healthcare system.
In December 2018, I found a specialist clinic in Kansas City that addressed my hormone spectrum. The team built a plan for me that included an improvement of vitamin D levels, supplementing testosterone with bioidentical replacement injections and a peptide injection.
My mental clarity increased, I was getting the best sleep I'd had in over a decade and I gained 9 pounds of muscle back, all while at 16 percent lung function, seemingly "defying the odds."
In 2011, my wife and I founded Breathe Easy With Us, now reorganized as Breathe Easy International. We are a chronic respiratory condition support organization aiming to be a resource funnel for the most prevalent respiratory patients and their caregivers while "breathing new life into healthcare" as our motto says.
Fast forward to November 2022, I also met Dr. Ranjith Ramasamy, the director of Reproductive Medicine and Surgery with the Desai Sethi Urology Institute at UHealth, the University of Miami Health System.
The Cystic Fibrosis Lifestyle Foundation was offering an online CF Men's health education series. While I expected it to be on the usual limited CF text rhetoric, I was immediately interested when I saw for the first time the topic of hormones and general sexual health in the synopsis.
I asked him some probing questions during his presentation about additional physiology abnormalities and conflicting messages in current CF literature with regard to sexual function.
I discussed some of the nuances of my difficulty in my hormone journey which led to productive conversation within the whole group. He and I connected very quickly, as he is the first person within the CF clinical world to have ever discussed the importance of hormone testing and exploration for CF males.
The work that Dr. Ramasamy's team and Breathe Easy International are doing involves us digging further into healthcare systems, to not only build studies but also improve shared decision-making for men's health and the patient-physician relationship.
My heart breaks for the men that I know, that have taken their own life because the medical field has failed them. By fire, I feel that I have been built to help a lot of people in the healthcare system.
Reuben Samuels is the executive director of Breathe Easy International, an advocacy group for chronic illness patients. You can find him on Instagram.
All views expressed in this article are the author's own.
As told to Newsweek associate editor, Carine Harb.
Do you have a unique experience or personal story to share? Email the My Turn team at myturn@newsweek.com.