Health Benefits of Testosterone Touted by Supplement Companies Questioned by Experts
The American College of Physicians (ACP) has updated its guidelines on testosterone treatments for men, stating supplements can help men with sexual problems, but appear to do little for problems like low energy.
Researchers looked at 58 existing studies, including 38 randomized controlled trials lasting at least 6 months, to assess the potential benefits and harms of healthy men having testosterone treatments. The team looked at age-related low testosterone levels, but not other medical categories of what is known as hypogonadism.
Newsweek subscription offers >
Administering testosterone was found to help older men with low testosterone levels with sexual function, including erections. But it had "little to no effect" on a man's physical functioning, his chances of feeling depressed, energy levels, feelings of vitality, or his thinking skills, they wrote in the Annals of Internal Medicine.
The number of men using testosterone to try to boost their energy, sexual function, and mobility has increased in the past two decades, the authors noted, with interest in the U.S. outstripping other nations. Between 2000 to 2013, spending on testosterone prescriptions in the U.S. spiked from $70 million to almost $2.8 billion.
Worryingly, a "substantial" proportion of men don't have their testosterone levels measured before they start hormone treatment, the researchers wrote, meaning a lack of the hormone may not be the source of their problems. In one study, for instance, around a fifth of the men who got measured before starting therapy had a levels of 300 ng/dL, which is above the normal range threshold of 270.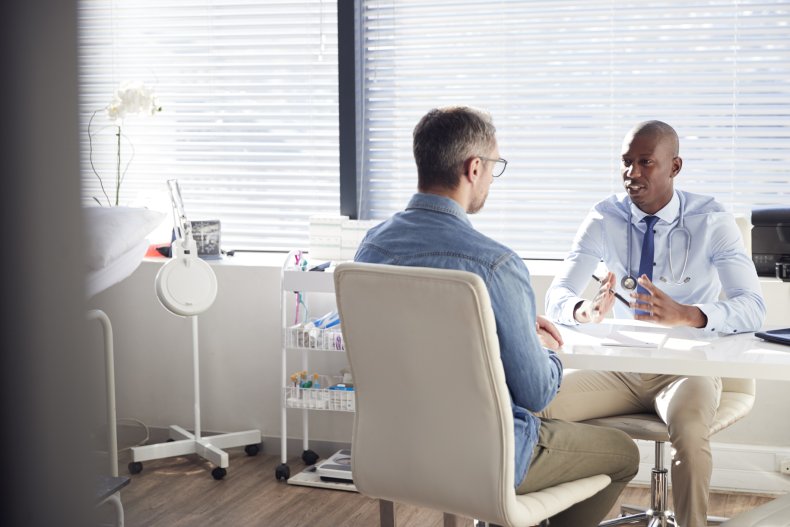 Newsweek subscription offers >
Men could therefore be wasting money on expensive treatments. According to paid pharmaceutical claims outlined in the 2016 Medicare Part D Drug Claims database cited by the researchers, transdermal testosterone replacement therapy cost an annual $2,135.32 per beneficiary in 2016, and $156.24 for the intramuscular formulation.
Dr. Robert McLean, president of the American College of Physicians, told Newsweek the organization decided to assess testosterone replacement treatments as they kept popping up in discussions among its Clinical Guidelines Committee. Issues of "male menopause" also often appear in the media, partly due to direct-to-consumer advertising, he explained.
McLean said: "The evidence demonstrated that men may experience slight improvements in sexual function, but that there was not adequate evidence to support prescribing testosterone for those other symptoms. That is the conclusion of evidence of these studies, generally involving large groups of patients."
McClean said he would advise patients who claim such treatments have a positive effect on their well-being, aside from sexual function, to consider stopping.
"Evidence shows there is no significant evidence for long-term benefit or harm so there would be no concern that stopping such supplements would have an adverse effect," he said.
"In this era with so much information being available online, it can be very challenging for patients to distinguish evidence-based information from unscientific claims," McLean continued.
"Bias and conflicts of interest are everywhere, and both patients and physicians need to look at information and be willing to look beneath the surface at the process and underlying financial support when making decisions about validity," he said, adding: "Relying on the internet for one's health advice is extremely risky and not recommended."
Health Benefits of Testosterone Touted by Supplement Companies Questioned by Experts | Health