How to Download 'Tetris 99': New Tetris Battle Royale Reinvents the Classic
The February Nintendo Direct shocked fans with Super Mario Maker 2, a release timeframe for Joker in Super Smash Bros. Ultimate and more than a dozen other games for fans to get hyped about. Many speculated what might be released, but it took a real genius to think that we were going to get a Tetris battle royale. Thrown in the middle of the "headlines" section was the announcement of Tetris 99, a new 100-player game mode based on the classic Gameboy title created in 1984 by Russian gaming pioneer Alexey Pajitnov.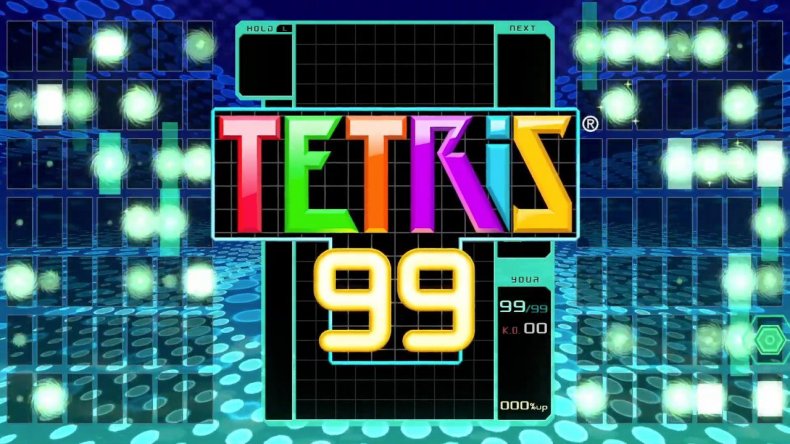 Users that purchase Nintendo Online, a monthly subscription service that lets you play Mario Tennis, Splatoon 2 and Super Smash Bros. Ultimate online, will soon be able to download Tetris 99. Ever since the Direct has ended, fans have been hyping themselves out over the puzzle battle simulator. Move over Apex Legends and Fortnite, there's a new battle royale coming for that crown.
How to Download Tetris 99
Tetris 99 is available in the Nintendo eShop right now and can be downloaded with or without a Nintendo Online subscription. The game is under a gigabyte in size so it should only take a few minutes to download. Once you have the game on your Switch and have an Online subscription, you'll be able to start a game
How to Play Tetris 99
The gameplay of Tetris 99 is the same as the classic you remember, except now you are facing off against 99 other players. Every game starts out the same, with different colored bricks dropping from the sky that you can rotate in any direction. Once you match a line across, the bricks disappear all over again.
You can target other players using the joysticks on your controller, sending them garbage blocks when you clear a line. Defeating opponents nets you "KO Badges" that help you send more blocks and knock more players out. As players get eliminated , the speed of the dropping bricks increases and grey blocks shrink the field. If you aren't fast and good at matching, this game is going to be a challenge for you.
Place higher in matches to gain more levels, which will help you match up against better players.
Are you excited to try Tetris 99? Tell us in the comments.