'Tetris' Legend Jonas Neubauer Dies at 38 from Medical Emergency, Fans Remember His Legacy
Tetris legend Jonas Neubauer passed away on January 4 at the age of 38 after a "sudden medical emergency." Neubauer is considered by many to be the single-greatest Tetris player of all time, winning seven Classic Tetris World Championships since the inaugural one was first held in 2010. The news was reported by Neubauer's own Twitter account via a short message published late Friday night.
"It's with a heavy heart that we deliver the terrible news that Jonas has passed away from a sudden medical emergency," the tweet reads. "He was the absolute best. We are devastated, overwhelmed with grief and we already miss him dearly. Information to follow when it becomes available."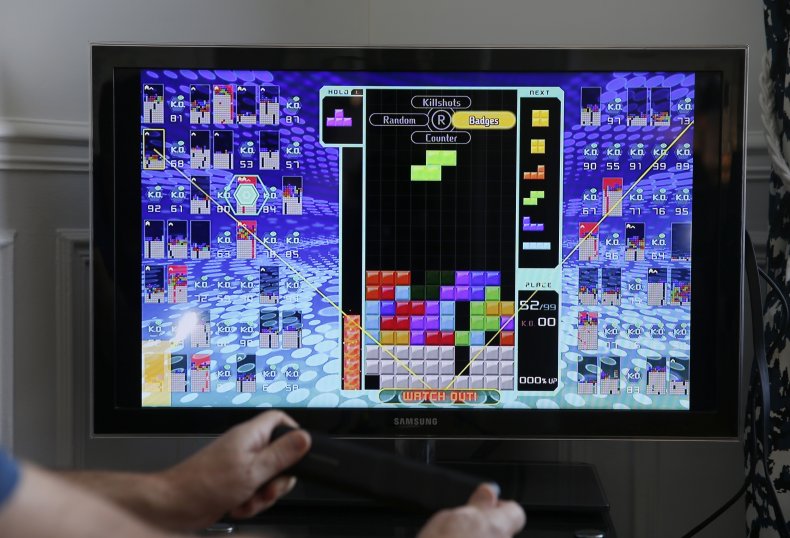 Following the news, fans and games industry luminaries alike took to social media to express their sadness for Neubauer's passing. Bungie VP Mark Noseworthy said "I've always loved watching him play. Gracious in victory and defeat. An incredible role model." The official Tetris account continued the outpouring of grief, adding that "this is a tremendous loss in so many ways. Jonas Neubauer was one of the greatest classic Tetris players of all time in skill, spirit and kindness."
Take a quick glance at the source tweet, which now has over 4,0000 retweets and more than 700 comments from impacted followers, and it quickly becomes clear Neubauer's influence stretches far beyond the game he became most famous for playing. In a VICEprofile from 2018, Neubauer described himself as "a D-list celebrity" whose notoriety only makes an appearance a few days each year. In fact, most of his days were spent as a taproom manager or assisting with a recreational marijuana startup in southern California. Even when interacting with fans online, Neubauer freely expressed his other passions too, like his intricate process for making morning coffee. His followers were wowed by his skill but respectful of his humble nature.
At conventions or on Twitch, Neubauer was eager to sign controllers for fans and even offer tips for those who wanted to learn more about his strategy. In recent years, he was perhaps most known for stacking tetriminos high from left to right and pushing them to the right whenever possible. In competition, he was known for his unpredictability. It was a strategy he had begun honing at around six years-old, and it brought him great success.
At the time of publication the circumstances of Neubauer's death remain unclear, but the source tweet suggests more information will be released as it becomes available.
Neubauer's death happens during what has been one of the most difficult years in recent history, but this champ's ability to control tetriminos inspired him to keep looking forward even in the hardest of times. In 2018, he told VICE "you can't control what happens to the people in your life, but you can control what comes after."
A memorial fund for Jonas Neubauer has been established on GoFundMe, and it currently has more than $5,000 in donations from more than 50 donors. His last official competitive match, played this November, can be watched above.
Share your thoughts and memories of Jonas Neubauer in the comments section below.