Texan Kills Man at Bus Stop With Machete, Attacks Another, Claims They Were Going to Rape Him and Every Child In The World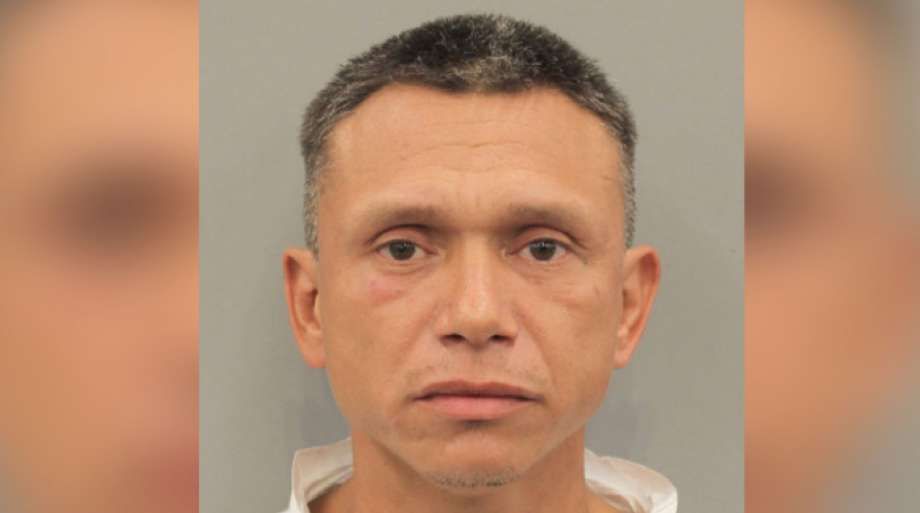 A Texas man was charged with murder after he killed a man at bus stop in Houston with a machete and attacked another at the same location less than a week later.
Bernardino Cueva, 40, was charged with aggravated assault and murder over the two attacks that both occurred in the past month. During his probable cause hearing on Saturday afternoon, prosecutors told the court that Cueva admitted to violently attacking a man with a machete at a bus stop on Lyons Avenue, in northeast Houston on April 28, reported the Houston Chronicle.
Prosecutors say the victim told authorities that he was waiting for a bus to church at the stop when he heard a person, later identified as Cueva, yelling at him from behind the fence of a nearby property. When the victim began to walk away from the scene, Cueva allegedly climbed the fence and began chasing the man while wielding a machete.
As Cueva advanced on the victim, who has not been named, he attempted to cut the man's arm with his weapon but the man was able to run away and flee the scene without suffering any life-threatening injuries.
Days later, on May 2, Cueva attempted a similar attack on another man, identified as C. J. Jones Jr., who was waiting at the bus stop on Lyons Avenue. After police arrived at the scene, a severely wounded Jones Jr. told them that the attack against him was unprovoked before he lost consciousness. Paramedics then transported him to a nearby hospital, where he later died of blunt force trauma to the head, according to prosecutors.
When confronted by police officers later that day, Cueva confessed to his involvement in the attacks. Police then searched his backpack and found clothes covered in blood.
Prosecutors told the court that "both the [victims] were waiting at the bus stop" when the attacks occurred and that the suspect believed the bus stop was "his property." Cueva "believed [the victims] were going to rape him and all of the women and children in the world, and so he felt he needed to protect them," they added, according to the Chronicle.
Cueva is currently being held without bond and was ordered to receive mental health evaluation. It is currently unclear whether he has been previously diagnosed with any conditions before the attacks took place. If convicted, he faces between five and 99 years in prison at sentencing.
Houston, a large metropolis in Texas, has one of the highest crime rates — 54 per one thousand residents — in America, according to NeighborhoodScout. The online database of U.S. neighborhood analytics currently has Houston on their list of the top 100 most dangerous cities in the country.
More than 98 percent of communities in Texas have a crime rate lower than Houston, whose roughly 2.3 million residents have a one in 19 chance of being a victim of a violent or property crime.