Texans Are Now Dying Every Six Minutes From COVID-19
Texans are now dying every six minutes and 16 seconds from the coronavirus, according to a USA Today analysis of John Hopkins University data.
After a record spike of infections in the past month, Texas is now facing the deadly consequences of those numbers. The state reported 1,607 deaths last week, bringing the total death toll to 5,877.
This week, Texas changed its method of reporting COVID-19 deaths to include fatalities marked on death certificates as caused by the virus. The undercounting resulted in a jump of nearly 700 deaths in Monday's count, indicating that 12 percent of deaths had been unreported.
Previously, the Texas Department of State Health Services relied on local and regional health departments to track the state's death toll.
The coronavirus has been found to disproportionately affect communities of color, an inequality that has been borne out in Texas' numbers. Hispanic Texans, who make up 40 percent of the state's population, account for 47 percent of deaths, according to health officials.
Almost 35 percent of people who have died are 80 or older, the largest age bracket in the state. Deaths among those under 30 account for less than 10 percent of fatalities, although those 59 deaths serve as a reminder that COVID-19 can still have dire outcomes for younger people.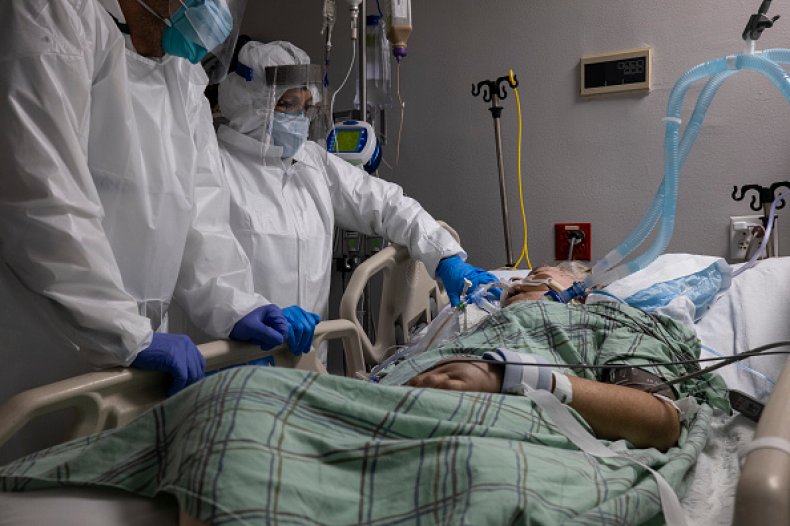 While Texas' death toll continues to rise, new daily cases have somewhat stabilized in the state and are continuing on a slight downward trend.
The state health department reported 8,342 cases on Tuesday, July 28. For most of July, Texas had been surpassing 10,000 cases daily. The state peaked on July 15 with 10,791 new cases, according to the Texas Department of State Health Services.
The decrease in coronavirus cases may be the result of Governor Greg Abbott's rollbacks on reopening. Abbott was one of the first governors forced to reverse his state's reopening, ordering bars to close and restaurants to reduce capacity in response to the spike in cases at the end of June. On July 3, he issued a statewide face mask mandate.
However, schools in Texas are still set to reopen this fall. The Texas Education Agency, which oversees public education in the state, said it would deny funding to school districts that delay in-person classes because of closures from local officials.
On Tuesday, Texas Attorney General Ken Paxton said local health officials cannot order sweeping school closures to prevent the spread of the virus. Paxton said the decision is up to school officials.
Newsweek reached out to the Texas Department of State Health Services for comment but did not hear back in time for publication.
Texans Are Now Dying Every Six Minutes From COVID-19 | News