Thousands of Texans have signed a petition calling on Governor Greg Abbott to reinstate COVID-19 unemployment benefits after he announced an end to the $300 weekly unemployment benefits.
The petition, which was started on Change.Org by user Muhammad Ifzal, has garnered over 6,500 signatures as of publication time. The petition is titled "Reinstate State of Texas Federal Unemployment Benefits."
"The last year has been hard on so many of the sons and daughters of Texas. Covid19 brought with it unexpected consequences in multiple areas of life. Socially, physically, emotionally, financially, and probably more than we haven't realized yet. The times we went through will be remembered in history for years to come, and document either the success or failure of our leaders," the petition said. "I pray that you consider this petition to reinstate State of Texas Federal Unemployment Benefits till September 06, 2021."
The petition goes on to list several arguments for reinstating the COVID-19 unemployment benefits, and at the end of the description, the creators of the petition wrote, "For most of us, the federal programs mentioned above have been our lifeline during the Covid-19 pandemic when the jobs we worked for have completely shut down or dramatically reduced hours. This is no longer about politics, we are talking about families, children, and the elderly that will be on the verge of homelessness if these programs are ending while still under a pandemic."
The creation of the petition comes shortly after Abbott announced an end to the extended COVID-19 unemployment benefits in the state. As the petition stated, the extended unemployment benefits are scheduled to end on September 6. but following Abbott's announcement, the benefits will end on June 26 in Texas.
In a statement announcing the end of the extended unemployment benefits, Abbott said, "According to the Texas Workforce Commission, the number of job openings in Texas is almost identical to the number of Texans who are receiving unemployment benefits."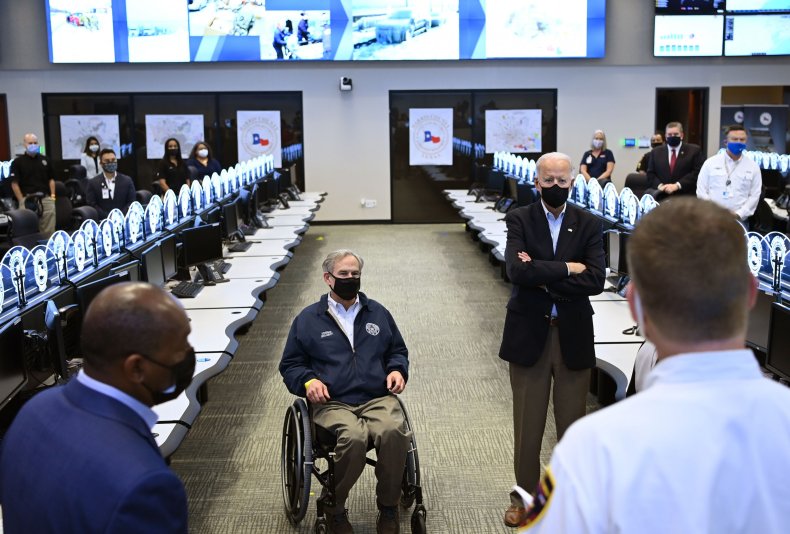 "At this stage of opening the state 100 percent, the focus must be on helping unemployed Texans connect with the more than a million job openings, rather than paying unemployment benefits to remain off the employment rolls," Abbott's office said in the press release.
While the petition is calling on Texas to reinstate the extended unemployment benefits, it is not the only state to cut them off earlier than the September 6 expiration date under the American Rescue Plan.
As of Tuesday, at least 23 states have decided to end extended COVID-19 unemployment benefits, which included a $300 weekly check to eligible individuals.
Newsweek reached out to Abbott's office for comment but did not receive a response in time for publication.