Texas Abortion Bill Proposes Punishing Women With Death Penalty, But Will It Pass?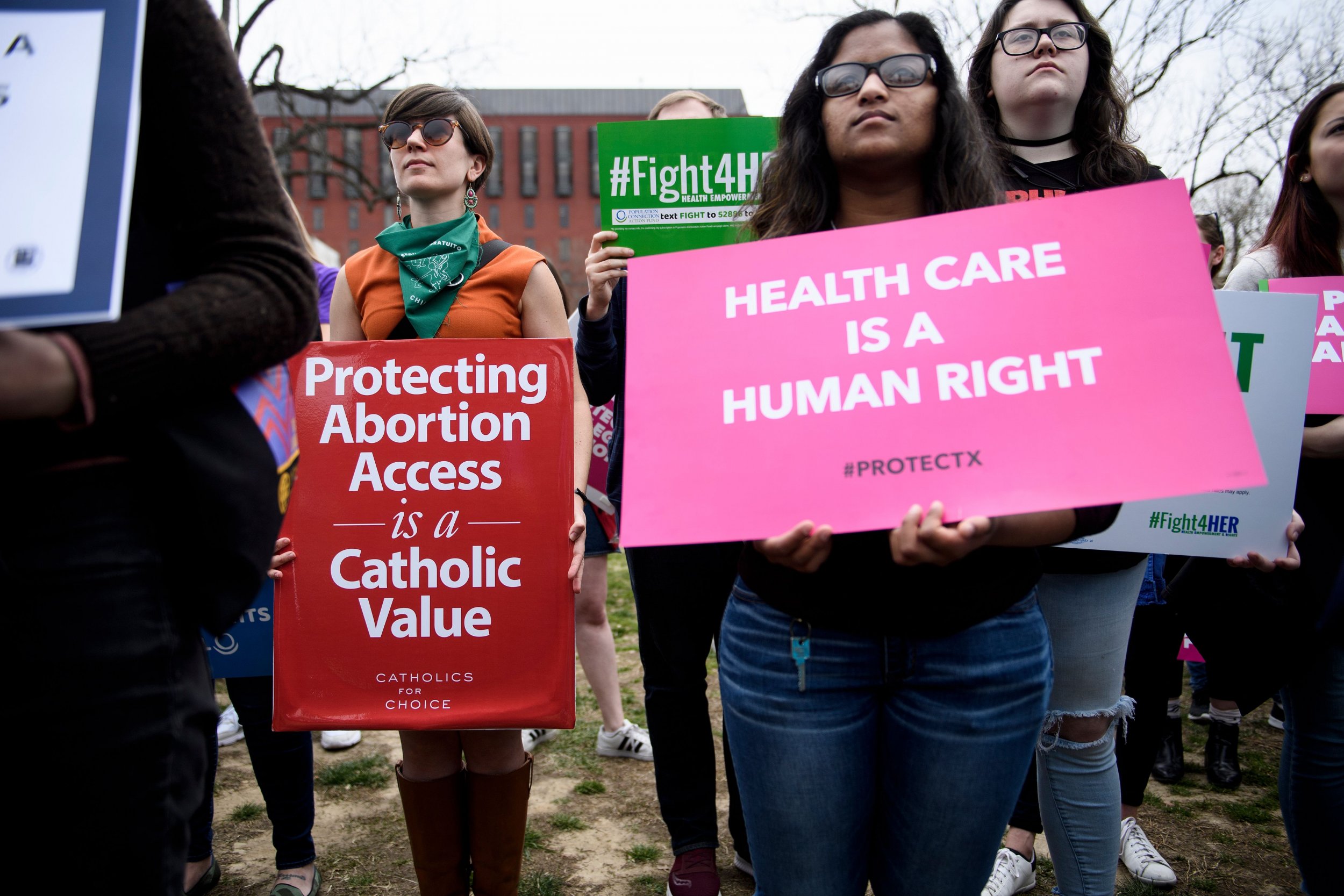 Texas state lawmakers considered a controversial bill this week that would criminalize all abortions and charge women who have them illegally with homicide, a crime punishable by the death penalty.
The "Abolition of Abortion in Texas Act," introduced by Republican Rep. Tony Tinderholt in January, had its first committee hearing on Monday and Tuesday, with around 500 individuals testifying. Of those, 446 witnesses voiced their support for the proposed legislation while 54 made statements against it.
It isn't the first time Tinderholt has proposed such a bill. The state congressman introduced a similar bill in 2017 that never left the committee. At the time, the proposal was so controversially received, Tinderholt was placed under state protection due to death threats.
"A living human child, from the moment of fertilization on fusion of a human spermatozoon with a human ovum, is entitled to the same rights, powers, and privileges as are secured or granted by the laws of this state to any other human child," the bill, which aims to "protect rights of an unborn child," reads.
In a statement posted to Facebook, Republican Rep. Matt Krause, a member of the Texas House Committee on Judiciary and Civil Jurisprudence, noted that "this is the first legislative hearing since 1973 on this topic."
If passed, the bill will criminalize abortions at all stages of pregnancy. Women who undergo the procedure and physicians who perform or facilitate them could be charged with homicide, a crime which is punishable by death in Texas.
But the severe bill, which faces numerous obstacles, is not expected to be passed due to a significant amount of opposition against it, even by various anti-abortion organizations such as Texans for Life.
The committee's chairman Republican Jeff Leach has also expressed his reluctance in advancing the legislation to the full House. In an interview with Dallas News, he vowed to disallow the committee to pass any laws that would penalize women for having abortions. "I cannot and will not support nor will I let come out of this committee any bill on [abortion] which targets the woman with either civil or criminal liability," he said.
Democratic state Rep. Victoria Neave condemned the bill as one that would contradict the "pro-life" agenda it was introduced to support. "I'm trying to reconcile in my head the arguments that I heard tonight about how essentially one is okay with subjecting a woman to the death penalty for the exact — to do to her the exact same thing that one is alleging she is doing to a child," she said.
Tinderholt did not immediately respond to Newsweek's request for comment.