Texas Abortion Lawmaker Dan Flynn Lacks Basic Abortion Knowledge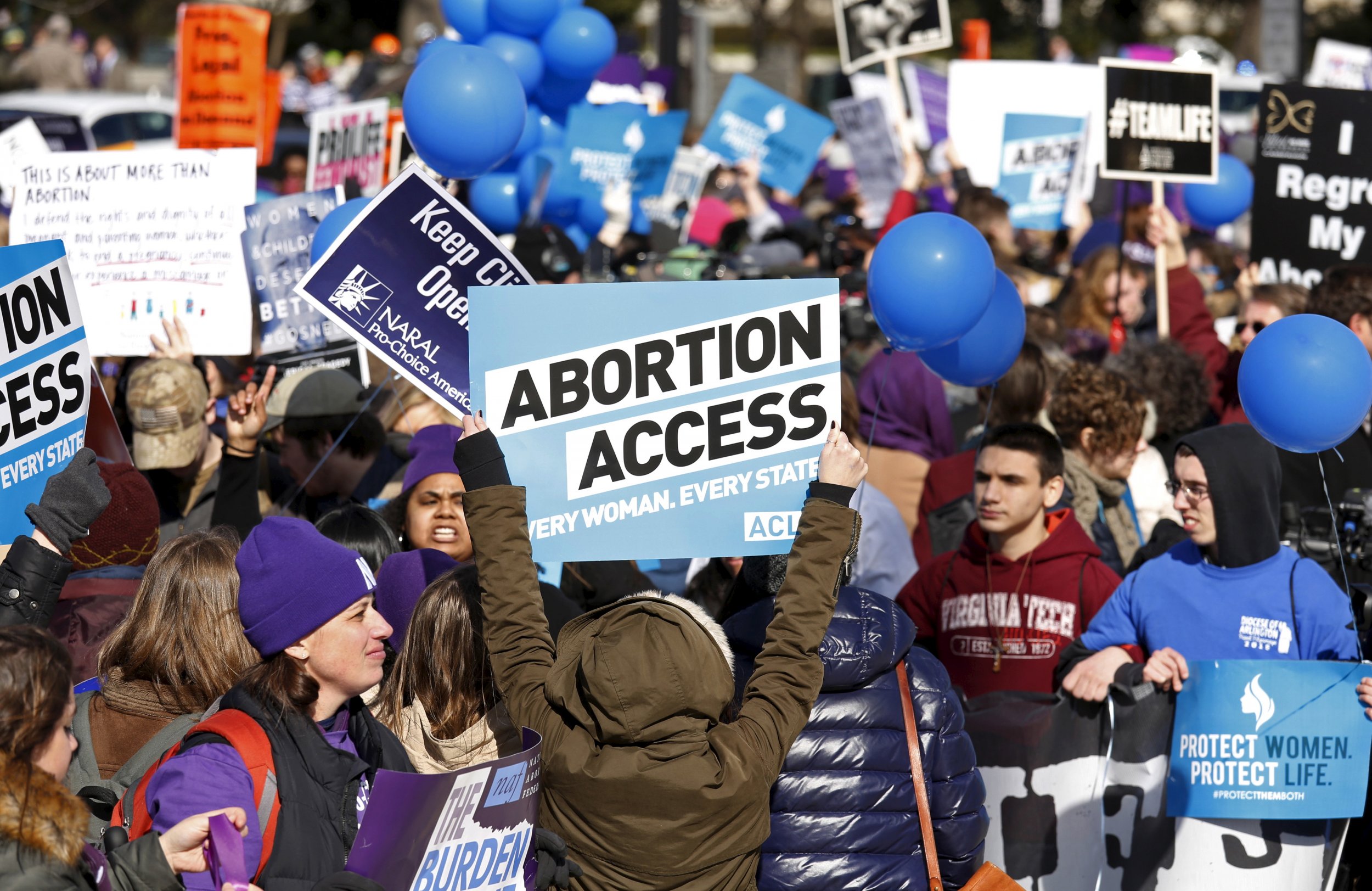 One might assume the co-author of an abortion law about to be discussed in the Supreme Court—and with the potential to affect millions of women—would be well-versed in topics of reproductive health and specifically, well, abortion. But one would be wrong in the case of Texas state Representative Dan Flynn, who apparently thinks women need to be "cut open" to have an abortion.
The titular host of the new show Full Frontal With Samantha Bee raked the Republican lawmaker over the coals in an interview, which aired in a segment on Monday's episode.
"Everything's big in Texas!" reads the video's description on YouTube, and then adds in parentheses, "Except for the amount of knowledge about health care or women's bodies required to completely gut abortion access."
Bee sarcastically calls Flynn a "cunning practitioner of legislative sorcery" and "this uterus expert" as she introduces the interview, during which she grills him about the law and reveals his confusion about how abortion actually works.
"I'll tell you what, anytime you start cutting on people's body [sic] you need to have it in a procedure where it can be healthy," Flynn tells Bee, who responds, "Of course. You don't cut a woman during an abortion, though."
Later, Flynn says, "I'm not a doctor, I don't know. But I listened to many doctors tell me about the procedures that happen when you do an invasive surgery."
Saying what viewers were likely thinking, Bee replies, "You don't seem to know anything specifically about abortion, really at all. And yet you did all this with building regulations," referring to a long list of requirements clinics need to meet in order to perform abortions in Texas, which are equivalent to the minimum standards for ambulatory surgical centers. The bill stating those requirements, co-authored by Flynn, was passed and signed into law by Governor Rick Perry in 2013.
But to avoid singling Flynn out—lest readers get the impression that he is alone in the group of white male politicians who are painfully misinformed about women's health but nevertheless feel compelled to intervene—Newsweek compiled just a few other shocking examples, all statements made in the late 20th or 21st century:
To be fair, female politicians have also made their fair share of gaffes regarding reproductive health, as in 2013 when Texas State Representative Jodie Laubenberg thought rape kits were like abortions—"in the emergency room they have what's called rape kits where a woman can get cleaned out."
The Flynn interview, posted to YouTube Tuesday as part of a roughly seven-minute segment, came just as the Supreme Court was preparing to hear Whole Woman's Health v. Hellerstedt, a major abortion case challenging the Texas law. The justices' decision, even if it comes to a tie because of Justice Antonin Scalia's death, could have "enormous consequences," The New York Times said.