Texas Attorney General Ken Paxton announced he will appeal a state court ruling rejecting Governor Greg Abbott's recent order on absentee ballot drop-off sites.
"I disagree with the district court's order and my office has filed a notice of appeal which stays the trial court's order," Paxton said, after a court blocked Abbott from limiting the number of mail-in ballot drop-off boxes in each county.
The Republican attorney general is known to be a frequent champion of conservative lawsuits, and was recently accused of bribery and abuse of office by seven of his top aides.
On Thursday, Travis County District Judge Tim Sulak issued an injunction blocking Abbott from only allowing each county in Texas, regardless of population size, to have one drop-off location for mail-in ballots. Abbot's order, which was to go into effect on October 1, forced larger counties such as Harris County to remove up to 11 drop-off boxes.
Many called Abbott's proclamation a form of voter suppression, especially because the governor announced the changes with less than a month until Election Day and amid the coronavirus pandemic.
Plaintiffs filed a state lawsuit arguing that Abbott lacked the authority to limit ballot return locations under the Texas Election Code, which designates local election officials as those with the authority to manage and conduct the early voting process. The suit also argued that the order violated the equal protection rights of Texans under the state constitution.
"The limitation to a single drop-off location for mail ballots would likely needlessly and unreasonably increase risks of exposure to COVID-19 infections, and needlessly and unreasonably substantially burden potential voters' constitutionally protected rights to vote, as a consequence of increased travel and delays, among other things," Sulak said.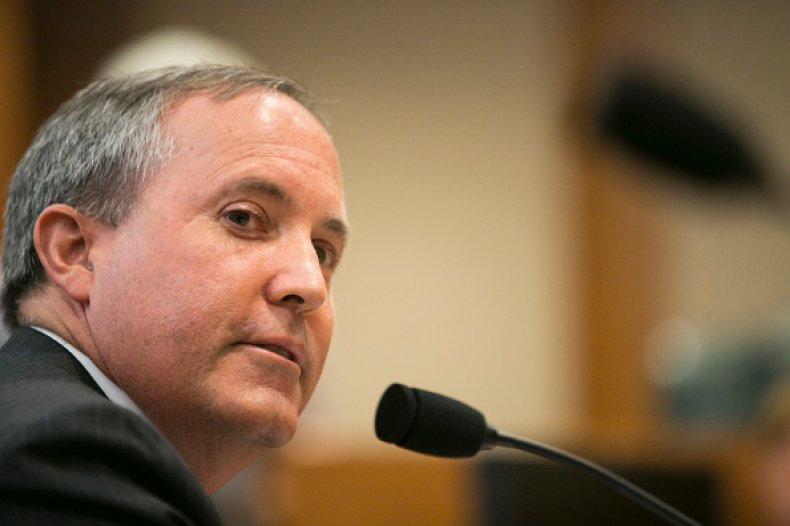 The ruling was praised by several democracy advocates, including non-partisan watchdog group Common Cause.
"Today's ruling is a relief to many Texans who qualify to vote absentee," Anthony Gutierrez, executive director of Common Cause Texas, said. "Most of these voters have disabilities and are elderly. With only one ballot return site per county, these voters would have faced challenges in travel that might have made it impossible for them to vote."
Sulak also set a November 9 trial date on whether to issue a permanent injunction, but the decision will be likely made by Texas' all-Republican Supreme Court.
Last week, the Texas Supreme Court blocked Houston election officials from sending mail-in ballot applications to over 2 million registered voters in the state's most populous county.
Newsweek reached out to Paxton for comment, but did not hear back before publication.