Texas AG Files Lawsuit Over El Paso's COVID Shutdown as County Sees Over 1,000 Daily Cases and Rising
Texas Attorney General Ken Paxton joined a coalition of El Paso businesses on Friday in suing Judge Ricardo Samaniego for ordering a two-week shutdown of the Texas county as coronavirus cases skyrocket.
"El Paso County Judge Samaniego has no authority to shut down businesses in El Paso County. This is a direct violation of Gov. Greg Abbott's executive order," Paxton said in a news release. "Recommendations must not be confused with requirements, especially those that unlawfully burden private citizens and businesses."
Samaniego said he ordered a shutdown of all non-essential businesses on Thursday as the positivity rate increased 160 percent and hospitalizations rose over 300 percent this month in El Paso County since the start of the pandemic. El Paso University Medical Center added an additional 100 beds to accommodate an overwhelming amount of patients, along with an outdoor tent. However, it has been reportedly sending patients to local children's hospitals and airlifting critically ill patients to other cities.
In a press conference, Samaniego defended his decision as a way to protect the community.
"What I am doing now is not anything that has not been tried, but things that have worked not only for our community but for other communities as well," he said on Thursday.
Samaniego added: "Our hospitals are at capacity, our medical professionals are overwhelmed, and if we don't respond we will see unprecedented levels of death."
The shutdown contradicts Abbott's disaster orders, but Samaniego said that he received guidance from health-care experts, county judges and his legal department, stating that he stands in "strong, sound, legal ground to do what I need to do at this point in time."
The order closed bars, gyms, tattoo parlors, nail and hair salons, and deemed in-person dining as non-essential. It also directed residents to shelter in place except for essential tasks, which include election-related activities among others.
Last week, the judge ordered a citywide curfew from 10 p.m. until 5 a.m., active until November 8.
In a letter to Samaniego on Thursday, Paxton called the judge's shutdown "invalid and unenforceable," stating that Abbott's recent order reopening those establishments "explicitly preempts all contradictory local orders." He also wrote that the shutdown will likely "confuse residents."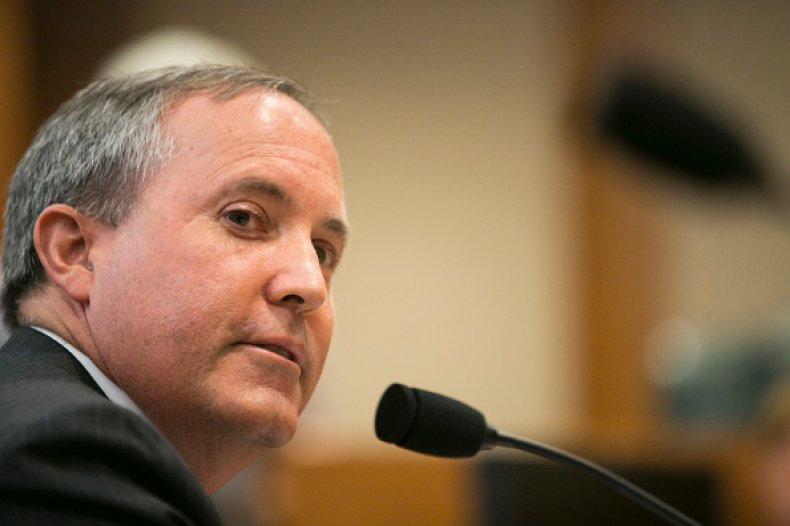 "We trust you will act quickly to correct mistakes like these to avoid future confusion and litigation challenging the county's unlawful restrictions," Paxton wrote.
In September, Abbott issued an executive order expanding indoor capacity at businesses and restaurants to 75 percent. He also allowed bars to reopen at 50 percent capacity earlier this month in counties with low COVID hospitalization rates. Samaniego decided to exclude El Paso from the counties allowing bars to reopen, citing the 16 percent of total hospitalizations related to COVID-19 on October 10.
El Paso County reported 1,643 new cases on Saturday, an all-time high for the county. On Friday, the county reported 1,347 new cases, accounting for over 20 percent of Texas's nearly 6,000 new cases that day. The county also reported 10 of the state's 115 COVID-19 deaths on Friday and four additional deaths on Saturday, with more than 900 hospitalizations due to the virus. El Paso's death toll is now at 693 since the start of the outbreak and rising, according to Johns Hopkins University.
El Paso Mayor Dee Margo questioned whether Samaniego's shutdown was legal in a letter to Paxton, which prompted a detailed response from the attorney general's office stating that the order "exceeds the county's lawful authority."
Margo expressed concern over the shutdown on Friday, noting that he and Samaniego need to work as a team to combat the spread of the virus.
"I do not believe we will control this spread by shutting down our economy for any length of time," he said during a press conference. "I will be reaching again to the County Judge to visit. Working together as we have in the past is absolutely critical to stopping the spread."
Newsweek reached out to Paxton's office and Samaniego for comment, but did not receive a response in time for publication.