Texas AG Opens Investigation Into Chad Read's Death as Family Sues Man Who Shot Him
Texas Attorney General Ken Paxton's office announced Tuesday that it has opened a criminal investigation into the shooting death of Chad Read.
Read, 54, was shot and killed in Lubbock County, Texas, on November 5 during an altercation with another male after an alleged argument regarding a domestic dispute. The shooting gained national attention after video of it was shared widely on social media and in news outlets.
The video was initially released on November 24 by an attorney for Read's widow, Jennifer Read, along with a statement about the incident. Jennifer Read is seeking custody of her stepchildren and last week filed a wrongful death lawsuit against the suspected shooter, Kyle Carruth, along with his business, for a total of $50 million.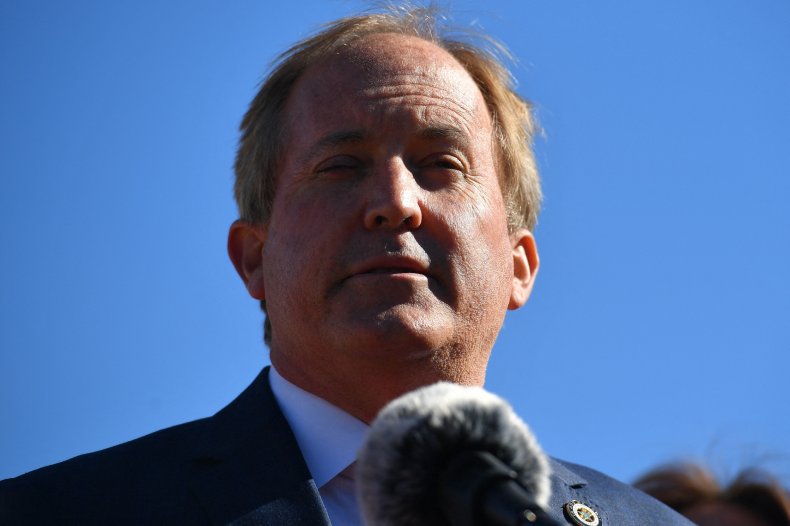 "Our office has begun a criminal investigation into this shooting," the release from Paxton's office read. "During the pendency of any criminal investigation conducted by our office, we do not comment on the case to protect the integrity of the investigation. Accordingly, we will not be commenting on the facts of this case."
The statement continued, "All criminal cases, including this case, must go through the steps of gathering evidence, reviewing evidence, interviewing witnesses, and other actions."
A November 16 press release from the Lubbock Police Department said it had transferred the case files for the incident to the Texas attorney general's office to begin its review.
Before that, on November 5, an investigation was initiated by Lubbock County's Metropolitan Special Crimes Unit. Investigators from the unit conducted witness interviews and gathered evidence from November 5 until November 10, when the department was notified that the Lubbock County district attorney's office officially recused itself, and the case was assigned to a prosecutor from the Texas attorney general's office.
The shooting allegedly occurred during a child custody argument between Chad Read and his ex-wife, Christina, after Read showed up at her house to pick up their son. Christina's boyfriend, Carruth, allegedly went inside their home and came back out with a gun.
The two men argued before Carruth fired a shot at the ground. Read tried to take the gun from Carruth but was unsuccessful. In the video, Carruth can be seen stepping back and firing at Read, who is then seen to be unresponsive on the ground.
"Every Texan has the right to defend themselves and their property—no one, however, has the right to interject themselves into someone else's conversation, return and bring a gun to an otherwise nonviolent argument, escalate the argument to violence, creating a violent situation, and then shoot and kill an unarmed man," Jennifer Read's lawsuit said.