Texas AG Says 'Nothing in the Law" Lets Local Health Authorities Close Schools Due To Coronavirus
Texas Attorney General Ken Paxton provided local leaders with legal advice about school reopenings Tuesday as the debate over when and how to do so continues throughout the country.
Paxton said local health officials have some legal authority to make decisions about closing schools—as he acknowledged several have—but he said that authority has its limits.
"Nothing in the law gives health authorities the power to indiscriminately close schools—public or private—as these local orders claim to do," Paxton wrote in a letter addressed to Stephenville, Texas Mayor Doug Svien.
Svien earlier asked for Paxton's guidance on how to handle school reopenings, Paxton said in a news release announcing his recommendations. Newsweek reached out to Svien's office for comment but did not receive a response in time for publication.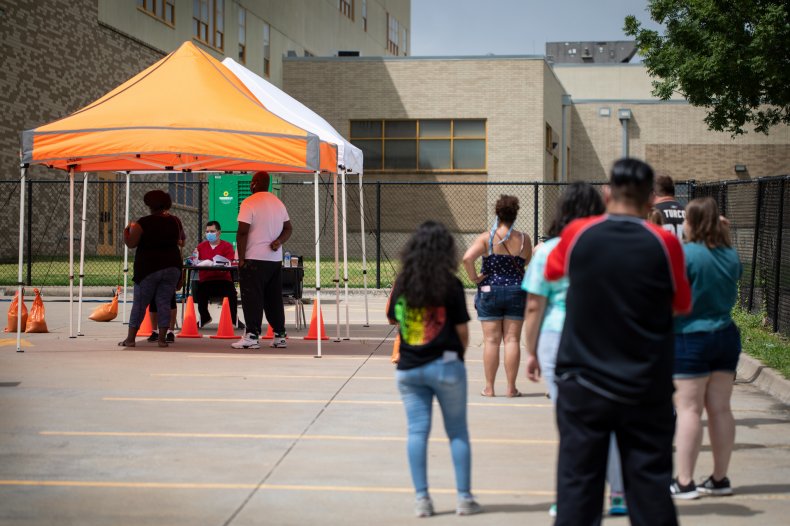 Instead of the decision residing with county and city health officials, Paxton said each district should decide when and how its schools will reopen for in-person instruction.
"While local health authorities may possess some authority to close schools in limited circumstances, they may not issue blanket orders closing all schools on a purely preventative basis," Paxton said in the release. "That decision rightfully remains with school system leaders."
Texas does not currently have a statewide order banning students from gathering for in-person classes. Though local leaders outside of the state—such as California Governor Gavin Newsom and New York City Mayor Bill de Blasio—issued instructions earlier this month detailing criteria specific areas must meet in order to allow students to return to their physical classrooms and offering remote learning options, Paxton said that, in Texas, the decision should be made on a district-by-district basis.
"Under its plain language, [Governor Greg Abbott's] order allows all schools to operate," Paxton's letter said. Any local order that blocks schools from reopening is therefore not legal, he said.
"The decision to close schools on such a preventative basis—whether public or private—remains with school system leaders who should consult with relevant public health authorities, including the Department and local health authorities," Paxton said. He ended his letter by encouraging school districts to work closely with local health authorities to find ways in which they can compromise.
While many Americans wondered how schools would handle reopening during the fall semester after most were forced to close in the spring due to the coronavirus pandemic, the reopening debate kicked off in early July when federal education officials said all schools should reopen for the upcoming school year. During a news conference earlier this month, Department of Education Secretary Betsy DeVos and Vice President Mike Pence encouraged all schools to plan to reopen in time for the fall semester, citing the social and academic benefits that they said doing so would provide students.
Robert Redfield, the director of the Centers for Disease Control and Prevention, said earlier this month the CDC's guidelines for school reopenings, which President Donald Trump called "tough" and "expensive," were not designed to discourage schools from resuming in-person instruction.
Children 18 and younger comprise only 2 percent of the total COVID-19 cases in the U.S., according to CDC estimates. Even so, the rising infection rates at the start of the summer raised questions about how parents, teachers and other adults in students' lives might be impacted if students return to school full-time in the fall. The debate is ongoing, and many districts around the country have, as Paxton suggested, made their own decisions about how and when they will reopen.