Texas Attorney General Ken Paxton sued the administration of President Joe Biden on Friday after the Department of Homeland Security (DHS) announced a 100-day-long pause in deporting undocumented immigrants.
On Wednesday, Biden signed an executive order calling for the revision of U.S. immigration policies. In response, Acting Director of the DHS David Pekoske called for an internal review, including a temporary freeze on removing most undocumented aliens from U.S. soil. Paxton warned the DHS on Thursday that he would file suit to prevent the deportation pause from taking effect. On Friday, Paxton officially filed litigation with the United States District Court for the Southern District of Texas to stop the actions of the DHS.
"In one of its first of dozens of steps that harm Texas and the nation as a whole, the Biden administration directed DHS to violate federal immigration law and breach an agreement to consult and cooperate with Texas on that law," Paxton said in a Friday statement. "Our state defends the largest section of the southern border in the nation. Failure to properly enforce the law will directly and immediately endanger our citizens and law enforcement personnel."
"DHS itself has previously acknowledged that such a freeze on deportations will cause concrete injuries to Texas," Paxton added. "I am confident that these unlawful and perilous actions cannot stand. The rule of law and security of our citizens must prevail."
Newsweek reached out to the White House for comment.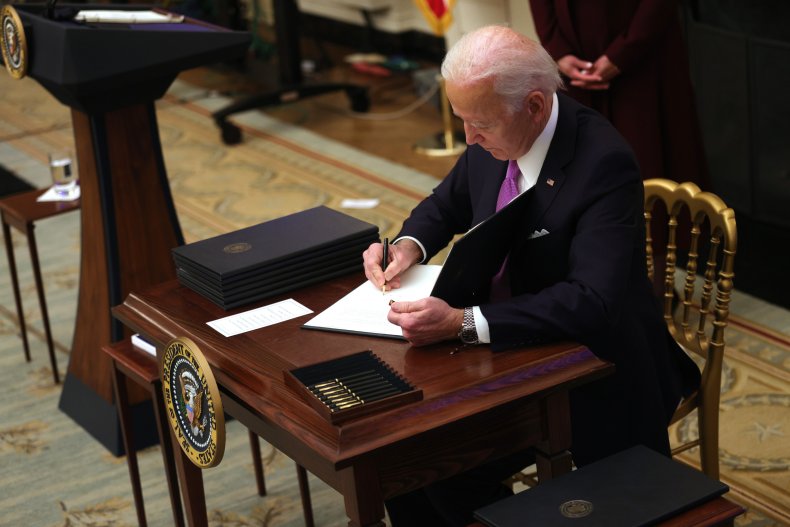 In his motion calling for a temporary restraining order (TRO), Paxton alleged that the deportation freeze violated an agreement between Texas and the DHS regarding the enforcement of immigration laws. According to the agreement, the DHS was required to "notify and consult with Texas" before either "pausing or decreasing the number of returns or removals of removable or inadmissible aliens from the country."
Immigrants suspected of terrorism, espionage or posing a threat to national security will still be eligible for deportation, as will any immigrant that waived their rights to remain on U.S. soil.
The temporary deportation pause was expected to begin Friday, according to a press release issued by the DHS on Wednesday. "The pause will allow DHS to ensure that its resources are dedicated to responding to the most pressing challenges that the United States faces, including immediate operational challenges at the southwest border in the midst of the most serious global public health crisis in a century," the release read.
Immigration policy review with the DHS was called for in a wide-ranging executive order signed by Biden on Wednesday. Biden wrote that his administration's policy would be to "protect national and border security, address the humanitarian challenges at the southern border, and ensure public health and safety."