Texas A&M Named College Football's Most Valuable Team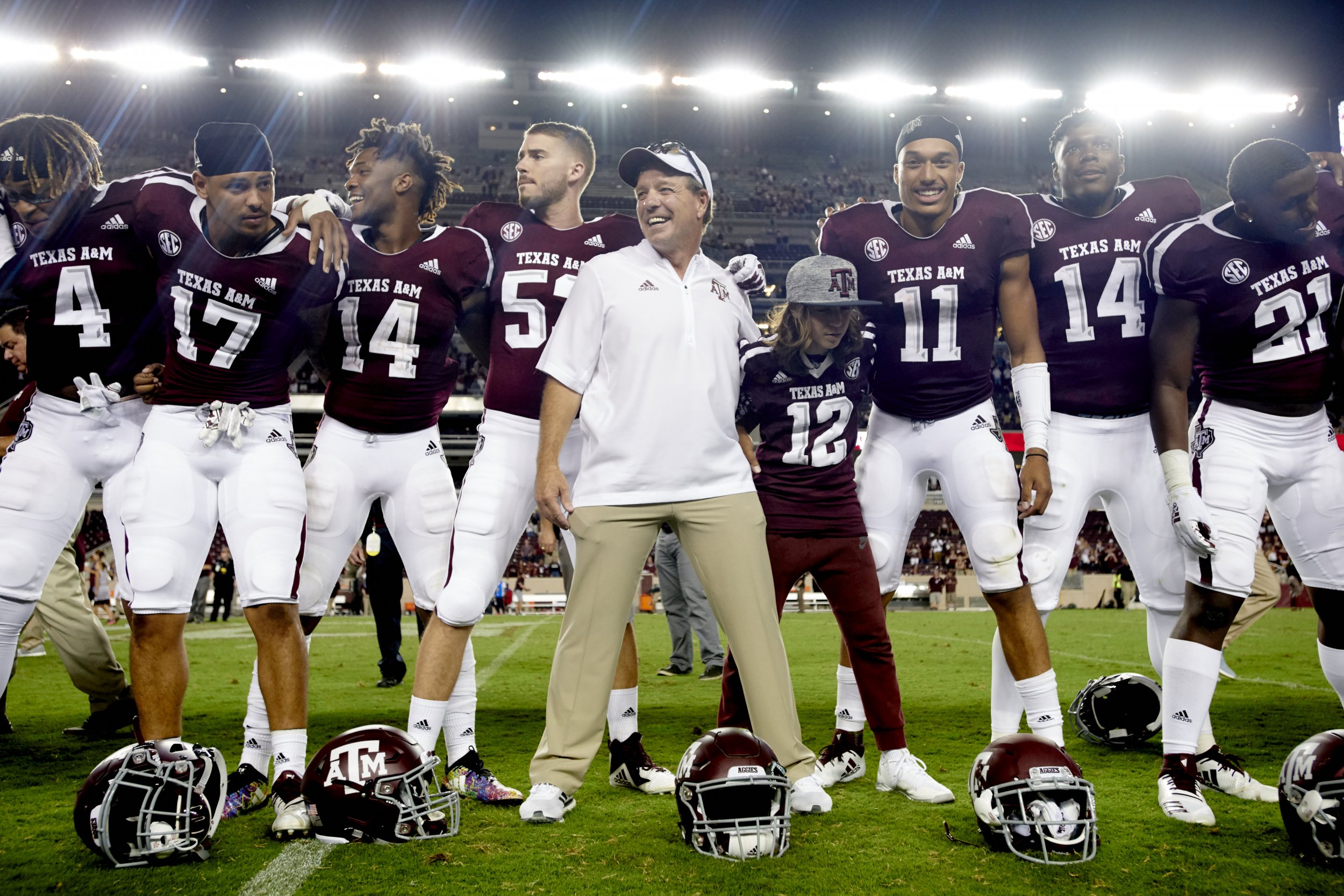 Texas A&M might not have won a Bowl Game in four years and a divisional championship in almost a decade but the Aggies are the most valuable college football team in America.
According to a report released by Forbes on September 12, Texas A&M have overtaken their neighbors Texas when it comes to financial clout. Filings submitted to the NCAA and the Department of Education show the Aggies' annual revenues averaged $148 million between 2014 and 2016, comfortably ahead of the Longhorns' $133 million, which leaves them a distant second.
The figures are startling when one considers that in 2011 Texas was the first college football team to record over $100 million in revenue, while three years later they made more in profit—$92 million—than all but two teams made in revenue during the same period.
Forbes cited a vast increase in contributions as the main factor that has helped the Aggies closing the gap with their cross-state rivals. From 2014 up until the 2016-17 season, Texas A&M athletic department made $260 million in contributions, a figure that dwarfs that of the majority of its rivals.
The college allocated $119 million to its football program, a figure which was only slightly inferior to the total contributions received by Florida over the same period. Second-placed Florida earned $138 million in contributions over the three-year spell, while third-ranked Texas totalled $123 million.
The lucrative contributions also allowed the Aggies to finance the $485 million renovation and expansion of Kyle Field, which was completed in 2015 and made the venue the third-largest stadium in college football and the fourth-largest overall in the U.S.
The Aggies' ticket revenue over the three-year period averaged $41 million and benefitted from switching from the Big 12 conference to the Southeastern Conference in 2012.
Programs in the former received $34 million, while each of the schools in the latter pocketed $41 million.
In terms of overall revenue, Michigan and Alabama are joint-third with a revenue of $127 million, proving the Crimson Tide has some way to go before its success on the field translates into financial dominance.
Conversely, none of the top three in terms of revenue has appeared in the College Football Playoff since its inception in 2015.
Ohio State and Oklahoma followed with $120 million and $118 million respectively, while Notre Dame, Auburn and Louisiana State University were joint-seventh, each reporting revenue of $112 million.
Florida rounded out the Top 10 with revenues of $110 million and Texas had a third representative in the Top 25, with Texas Tech ranking 25th with an average revenue of $60 million.