Texas A&M Student Charged With Making Terroristic Threat on Yik Yak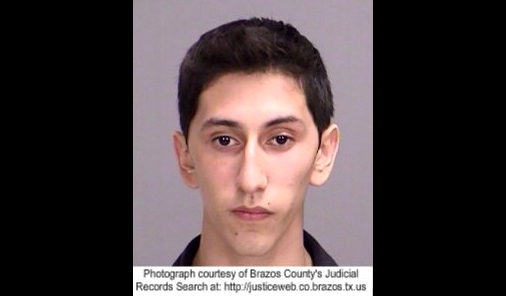 A student at Texas A&M University was charged with making a terroristic threat on Tuesday evening after the school's police department linked him to a post on the social media app Yik Yak.
"THIS IS NOT A JOKE! DON'T GO TO CAMPUS BETWEEN 7 AND 730 THIS WILL BE MY ONLY WARNING," Christopher Louis Bolanos-Garza's post read, according to a statement issued by authorities. The post was made on Tuesday around 3:40 p.m. local time.
The school's police department obtained an emergency subpoena seeking information about the Yik Yak account that created the post. The app provided authorities with the account's cellphone number, linking the post to the 21-year-old student.
Yik Yak allows users to anonymously create and view "Yaks" within a 5-mile radius. which can be read by those in their area and are voted up or down by other users.
Bolanos-Garza was located later that day on campus and interviewed by authorities. He was arrested about 25 minutes after being located and is being held without bond at the Brazos County jail.
If convicted of making a terroristic threat, Bolanos-Garza faces up to 10 years in prison and a fine of as much as $10,000. The charge is a third-degree felony.
Earlier this month, a student at the Oxford College of Emory University was arrested for making a Yik Yak post about a mass shooting. "I'm shooting up the school. Tomorrow. Stay in your rooms. The ones in the quad are the ones who will go first," sophomore Emily Sakamoto wrote on the app, according to the school's newspaper. She was arrested by university police.