Texas Appeals Court Dismisses One Felony Count Against Former Governor Rick Perry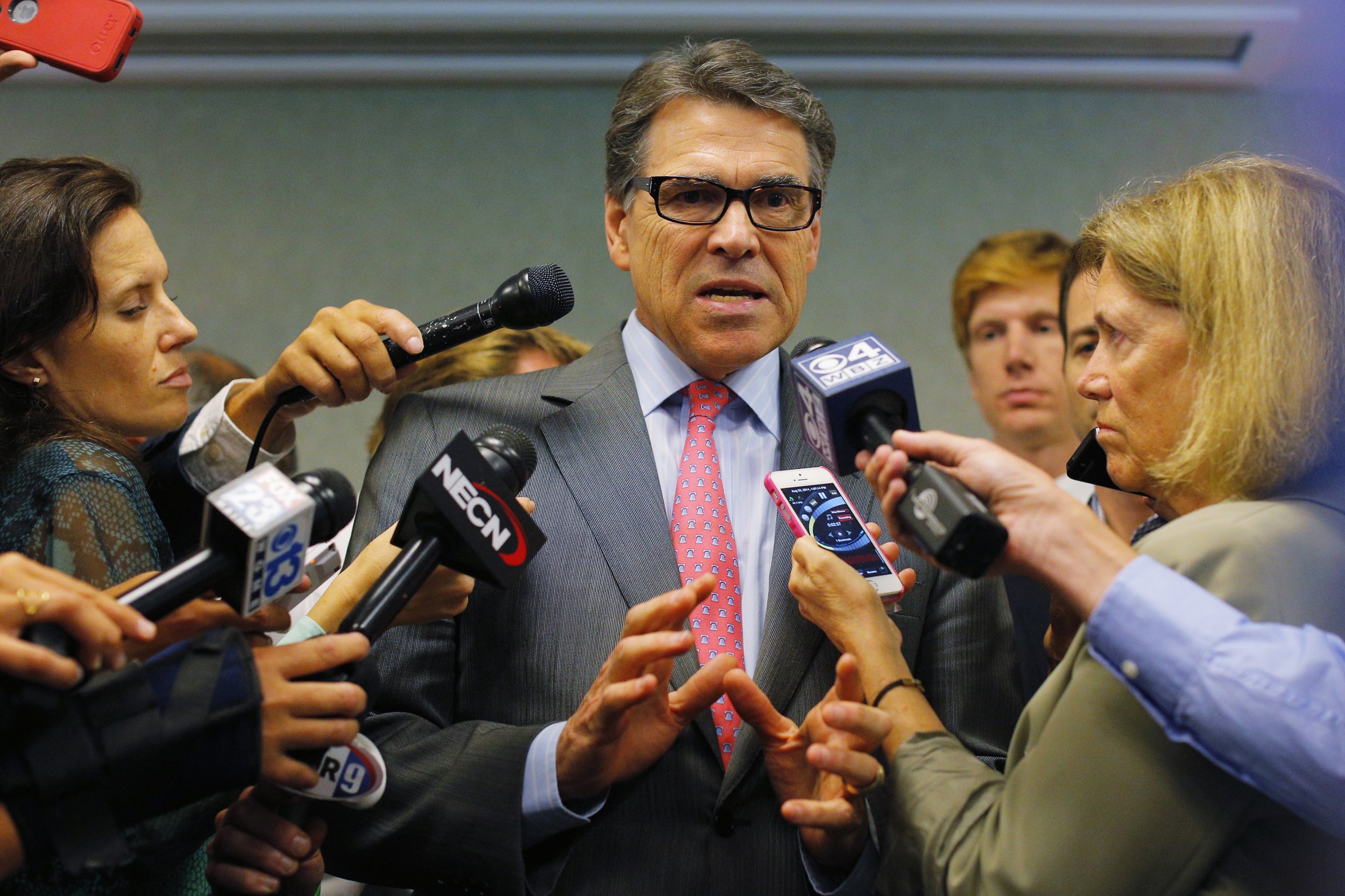 A Texas appeals court on Friday dismissed one of two criminal charges against GOP 2016 presidential contender Rick Perry, saying it violated the former governor's freedom of speech and can't be enforced, according to Reuters. The count was for the coercion of a public official, originating from a veto by him in 2013.
Last August, a grand jury indicted the then-governor of Texas on two felony counts that stemmed from his so-called threat in 2013 to veto millions of dollars of funding for part of Travis County District Attorney Rosemary Lehmberg's office unless she resigned following her drunken driving conviction in April of that year. When she refused, he followed through and vetoed $7.5 million set aside for the state's Public Integrity Unit.
Perry has plead not guilty to the charges against him, and has attempted at least twice to have the case dismissed. A first-degree felony carries five to 99 years in prison.
Perry, who joined the presidential race in June, is one of 16 Republican contenders. He previously sought his party's nomination in the 2012 election, but dropped out shortly after a Republican primary debate where he performed poorly.