Texas Attorney General Calls Coronavirus Restrictions 'Orwellian', Says Cities and Counties Can't Overrule Governor
Texas Attorney General Ken Paxton called out leaders in three counties and two cities, warning each that imposing fines on anyone not wearing a face covering, placing limits on church gatherings, and minimizing social gatherings are unenforceable, and unlawful, per Governor Greg Abbott's executive orders.
On Tuesday, Paxton sent letters to Bexar County Judge Nelson Wolff, San Antonio Mayor Ron Nirenberg, Austin Mayor Stephen Adler, Travis County Judge Sarah Eckhardt, and Dallas County Judge Clay Jenkins
"Unfortunately, a few Texas counties and cities seem to have confused recommendations with requirements and have grossly exceeded state law to impose their own will on private citizens and businesses," Paxton said in a press release. "These letters seek to avoid any public confusion as we reopen the state. I trust that local officials will act quickly to correct any orders that unlawfully conflict with Texas law and Governor Abbott's Executive Orders."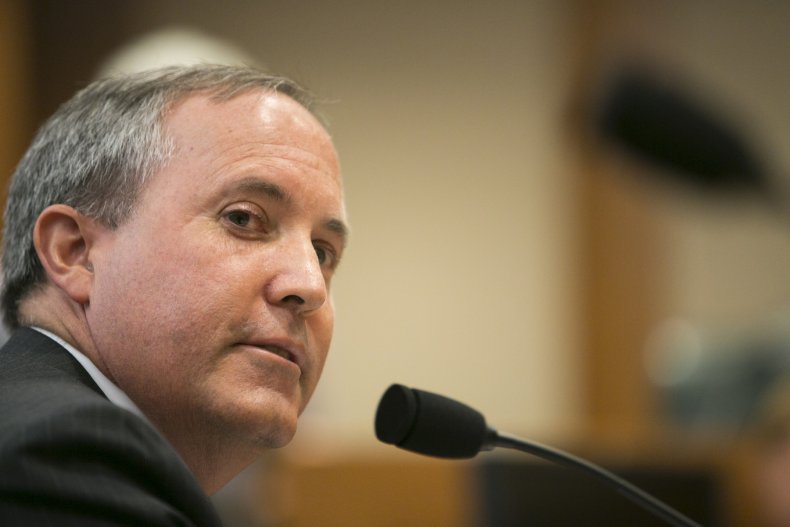 As the state's stay-at-home orders related to COVID-19 expired, the counties and cities sent the letters each issued their own local orders regarding social distancing and requiring residents to wear face coverings while in public, or risk a fine. In some cases, the fine was up to $1,000.
In Harris County, which includes Houston, Judge Lina Hidalgo was forced to amend a local order that fined residents $1,000 for forgoing a mask in public after Abbott said his mandate supersedes local orders. Under Abbott's executive order, masks are recommended, but not required. There is also no allowance for those not wearing masks to be fined.
In his letters, Paxton outlined a number of areas where orders issued by city and county leaders exceeded the requirements listed in the state's mandate.
Those areas included limits on church services and places of worship, which are recognized by Abbott's order as essential services. The executive order advises that places of worship limit attendance by 25 percent, though it isn't not required. However, Paxton said some cities and counties were mandating limited attendance.
Paxton also addressed so-called limits on reopening businesses and essential services, such as restaurants and retailers, covered in Abbott's executive order. Paxton said cities and counties that required businesses to provide face masks to employees and staff were violations of the governor's order.
"We trust you will act quickly to correct these mistakes to avoid further confusion and litigation challenging these unconstitutional and unlawful restrictions," Paxton wrote in his letter.
In his letter to Adler and Eckhardt, Paxton addressed those issues as well as the use of contact tracing and the city and county's order to force restaurants to release information on customers, calling the practice "orwellian" and an invasion of privacy.
"The counties have been on the front line of this pandemic for two months now," Eckhardt told NBC News. "We have a much clearer, more localized view of what our health care capacity is and what it looks like if we overrun that capacity. While I agree that now is the time to start planning for a phased and measurable reopening of businesses, there wasn't a lot of clarity on what those measures are."
Meanwhile, Nirenberg and Wolff each addressed Paxton's letter during a press conference Tuesday, saying that San Antonio's emergency orders fall in law with the state mandate from the governor's office.
"Our conflict has never been with the governor," Nirenberg said during a joint press conference with Wolff. "Our conflict is with the political interpretations of the orders from the attorney general's office."
Texas was one of the first states to ease social distancing requirements and issue orders to reopen the local economy.
On May 1, the state allowed restaurants, movie theaters, and museums to reopen at 25 percent capacity, and allowed hair salons, barbershop, and gyms to reopen at limited capacity with social distancing requirements in place.
According to the Centers for Disease Control and Prevention, Texas has 39,869 reported cases of the new coronavirus, with 1,100 deaths and over 21,000 recoveries.