Texas Attorney General Ken Paxton Investigating San Antonio Airport's Ban on Chick-fil-A; Calls for Federal Probe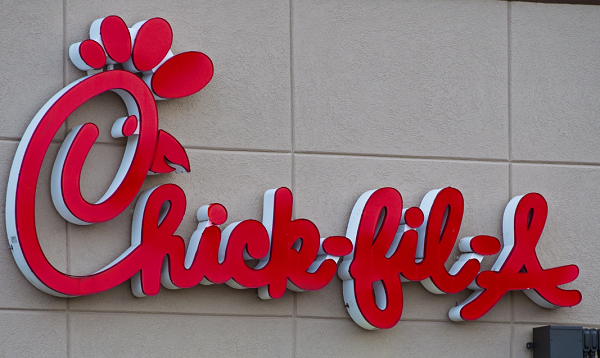 Texas Attorney General Ken Paxton said Thursday he was investigating the city of San Antonio's decision to block the Chick-fil-A restaurant chain from opening a store inside San Antonio International Airport. Paxton also called for a federal investigation into the matter.
"The Constitution's protection of religious liberty is somehow even better than Chick-fil-A's chicken," wrote Paxton in a letter sent to San Antonio Mayor Ron Nirenberg and members of the San Antonio City Council. "Unfortunately, I have serious concerns that both are under assault at the San Antonio airport."
The council voted 6-4 last week to bar Chick-fil-A from opening a location at the city-owned airport. Opponents including Councilman Roberto Treviño said the chicken chain, and its senior leadership, had a history of supporting organizations with agendas that were discriminatory toward non-heterosexuals.
However, it was the council that was discriminating, wrote Paxton in a separate letter to U.S. Secretary of Transportation Elaine Chao.
Newsweek subscription offers >
"The City's decision to specifically exclude Chick-fil-A from a government program based on the sincerely-held religious beliefs of its leadership raises serious constitutional questions," wrote Paxton, citing a 2014 U.S. Supreme Court ruling in favor of retailer Hobby Lobby. In that decision, the nation's highest court narrowly maintained that closely held, as opposed to publicly traded, private companies could be exempt from certain mandates of the Affordable Care Act if they were in conflict with sincerely held religious beliefs.
Paxton also cited the 2017 Supreme Court ruling in Trinity Lutheran Church of Columbia, Inc. v. Comer, wherein the court held that the Missouri Department of Natural Resources' policy of denying grants to church-owned and other religious entities violated those parties' rights under the free exercise clause of the First Amendment.
"In addition to potential violations of the First Amendment, it seems likely the City of San Antonio's apparent discrimination against Chick-fil-A violates various federal statutes and regulations to which the City is subject as a recipient of Department of Transportation grant funds," wrote the Texas attorney general, pointing to a handful of federal laws that prohibit federal grant recipients from engaging in discrimination based on "creed."
Paxton told Chao his view of the term "creed" was not limited to strictly religious persons or organizations. Instead, he used the definition of "a brief authoritative formula of religious belief."
Newsweek subscription offers >
The letter to Chao concluded by claiming, "There is no evidence indicating that Chick-fil-A has ever maintained any policy or practice of discriminating against any group of people, and the City offered no such evidence as the basis of its action."
What Paxton's letter didn't address was the relationship between Chick-fil-A, its founder, Truett Cathy, and his WinShape Foundation, which has reportedly provided millions of dollars in support to groups like Focus on the Family that have taken stances against same-sex marriage and adoption by same-sex couples. In 2012, the fast-food company said it was "taking a much closer look" at the organizations it supported.
Paxton said in his letter to Mayor Nirenberg that he had already directed his office to open an investigation into the decision to block Chick-fil-A's inclusion at the airport.
"I trust the City will fully cooperate with my investigation into this matter," he concluded, "and will abide by relevant federal and state laws in the future."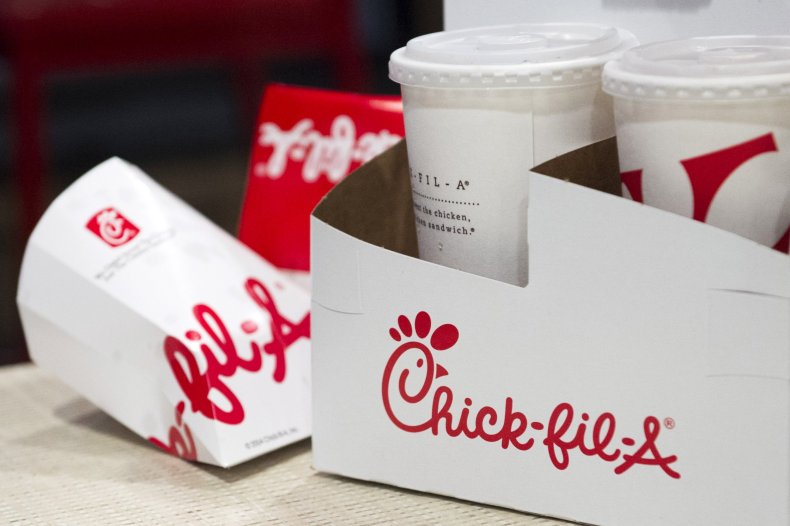 Presidential candidate Pete Buttigieg was recently asked about the to-do over the Chick-fil-A ban.
"I do not approve of their politics, but I kind of approve of their chicken," the South Bend, Indiana, mayor explained. "So maybe if nothing else I can build that bridge. Maybe I will become in a position to broker that peace deal."
Last November, New Jersey's Rider University removed Chick-fil-A from a survey asking for student feedback about what restaurant they would like to see on campus. School officials acknowledged in a letter posted online that the chain had been removed because of "the company's record that was widely perceived to be in opposition to the LGBTQ+ community."
Texas Attorney General Ken Paxton Investigating San Antonio Airport's Ban on Chick-fil-A; Calls for Federal Probe | U.S.