Texas Woman Kills Boyfriend While Allegedly Posing for Snapchat, Footage Shows Couple Had Argument About Cheating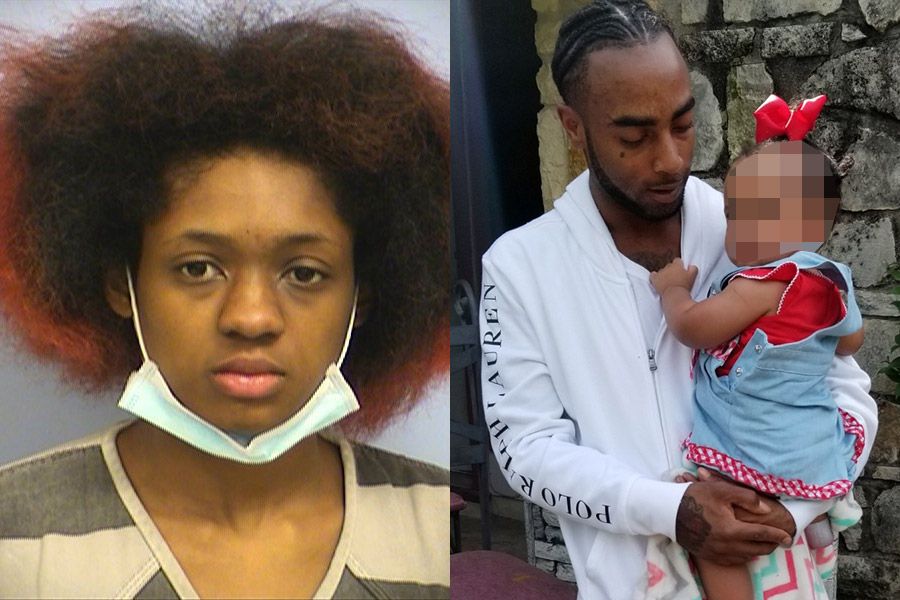 A Texas woman will face manslaughter charges after her boyfriend was shot dead in their Austin home just before Christmas, police said yesterday.
Autumn King, 20, told detectives that she had been posing with a firearm and aiming it directly at her partner, Eric Charles Allen, 26, when it accidentally went off. The picture was intended for Snapchat, King said. The incident occurred with two children inside the residence.
Read more: Boy, 16, used as "sex slave" in "filthy" Florida trailer for nearly a year
The fatal shooting occurred on December 23 at just after 12:30 p.m. The suspect was arrested on Monday in Pflugerville, Texas, and booked into the Travis County jail, officials confirmed.
"Allen, who held King's phone up with his hand, was going to take a Snapchat photo of her when she accidentally pulled the trigger," law enforcement said.
Local media outlet KXAN-TV reported yesterday the suspect later told police she "was trying to be like Bonnie and Clyde." King claimed she thought her boyfriend was joking around, but called 911 after realizing he was bleeding and an attempt to move his body into a car failed.
However, evidence suggested there was more context to the incident than claimed.
Citing court filings, local media reported a cell phone recovered from the home held footage of the pair arguing. It was allegedly recorded 16 minutes prior to the 911 call being made. "Based on what the video shows the argument between the two is about them both cheating on each other and justification for doing so," police detectives wrote, according to KXAN-TV.
The firearm involved in the shooting was reportedly a Mossberg .22 caliber rifle. Austin Police Department said the case would now be forwarded to the District Attorney's office for review. "The Travis County Medical Examiner ruled the cause of death from a gunshot wound," officials said in a statement that was also posted to Facebook. "The manner of death homicide."
As noted by the New York Post, a crowdfunding campaign was set up for the victim following his death in an attempt to raise money for funeral costs. It has raised over $2,200.
"Two days shy of Christmas our beloved brother and family man life was tragically cut short he was shot and killed in his home," the GoFundMe campaign page stated.
"[Eric] was an amazing father to his four children two handsome little boys ages 9 months and 7 and two beautiful beautiful little girls ages 10 and 1. During this incident two of his children were present and witnessed it. Now we as family are coming together and reaching out to the community to get donations for a proper burial for our loved one."