Texas Authorities Use Trump's Tweets in Lawsuit Against Allegedly 'Racist' Border Wall
Two landowners in Zapata County, Texas have filed a federal lawsuit alleging the border wall under construction along the U.S.-Mexico border is unconstitutional and is being driven by racist political rhetoric from President Donald Trump's own Twitter account.
The federal lawsuit was filed on July 6 in Laredo, by attorney Carlos Flores on behalf of Melissa Cigarroa, who owns an interest in more than 170 acres of land in Zapata County; and Zapata County resident George C. Rincón, the Texas Tribune reported.
"The action of the government is based on animus toward a group, and that's unconstitutional. You can't make policy in governmental action based on animus toward a group," said Flores.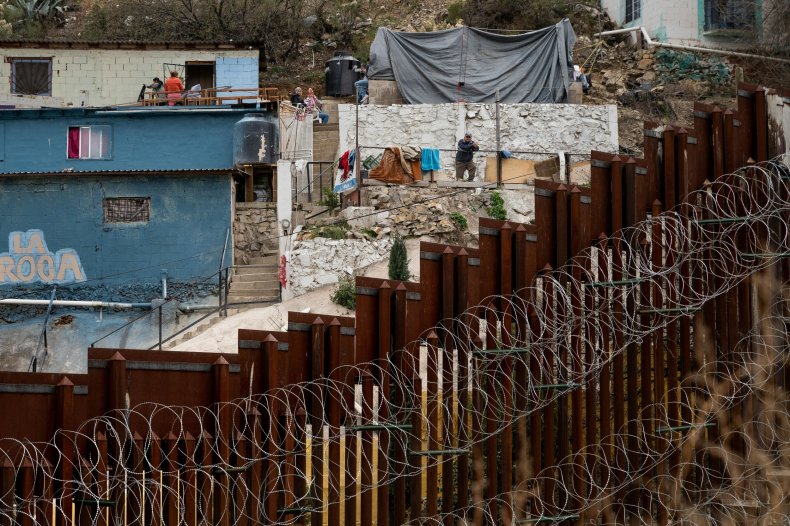 Newsweek reached out to Customs and Border Protection officials and the Department of Homeland Security for comment but did not hear back before publication.
Trump made the case for the construction of a "big beautiful wall" on the southern border in tweets posted during his 2016 presidential campaign. The lawsuit alleges that Trump used divisive language in his tweets to describe race and the border, and referred to some Mexican immigrants as rapists and criminals when announcing his candidacy for president in 2015.
The lawsuit, which was obtained by Newsweek, included links to specific tweets referencing the border issues.
Trump signed an executive order in January 2017 that mandated the construction of the border wall, and allowed a series of environmental waivers to speed up construction through Zapata and neighboring Webb County.
The lawsuit alleges that border wall construction Zapata County will have dire effects on recreation and emergency services, and also states that Trump's executive order mandating border wall construction violated the Fifth Amendment's due process clause.
"Executive Order Number 13767 creates a 2nd Class United States citizen at the southern border who can have their land seized wholesale based on racist and white nationalist motives," the lawsuit reads.
Construction on the border wall began in September 2017, with sections being erected in San Diego, California. Other sections followed in areas of Arizona, New Mexico, and Texas. However, in recent months, the Trump administration has seen progress on the wall slowed as a result of the recent COVID-19 health crisis.
In February 2019, Trump declared a national emergency on the southern border hat allowed him to bypass Congress and spend $8 billion on the wall's construction, a move that was criticized by House Speaker Nancy Pelosi and Senate Minority Leader Chuck Schumer.
"The president's unlawful declaration over a crisis that does not exist does great violence to our Constitution and makes America less safe," Pelosi and Schumer said in a joint statement. "The president is not above the law. Congress cannot let the president shred the Constitution."