Texas Couple Blames 'Demons' for Death of Their 21-Month-Old Baby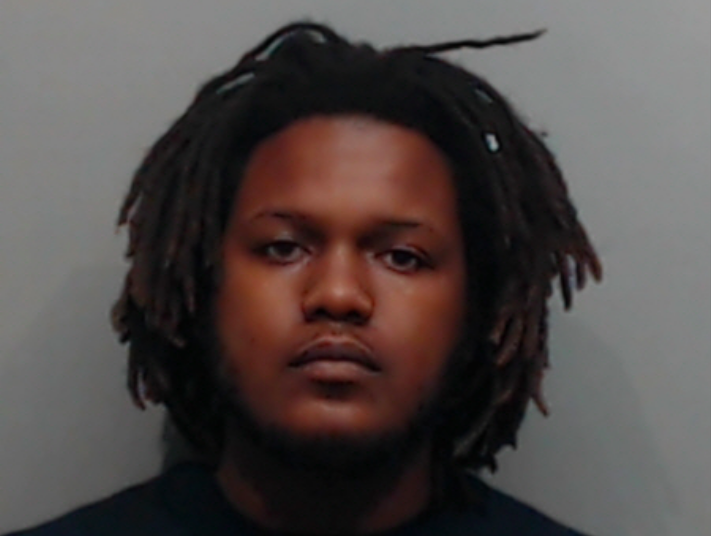 A Texas couple has blamed "demons" for the death of their 21-month-old son. The parents were arrested and charged with capital murder of a person under 10 on Monday.
Police responded to a call on July 4 at the 300 block of Marquitos Drive in Kyle, Texas, from Stevie Dwayne Williams, 24, and Dazrine Ruth Chagoya-Williams, 20, who said their son had stopped breathing, WRAL reported. When officers arrived, they found the boy unresponsive in the hallway, with bruising over his body.
"Officers observed visible injuries on the victim's body, including bruising on his left and right rib area, bruising on his back and bruising on his forehead," Kyle Police Chief Jeff Barnett said, according to KTBC.
First responders were attempting to revive the boy when police arrived, but he died at the home, the Austin American-Statesman reported. Hays County Justice of the Peace Beth Smith ordered an autopsy to determine the cause of death.
Chagoya-Williams told police that the boy was fine and did not have any bruises on him when they put him to sleep that night, an affidavit revealed. Her "only explanation was 'Something (not someone) attacked him or something,'" officers wrote in the affidavit.
The affidavit said that Williams told police "something not worldly" had hurt his son, adding that it could be "Demons, Evil."
"It is unusual to hear that type of explanation," Kyle Police Detective Pedro Carrasco told KXAN.
Police said that the couple's other child, an 8-month-old girl, was also found with injuries. The affidavit revealed the girl had around 20 fractures, including skull fractures, rib fractures and a lacerated kidney.
Child Protective Services (CPS) removed the girl from her parent's custody on July 4. The couple was also charged with injury to a child, police said.
CPS said it had previous encounters with the couple over their son's treatment. The affidavit revealed that CPS had removed the boy from his parents' care for nearly a year after he suffered cracked ribs, a fractured wrist and burns to his "foot, leg and genitals from hot water," KXAN reported.
The boy was returned to his parents after they completed parenting classes six months ago, the affidavit said. CPS monitored the family for the following three months but then stopped.
The couple is being held at Hays County Jail, the Austin American-Statesman. Jail records show Williams is being held on $250,000 bond.