Texas BBQ Chain Fails to Pay Staff Nearly $900K in Tips, OT: Labor Dept
A Texas BBQ chain failed to pay its employees hundreds of thousands of dollars in tips and overtime wages, according to a recent investigation by the U.S. Department of Labor (DOL).
Hard Eight BBQ in Roanoke, Texas, has been ordered to pay $867,527 to 910 employees across the branch's five restaurants, the DOL said Thursday. Rather than paying servers their tips in full, investigators found that the restaurant shared tips among managers. It also found that the managers, who were paid hourly, were not properly compensated when they worked overtime.
"Roanoke Hard Eight violated the law by including managers in their tip pool. By doing so, the employer denied tipped workers some of their tips and managers proper overtime wages," Wage and Hour District Director Jesus A. Valdez said in a statement issued by the DOL.
Under the DOL's Wages and the Fair Standards Act, employers, managers and supervisors are prohibited from withholding tips received by the workers they oversee. Ultimately, the unpaid wages amounted to nearly $1,000 per affected employee.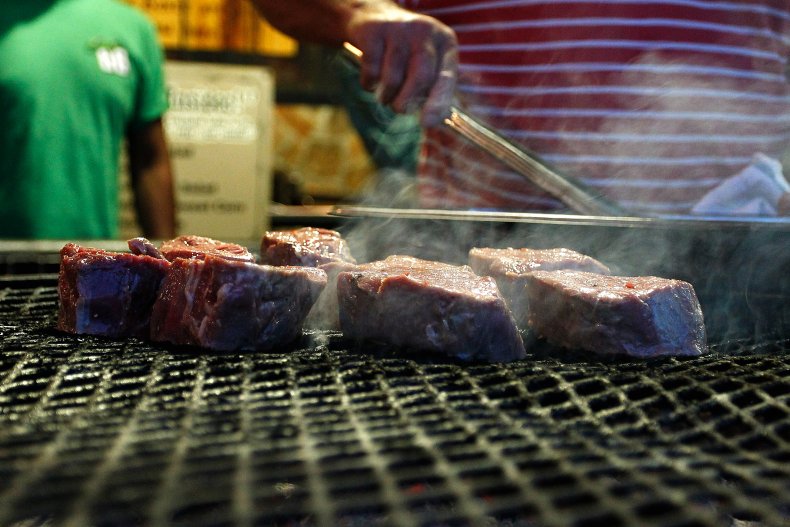 "As businesses struggle to find people to do the work needed to keep operating, employers would be wise to avoid violations or risk finding it even more difficult to retain and recruit workers who can choose to seek jobs where they will receive all of their rightful wages," Valdez added.
Hard Eight's chief operating officer Matt Perry told NBC 5 on Friday that the DOL investigation began in 2020, and that the company's actions were due to a misunderstanding of the federal legislation. Perry said the restaurant included managers in the tip pool because they do similar jobs as other hourly employees, and felt that it would be fair to give them a small portion of the share, according to the news outlet.
Katie Gooch, the restaurant's executive director, added that the issue was resolved in August 2021.
"At that time, our floor managers, who are deeply involved in the hands-on guest experience, were included in our tip sharing program," she said, according to Insider. "We learned about the new rules during a Department of Labor review and immediately changed our practices. We compensated all affected hourly employees and former employees. We also gave our floor managers a wage increase."
A similar instance occurred in February, when a Florida restaurant was found to owe employees $118,000 after it was discovered that staff members were only paid in tips and not compensated for overtime.
"By denying servers a cash wage and forcing them to live on tips alone and denying other workers their overtime pay, Rosy's Mexican Restaurant made it harder for these employees, who depend on every dollar, to take care of themselves and their families," the DOL said in a statement at the time.
Newsweek contacted Hard Eight BBQ for an additional comment.