Trump Holds Narrow Lead Over Biden in Texas, New Poll Says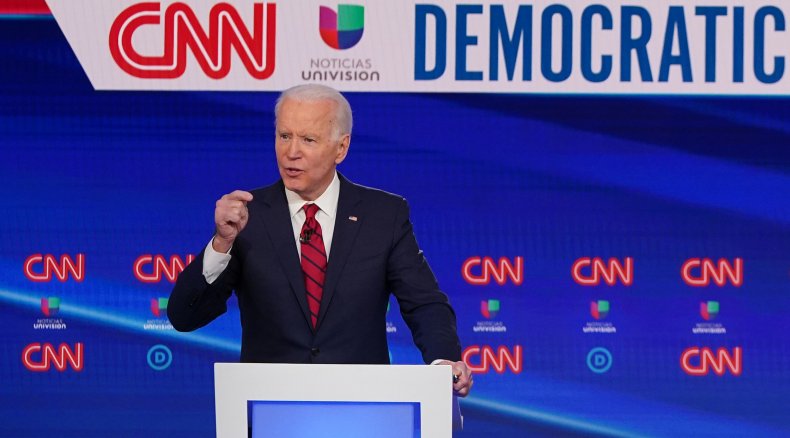 U.S. President Donald Trump is holding a narrow five-point lead over former Vice President Joe Biden in the presidential race in Texas, according to a new University of Texas/Texas Tribune poll.
As indicated by the latest survey, Trump is currently sitting at 49 percent to Biden's 44 percent, roughly identical to where it was in early February, when, at 43 percent, Biden was trailing Trump by four percentage points.
In the February survey, only Senator Bernie Sanders and tech entrepreneur Andrew Yang were able to narrow their head-to-head performances against Trump to within the poll's margin of error.
A Democratic candidate for president has not won the state of Texas since then-candidate Jimmy Carter beat Gerald Ford in 1976. In the past several election cycles, the Democratic candidate has lost Texas to the Republican by at least nine percentage points, making Biden's current margin a notable development should it hold come November.
Texas has the second-largest number of votes, 38, in the electoral college process, which are all allocated to the winner, a contrast with other states that provide for a more proportionate distribution.
Nationally, Biden is now leading Trump by around six percentage points, according to several polls released in mid-April. This is a slight improvement over late January and February, before he became the presumptive nominee, according to a RealClearPolitics polling average tracker. However, this is substantially down since the fall, when he was regularly polling 10 percentage points above Trump.
Other questions in Saturday's survey indicate a moderate level of discontent for the current president in Texas. When Texas registered voters were asked if they would prefer to elect Trump or "somebody else," just half of respondents selected Trump, and 49 percent opted for the generic alternative.
And Biden may have room to narrow his margin against Trump even further. Self-described independents in Texas were 10 percentage points more likely to indicate a pro-Trump vote than a pro-Biden vote; however, 32 percent of independents, more than three times this margin, said they had not yet formed an opinion.
Independents are also largely dissatisfied with Trump's management of the economy. Forty-five percent of Texas independents disapprove with how Trump has handled economic issues, substantially more than the 33 percent who approve. An outright majority—51 percent—of Texas independents disapprove of Trump's handling of the COVID-19 outbreak.
The Texas Tribune survey was conduct from April 10 to April 17 among Texas registered voters and has an overall margin of error of 3.3 percentage points.