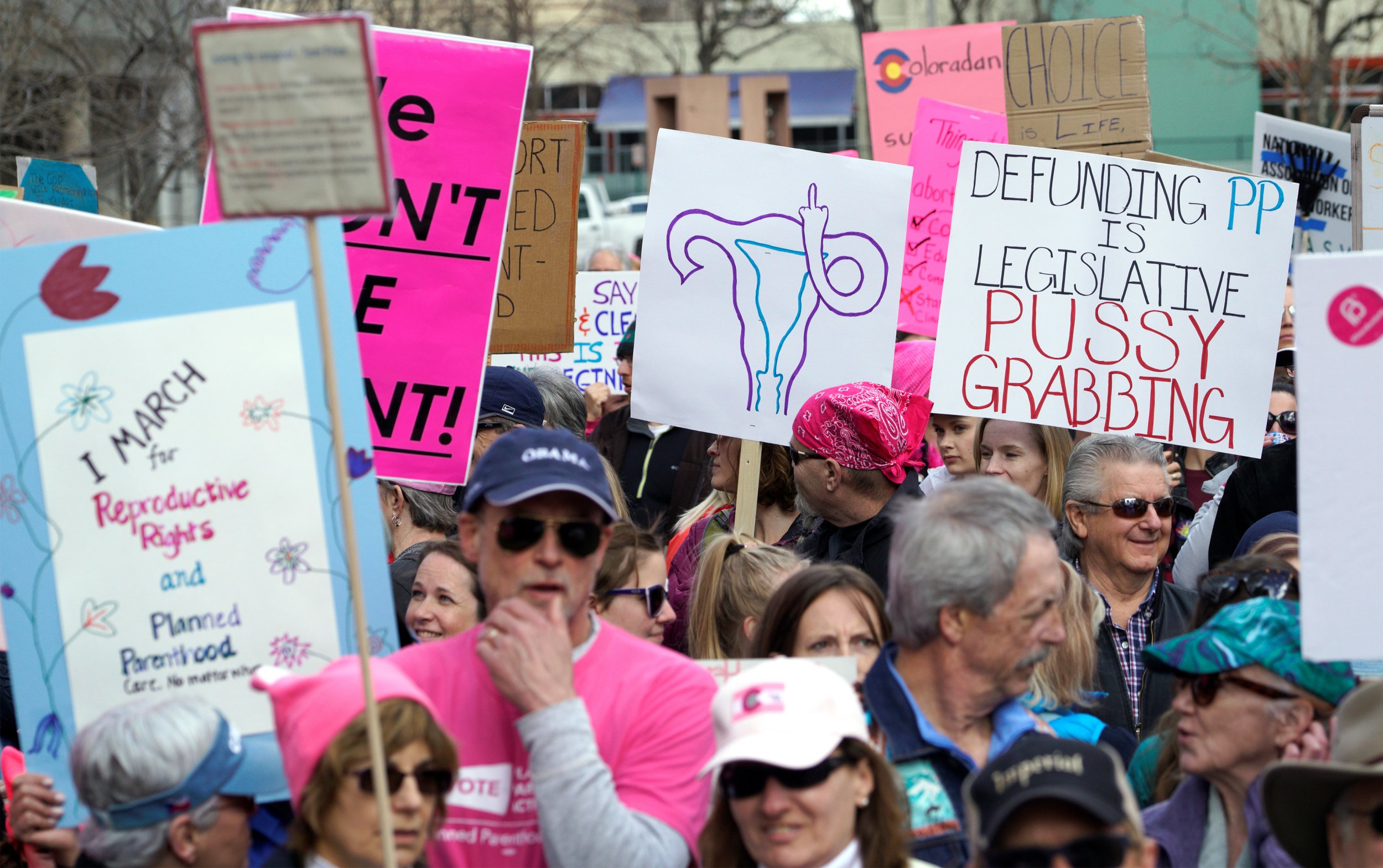 Texas lawmakers this week have again been pressing their crusade against abortion access. The state Senate has passed two bills, one of which would allow doctors to withhold information about fetal abnormalities if they believed disclosing it might make women seek termination.
Texas already has among the most stringent abortion restrictions in the country, which has led many women to travel long distances to seek care in other states. Senate Bill 25 would take it further, preventing a doctor from being sued by a patient whose child was born with an abnormality the parents were not adequately informed about.
Related: Women share abortion stories on Capitol Hill ahead of health care vote
The text of the bill refers to a doctor committing "an act of omission" in such a case, saying: "A cause of action may not arise, and damages may not be awarded, on behalf of any person, based on the claim that but for the act or omission of another, a person would not have been permitted to have been born alive but would have been aborted."
However, Blake Rocap, policy adviser for the abortion-rights group NARAL Pro-Choice Texas, said during testimony against the bill at the State Capitol in Austin last month: "It shouldn't be the policy for the state of Texas to excuse doctors from lying to their patients."
Senate Bill 25's author, Senator Brandon Creighton, says the bill would shield doctors from malpractice suits. Creighton has also said he introduced the bill because he believes it is "unacceptable that doctors can be penalized for embracing the sanctity of life" in Texas. The bill, passed by the Senate on Monday, is expected to be up for a final vote in the Texas House in the coming days.
The other bill passed on Monday, Senate Bill 415, seeks to make Texas the latest state to ban dilation and evacuation, a procedure used in second trimester abortions that abortion-rights advocates say is the safest and most common method. Anti-abortion groups refer to the procedure as "dismemberment abortion." Advocates say a ban would essentially make second trimester abortion impossible to obtain.
Protesters wearing large white bonnets and red cloaks in homage to Margaret Atwood's dystopian novel The Handmaid's Tale filled the Senate floor in a stance against the two bills on Monday. An adaptation of the book, about a religious faction that takes over the U.S. government and forces some women to be used as breeders for wealthy couples unable to conceive, will have its debut on streaming service Hulu next month.
Nine other states, including South Dakota and Indiana, have bans on wrongful-birth lawsuits.
The "wrongful birth" bill is the latest in a string of bills some would consider bizarre that have been introduced in state legislatures. In Missouri last month, Representative Mike Moon introduced a bill, dubbed the Never Again Act, that would require the Missouri State Museum to not only create an exhibit about the history of abortion, but to place it near its exhibit on the history of slavery. Moon, who has previously said that more lives have been lost to abortion than to slavery and the Holocaust, said: "We need to start looking at abortion in the same light as we do both of those tragic events."