Texas Attorney General Takes on Black Teenager Expelled for Sitting During Pledge of Allegiance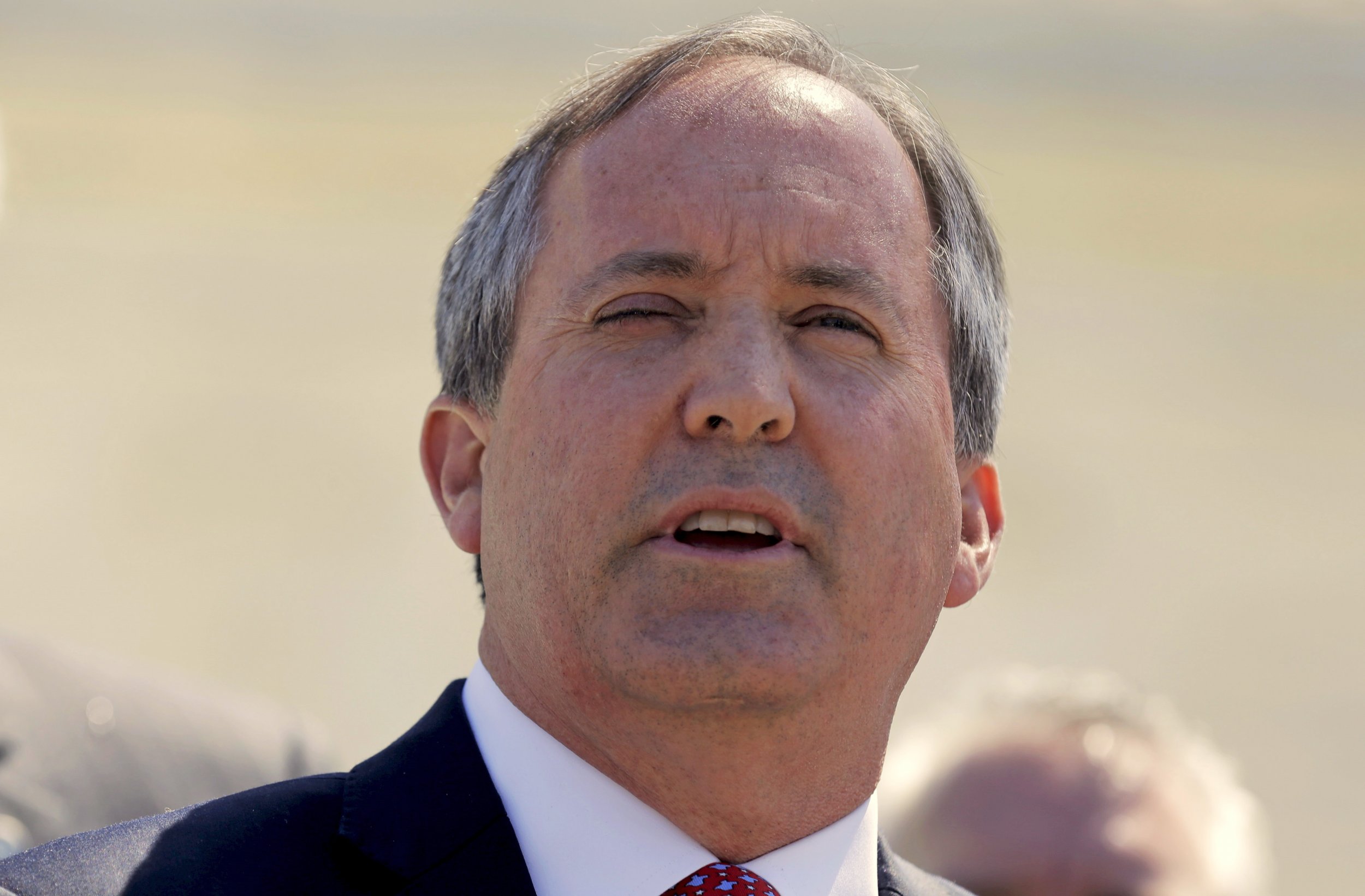 Texas Attorney General Ken Paxton threw his weight behind a school defending itself against a lawsuit brought by a black teenager expelled for refusing to stand during the Pledge of Allegiance. The student argues her expulsion is a violation of her constitutional rights.
India Landry, 18, was expelled in 2017 from Windfern High School outside Houston after multiple refusals to stand during the Pledge of Allegiance to the American flag. Under state law in Texas, students are expected to stand as it is recited at start of each day.
According to a court filing, Landry refused to stand during the pledge 200 times in class with six different teachers, without incident. However, on the final occasion, she refused to stand during the pledge while was she sitting in Principal Martha Strother's office.
Strother, the filing said, expelled Landry immediately. "Well, you're kicked outta here," Strother allegedly said. Windfern is in the Cypress-Fairbanks Independent School District.
The lawsuit claims Strother "had recently been whipped into a frenzy" by the NFL protests in which football players knelt during the national anthem to protest police violence against black people. School secretary Karen Walters told Landry, "This is not the NFL."
Landry says the expulsion violates her First Amendment right to free speech, as well as her Fifth and Fourteenth amendment rights. The Fifth Amendment says that "no person shall…be deprived of life, liberty, or property, without due process of law," and the Fourteenth Amendment applies this right to actions by a state.
In July, District Judge Keith Ellison granted Landry permission to continue her claims against the school district, Strother, and other school staff involved in her expulsion.
But the Texas attorney general filed a motion asking for permission intervene in the case to "defend the constitutionality" of the state's education codes.
"The U.S. Supreme Court has repeatedly held that parents have a fundamental interest in guiding the education and upbringing of their children, which is a critical aspect of liberty guaranteed by the Constitution," Paxton said in a statement.
"The Texas Legislature protected that interest by giving the choice of whether an individual student will recite the Pledge of Allegiance to the student's parent or guardian. School children cannot unilaterally refuse to participate in the pledge," he said.
Landry's attorney, Randall Kallinen, dismissed Paxton's attempt to intervene, saying Landry already had her mother's permission to sit during the Pledge of Allegiance. He questioned Paxton's motives. Paxton is a Republican seeking re-election as attorney general in the November midterms.
"The reason he's challenging this case is that it's election time," Kallinen told the Houston Chronicle. "It's an attempt to rally the troops."