Roughly half of the population of the border city of Laredo, Texas has been without water since Friday thanks to a series of leaky pipes attached to one of the city's two main water plants Mayor Pete Saenz told Border Report.
Expanding on the issue during a Monday press conference, Saenz said the pipe issue had been developing for years, well before he took office in 2014. With the 50-year-old pipes in need of replacement measuring 300 feet long, repairing the system could cost up to $50 million, KGNS-TV reported.
"We're asking people who are getting water to truly conserve usage for basic needs so the pressure may build up and we can get water to others," Saenz told Border Report. "I'm telling people to expect more breakages."
Echoing Saenz' call, the city posted a statement urging its citizens to conserve water, writing, "we are asking you to do this so that everyone can have water as soon as possible."
This marks the third water crisis that the city has faced over the last two and a half years, Border Report wrote. While Laredo's City Council authorized some $200 million for water system repairs around the time of the first issue, the city has only used $52 million of the funds. Furthermore, replacing inner-city lines and tanks could require an extra $300 million.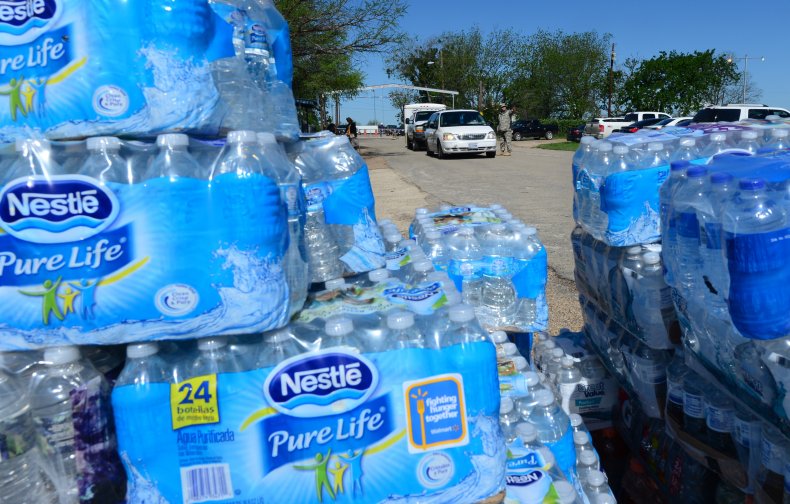 Laredo's median household income of over $47,500 sits below the national median income of over $67,500 as well as the Texas median income of almost $62,000. The city also faces a poverty rate of nearly 27 percent, well above the national rate of over 11 percent and the state rate of 13 percent.
The city has faced further economic struggle as of late as the annual Washington's Birthday Celebration Parade, an event that Border Report wrote brings an estimated 400,000 attendees, was canceled in 2021 due to COVID-19. It also lost a significant chunk of tourism funding as Mexican citizens were cut off from crossing into the U.S. for months amid the pandemic.
In addition to the economic struggles and issues facing its water supply, Laredo continues to battle an ongoing COVID surge despite levels largely dropping across the state. While positive cases are only coming in at about 12 percent for the state as a whole, Laredo's positivity rate stands at roughly 30 percent, The Texas Tribune reported.
"We've been to hell and back. And back again," Saenz told the Texas Tribune in an interview published last week. "And back out."
Newsweek contacted Laredo City Hall for comment.