Texas Boy, 12, Charged With Capital Murder of Professional Boxer Who Was Shot and Killed in His Own Home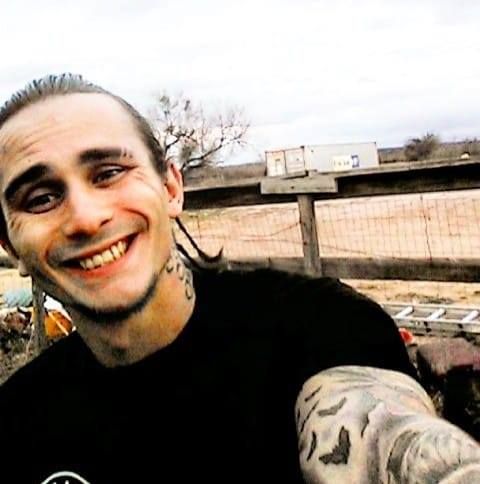 A 12-year-old boy has been charged with murder after a boxer was fatally shot in his Texas home on Wednesday night.
The girlfriend of John Duane VanMeter, 24, called Uvalde Police Department at around 8:00 p.m. on Wednesday evening to report he had been shot, according to ABC News. The attacker had broken into VanMeter's home on 624 Boone Street in Uvalde, a city around 85 miles west of San Antonio.
At the property, officers discovered the victim's lifeless body in the living room. He had a sustained a gunshot wound to the head. VanMeter was pronounced dead at Uvalde Memorial Hospital at around 8:43 p.m., The Uvalde Leader-News reported, citing police. Two children were also in the property during the attack.
Prior to the killing, VanMeter and his girlfriend Sammy Chapa heard someone kicking the front door, Uvalde Police Department chief Daniel Rodriguez told The Uvalde Leader-News. In other local news reports Sammy, who uses the name Sammy A Chapa on Facebook, was identified as Sammy Arellano.
"She stayed in the back bedroom and he went to check it out," Rodriguez said.
Chapa told NBC-affiliate NEWS4SA: "What it sounded like was when John's in the kitchen and he's throwing pots and pans around making noise but it sounded so much louder."
Witnesses saw a male dressed in black clothing with a black bandana shielding the lower part of his face leaving the scene and heading towards east Grove Street, The Uvalde Leader-News reported. A witness helped officers to identify the suspect, Rodriguez said.
The child, who is a student at Flores Elementary School, was held at a Jourdanton Juvenile Detention Center. Texas law states that children under the age of 12 cannot be charged as adults.
Chapa told the San Antonio Express-News the suspect was a friend of her son's, and a "troubled boy." He was under the watch of the Child Protective Services, and had stayed at the couple's home for around a week about a month ago. The family had been warned against hosting the boy, Chapa said.
"He kept getting my son in trouble so I told him he wasn't allowed in our home anymore," she said. "I don't know why he did this now."
As the home was often empty, Chapa said she believes the boy may have seen the property as an easy target.
Originally from Anaheim, California, VanMeter' started boxing with his father at the age of two, his trainer David Hernandez told the San Antonio Express-News. VanMeter joined the club aged 15, after his family moved to Texas.
The victim, with whom he would train for hours at a time, had a "heart of gold" Hernandez said. The trainer's own children saw VanMeter as a brother.
Making his debut as The California Kid in 2016, VanMeter carved out a career as a professional boxer and was one win away from appearing in a title fight in Texas. He had a record of 2 - 4.
The fighter's father, who is also called John VanMeter, told NEWS4SA his son "won all the medals" as a child.
"Parents got mad because nobody else won nothing but him," he said.
Hernandez told The San Antonio Express-News: "It is a very sad time for our community and our boxing club.
"We will always carry John's memory in our hearts and thank him for opening doors for the younger boxers of Uvalde and surrounding areas."