Texas School Officials Tell Teen Fighting Brain Cancer: Take Off Your Wig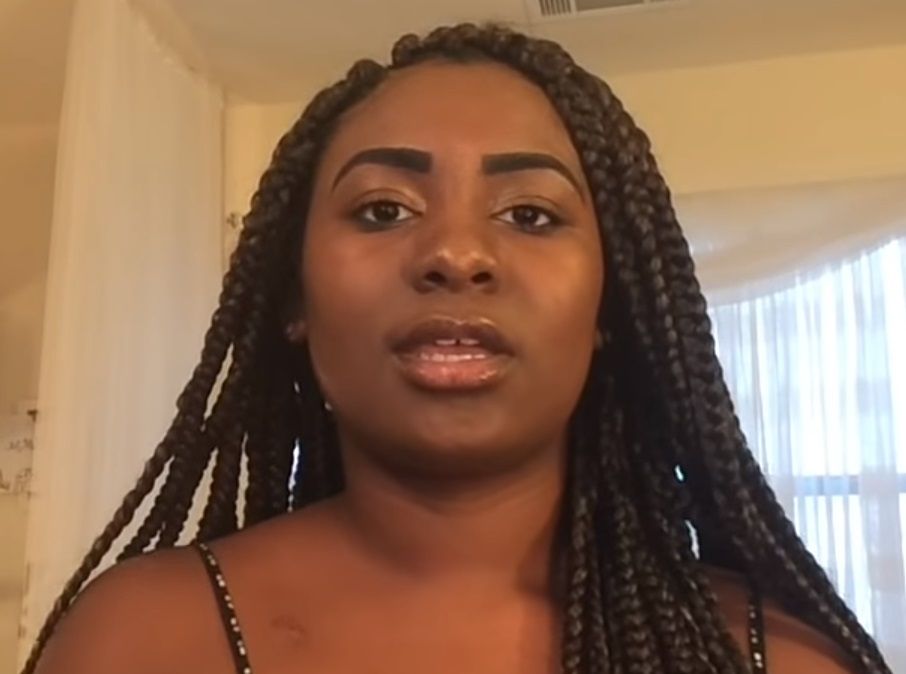 A wig-wearing teenager at a high school in Texas who is fighting a second bout of brain cancer was ordered by officials to remove her wig because it violated their rules.
The school eventually backed down and reversed its decision in the wake of media coverage and an intervention by the state's Lieutenant Governor Dan Patrick in support of the student.
Katilyn Pepper, 17, noticed her hair was falling out due to her radiation and chemotherapy treatment for cancer. She decided to shave off her beloved braids and wear a black wig with a blue tint, a decision she documented on her YouTube channel about her fight against the illness.
But officials at her McKinney ISD school just north of Dallas said the color broke the rules and ordered her to stop wearing it. Only natural hair colors are allowed.
In an emotional letter to her school, posted to Facebook by her mother Tyliece Pepper, the student wrote about how important the wig is to her at a difficult time in her life.
"I lost a large amount of hair, and I felt as if a big part of me is missing," Pepper wrote. "I know hair isn't the most important thing in the world but, it brings me to a sad and hard realization I'm truly going through cancer.
"It honestly sucks for me because I'm not able to express myself through the way I wear my hair as I once did (straight, curly, braided, etc.). Yet a wig is the exception, when my mother and I started looking for a wig I honestly thought that none of them looked good on me, and I would just look ugly until my hair grew back.
"After a few days of us looking I was able to hide my baldness and show my strength with a two tone turquoise and black wig that symbolizes confidence, integrity and power, to help me weather through the storm.
"These past two days that I've been in school teachers and students alike have complimented me on my 'hair,' saying how they love the color and how I rock it.
"This wig makes me feel normal, confident and otherwise pretty during a time in my life where I have so many things I can't control, I thought this was the one thing I could, so when my new and old house principals Mr. Ortiz and Mrs. Wood told me that I couldn't wear this wig anymore all of the wind was let out of my sails.
"I know there are rules and there are always exceptions, I'm asking for the sake of my sanity please allow this to be one. I'm empowered by wearing this wig although it's subtle in color it gives me an abundance of strength and power to grieve the loss of my hair, and gives me the fortitude I need to fight this battle I'm facing with cancer."
After hearing about Pepper's wig issue with her school, Lt. Gov. Patrick tweeted: "I support clear rules for students but I am asking McKinney ISD to create an exception to their dress code and allow Kate Pepper to wear her beautiful wig. I will send a formal communication to the district tomorrow."
Upon learning that McKinney ISD had agreed to the exception for Pepper, Patrick tweeted: "I am very glad to hear McKinney ISD has made an exception for Kate so she can wear her turquoise wig during treatment. Let's keep Kate in our prayers."
"I feel a relief, and I am honestly hoping that if anyone else is going through my circumstances that this will help them along the way as well," Pepper told CBS 11.
McKinney ISD did not respond immediately to a request for comment.
But the district told CBS11 in a statement: "McKinney ISD made a decision to grant an exception to its dress code policy and will allow the student to wear a colored wig. The family has been contacted and were happy with the decision and expressed appreciation for the District's understanding and reconsideration of the decision."