Texas Bus Driver Attacked With Board By Passenger Asked to Wear Mask
A Lubbock, Texas bus driver was injured after being beaten by a man who became enraged over requirements that face masks be worn on the bus to help prevent the spread of COVID-19.
Lubbock police arrested 36-year-old Shonn Glenn Shepard after the incident on Thursday. Shepard allegedly flew into a violent rage and attacked the unnamed female bus driver with a two-by-four wood plank, along with doing $2,500 worth of damage to the bus, after being asked to wear a mask.
"[Shepard] began using the 2×4 to break multiple mirrors and windows on the bus," the responding officer wrote in the police report, according to KLBK. "[The victim] advised that [Shepard] approached the driver side window where she was seated and shattered the driver side window."
"I observed that [the victim] was bleeding from the back of her head," the officer added.
Shepard is said to have attempted to flee the scene when police arrived. He reportedly then threatened officers by taking an aggressive stance before being ordered at gunpoint to get on the ground.
"[Shepard] was holding a 2×4 piece of wood," the report said. "The 2×4 was covered with what appeared to be a significant amount of fresh blood."
After being detained, police said Shepard "intentionally urinated on the back seat" of the squad car, while also refusing to accept any medical treatment, according to The Charlotte Observer.
Shepard was booked into Lubbock County Detention Center on charges of aggravated assault, criminal mischief and resisting arrest. He is being held on $31,000 bond.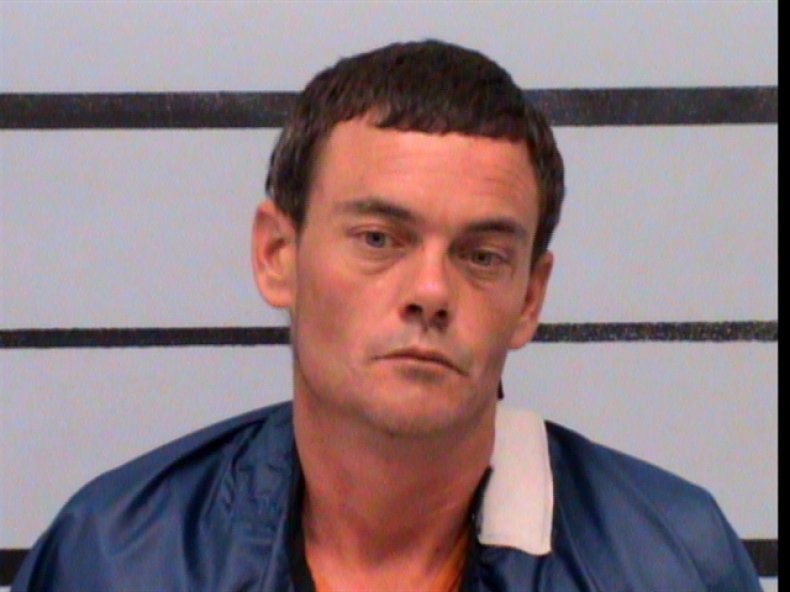 As of Friday, there had been over 4,200 confirmed cases of COVID-19 in Lubbock county. Texas is continuing to experience one of the worst spikes of the virus in the country, averaging more than 10,000 new cases per day. There are over 307,000 cases total, including over 3,700 deaths.
Before Texas Governor Greg Abbott issued a statewide mandatory mask order on July 2, Lubbock Mayor Dan Pope resisted calls to impose similar requirements locally. However, he has since said that his position has "evolved" and he now supports Abbott's order.
"I'm a big believer in personal responsibility," Pope said at a town hall event this week, according to KLBK. "Unfortunately I found out maybe that's not everyone."
There have been countless reports of alleged violent incidents across the U.S. and abroad, perpetrated by people upset over being required to wear face masks in an effort to slow the spread of a virus that has now infected over 14 million people around the world.
On July 5, 58-year-old French bus driver Philippe Monguillot was fatally beaten when he asked a group of three men to wear masks before boarding the bus.
French prosecutors say that the men insulted Monguillot before pushing him out of the bus and severely beating him, kicking him in the head and leaving him unconscious. He was taken to a hospital, where he was declared brain dead and pronounced dead after being taken off life support days later.