Texas, California and Florida Lead Surge in Obamacare Signups as Deadline Looms
Days ahead of the deadline for the current Affordable Care Act enrollment period, the Centers for Medicare and Medicaid Services reported record numbers of sign-ups, led by several of the largest states in the U.S. like Texas, California and Florida.
As of Thursday, CMS reported over 14 million new enrollments or renewals of coverage through the program. State-specific data released by the CMS on Monday showed over 2 million of those covered by the law were new enrollments.
Florida leads the nation with over 2.5 million enrollments. Florida Gov. Ron DeSantis voted to repeal and replace the Affordable Care Act while in the House of Representatives. California and Texas have the next highest enrollments each with just over 1.7 million. Texas, led by state attorney general Ken Paxton, previously sued to end the ACA.
Experts point to several causes for the spike in signups, mainly the subsidies passed by Congress last March in a COVID-relief bill that lowered the cost of health insurance for millions of Americans, which are at risk of ending later this year if they are not continued through President Joe Biden's economic and social spending bill currently in Congress, according to The Associated Press.
"The determining factor in whether this is a lasting gain in enrollment is whether the subsidies are extended," Cynthia Cox, who studies health insurance trends for the nonpartisan Kaiser Family Foundation, told the AP. "The biggest threat to enrollment would be if these subsidies expire."
The rise in enrollments is also credited to an increase in advertising for the program by the Biden administration, and millions of Americans losing their health insurance plan that was tied to an employer during the pandemic, according to The New York Times.
Biden's bill would extend the subsidies that became newly available to millions of middle-class Americans who didn't previously qualify through at least 2025, the Times reported.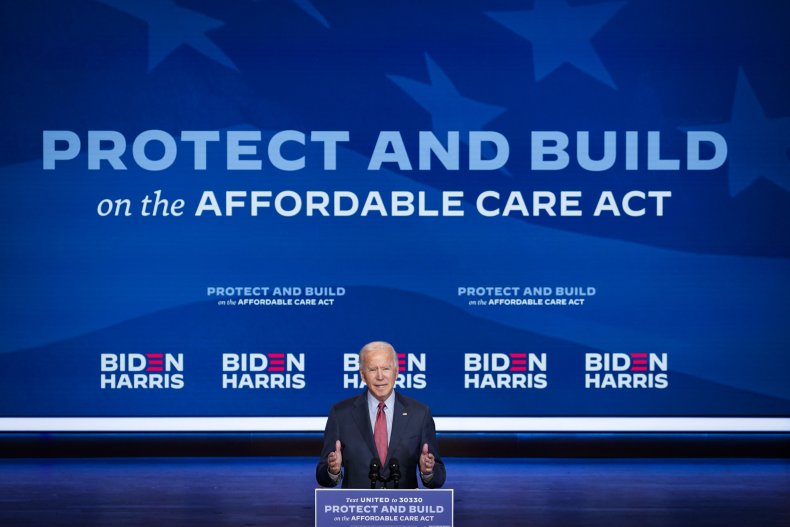 "The only cloud on the horizon is the current uncertainty with the Build Back Better Act now being in limbo," Peter Lee, the executive director of California's marketplace, Covered California, told The New York Times. "Because if the subsidies that are expanded under the American Rescue Plan aren't continued, the sad truth is hundreds of thousands of Californians will drop coverage after next year, and millions of Americans will drop coverage across the country."
The Times also reported that gains were highest in states that had not expanded their Medicaid programs like Texas and Georgia, leading many to opt for a federal plan.
The gains may also not be at their final numbers yet. Brian Sasser of the Episcopal Health Foundation in Houston told KERA News that about 50 percent of signups in Texas in years past have come in the final week.