Texas Catholic Priest Groped Woman While Giving Her Last Rites, Police Say
A priest in Texas has been accused of groping a woman for whom he performed a last rites ceremony in October, officials said.
The Reverend Gerold Langsch, 75, was arrested on March 14 and charged with assault by contact, a Class A misdemeanor and a maximum fine of $4,000, the Austin American-Statesman reported.
In an arrest affidavit obtained by the publication, the Roman Catholic priest gave a 60-year-old woman, who remained unnamed, her last rites at her home on October 5, after she was placed in hospice care for suffering from renal failure. The woman allegedly knew Langsch as Father Gerold of St. Paul's Catholic Church, Austin police Detective Steven McCormick said during a press conference on Wednesday.
The affidavit obtained by the Austin American-Statesman stated that Langsch used a bottle of holy water to anoint the woman's chest three times and then pulled out a bottle of lotion. Langsch began to apply the lotion to the woman's chest and massaged the woman's breast, pinched her nipple and asked, "Does that feel good?" according to the document obtained by the publication.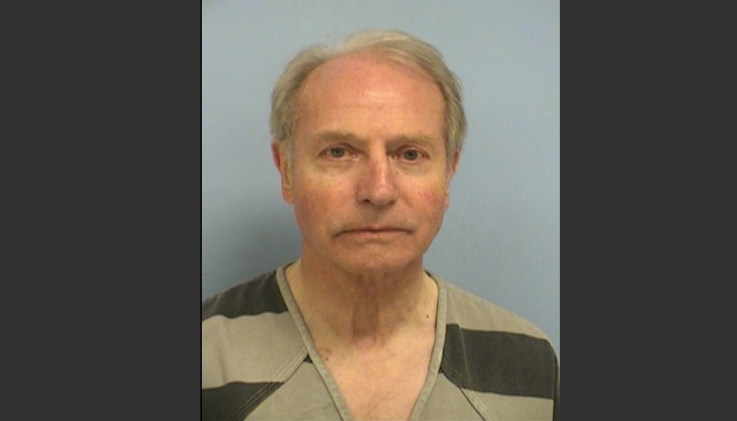 The woman also stated that Langsch attempted to put his hand down her adult diaper and lift her leg, according to the Austin American-Statesman.
In a statement from the Diocese of Austin, the Diocese learned about Langsch's arrest on Saturday. Langsch was a part of the Diocese of Austin in November 2015 and served at St. Paul Parish with the Schoenstatt priests. The Diocese and the Schoenstatt priests noted that they had received an unrelated report in February about Langsch failing "to maintain proper boundaries with an adult," but noted that the report "did not involve any physical contact."
Langsch was asked to resign as a pastor from the St. Paul Parish following the February incident. He no longer serves as a priest in the diocese, according to the statement.
"The Diocese of Austin remains committed to cooperating fully with the police in all investigations of this nature. If you have any information related to this matter, please bring that information to the police as soon as possible," the statement from the Diocese read. "We ask your prayers for all involved."
During the press conference, Detective McCormick encouraged other victims to come forward if they have been abused by Langsch.
"We greatly encourage any victims in the Austin area to call 911 or 311 and file a report if they have been a victim with this suspect or any other suspect," McCormick said.
In January, 286 Catholic priests in Texas were accused of sexual abuse. The announcement involved 70 other dioceses across the nation, including the 15 Catholic dioceses located in Texas.
Texas Catholic Priest Groped Woman While Giving Her Last Rites, Police Say | U.S.