Texas CEO Charged in $2 Billion Tax Fraud Scheme, the Biggest Evasion Case in U.S. History
Reynolds and Reynolds CEO Robert Brockman was indicted by a grand jury with 39 counts connected to a $2 billion dollar tax evasion scheme, the U.S. Department of Justice announced on Thursday.
Brockman, 79, is a resident of both Houston, Texas and Pitkin County, Colorado. Reynolds and Reynolds, which is headquartered in Ohio, provides supplies, software products and consulting to automobile dealerships nationwide. Brockman was alleged to have committed crimes including tax evasion, wire fraud, and money laundering.
"The allegation of a $2 billion tax fraud is the largest ever tax charge against an individual in the United States," said U.S. Attorney David L. Anderson during a Thursday news conference.
Brockman allegedly shuffled money from off-shore entities to bank accounts in Switzerland and Bermuda. According to court documents, Brockman communicated with nominee directors via an encrypted email service. Brockman was known as "Permit." Pseudonyms given to his associates included "King," "Snapper" and "Bonefish." Although those individuals were employed by Brockman, according to the grand jury indictment, Brockman "completely controlled these entities and made all substantive decisions in their regard."
"Complexity will not hide crime from law enforcement," Anderson said Thursday. "Sophistication is not a defense to federal criminal charges. We will not hesitate to prosecute the smartest guys in the room."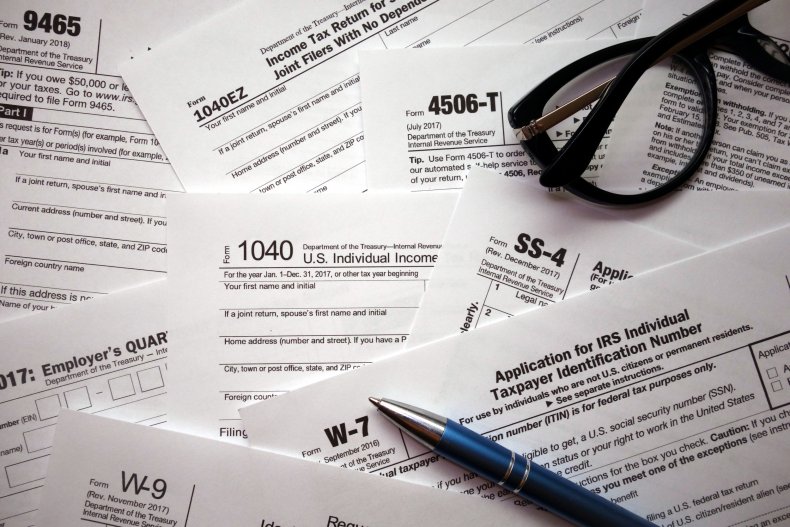 Brockman was also indicted for his involvement in a fraud scheme in which he used an intermediary to purchase roughly $67.8 million in his own company's debt securities. Investors were unaware of these purchases.
According to the DOJ, Brockman is charged with conspiracy, 7 counts of tax evasion, 6 counts of failing to file foreign bank account reports, 20 counts of wire fraud affecting a financial institution, 2 counts of concealment money laundering, and 1 count each of international concealment money laundering, evidence tampering, and destruction of evidence.
Brockman was expected to appear before a federal judge on Thursday.
In a statement sent to Newsweek on Thursday by a Reynolds and Reynolds company spokesperson, the "allegations made by the Department of Justice focus on activities Robert Brockman engaged in outside of his professional responsibilities with Reynolds & Reynolds. The Company is not alleged to have engaged in any wrongdoing, and we are confident in the integrity and strength of our business."
One of Brockman's former business partners, Robert Smith, was also being investigated by federal authorities for tax fraud. Smith hid more than $200 million in income from the IRS in offshore business holdings, using the money to invest in real estate. However, in exchange for his cooperation in the Brockman case and other related probes, the DOJ allowed Smith to sign a non-prosecution agreement. As part of the agreement, Smith agreed to pay over $139 million in taxes and penalties.
"It is never too late to do the right thing," Anderson said about Smith during Thursday's news conference. "It is never too late to tell the truth. Smith committed serious crimes, but he also agreed to cooperate. Smith's agreement to cooperate has put him on a path away from indictment."
Updated 11:36 p.m. EST 10/15/2020: This story has been updated with a statement from Reynolds and Reynolds.