Spend a Night in the 'Texas Chainsaw Massacre' Gas Station
Horror's most iconic service station is taking reservations. And serving up killer BBQ.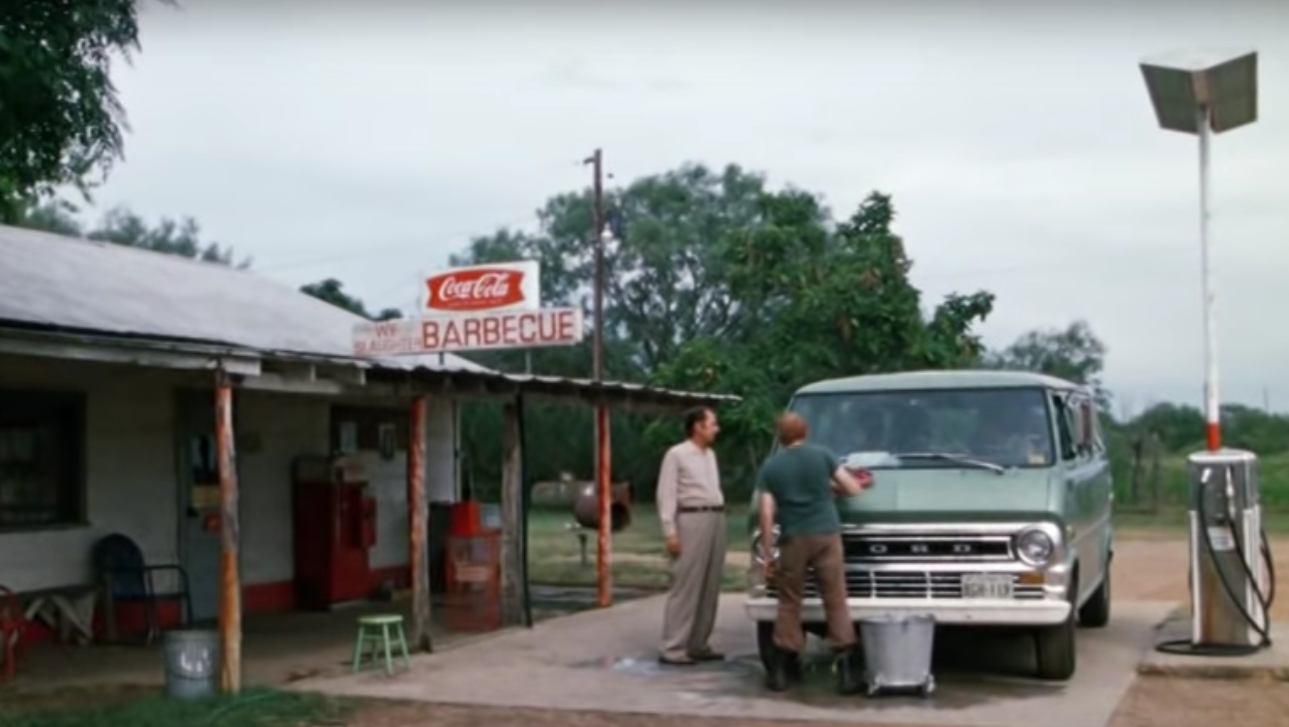 Certain locales have immediate recognition for horror-movie fans—the Overlook Hotel, Camp Crystal Lake, Bates Motel. But a real-life service station on Texas State Highway 304, just south of Bastrop, should send serious chills down your spine: As "Last Chance Gas" it was one of the main locations in the 1974 gorefest The Texas Chainsaw Massacre, which introduced us to that cannibalistic maniac Leatherface.
Decades—and numerous sequels later—current owners Roy and Lisa Rose restored the iconic station to its original "glory" in 2016, and added cabins out back where fans can book a spooky overnight stay.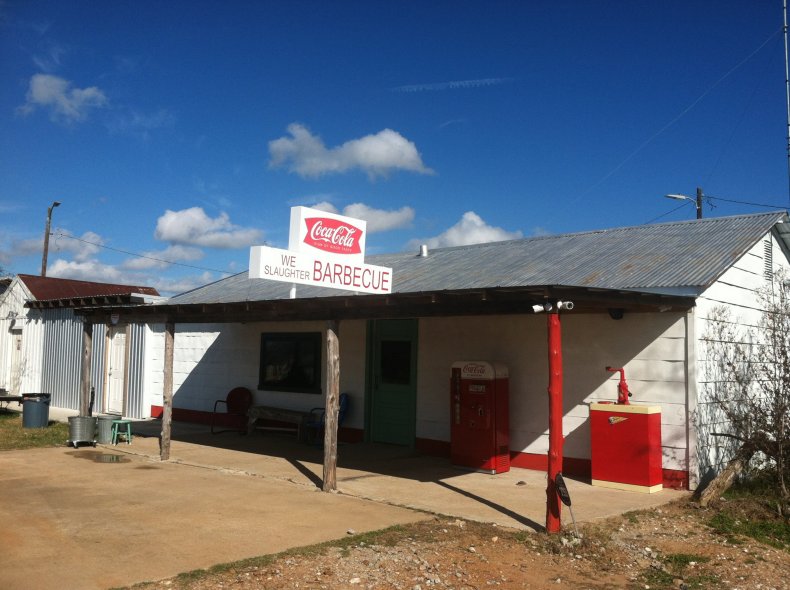 The Gas Station, as it's now known, is also home to a souvenier shop crammed with horror-flick merchandise and a popular barbecue joint. (A sign outside still teases "We Slaughter Barbecue.")
"When it comes down to cult classics and iconic movies, Texas Chainsaw Massacre has always been one of them," Gas Station employee Ben Hughes told The Eagle. "To be able to share that with people, have everybody see it and go, 'Wow, that movie scared me half to death.' You want to have that shock in life, you want to be able to say you did it. How often are you able to do that? It's kinda like meeting one of your favorite stars."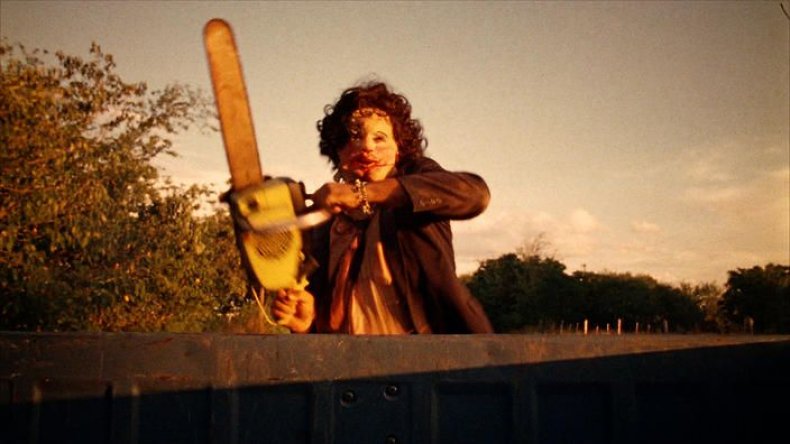 Though inspired by real-life serial killer Ed Gein, Massacre presented moviegoers with an original tale of a Lone Star road trip gone terribly wrong. The station appears early on, when doomed teens Sally and Franklin Hardesty make a fateful pit stop with their friends. A replica of their van is parked out back and the Roses recently purchased an old pickup truck that matches the one Sally dives into to escape Leatherface in the film's climax.
"[I] need to paint it, put the red lights on top and put the mirrors on to match," Roy wrote on Facebook. "[It's the] same year and model used in the original film."
Related: Expect a New 'Texas Chainsaw Massacre' TV Show and Movie
There's more small touches, like a vintage gas pump and Coke machines, and sledgehammers on the bathroom stalls in lieu of doorknobs (a reference to Leatherface's original weapon of choice). "We just want it to be authentic, so when you go, you're not disappointed," Hughes adds. "It's the way it was. We want you to come out and go, 'This is exactly like it was.' If you're going to do it, do it right."
And speaking of doing it right, the restaurant's brisket, chili and sausage are more than just a novelty: The Gas Station has an impressive 4.5 stars on Yelp.
The four small green cabins out back can accomodate three adults each, or a family of four. The cabins all come outfitted with a TV with DVD player so you can rewatch your favorite fright fest.
The price for a night you'll never forget? About $130.