Texas Church Holds First Service Since Deadly Sutherland Springs Attack On A Baseball Field To Hold Crowd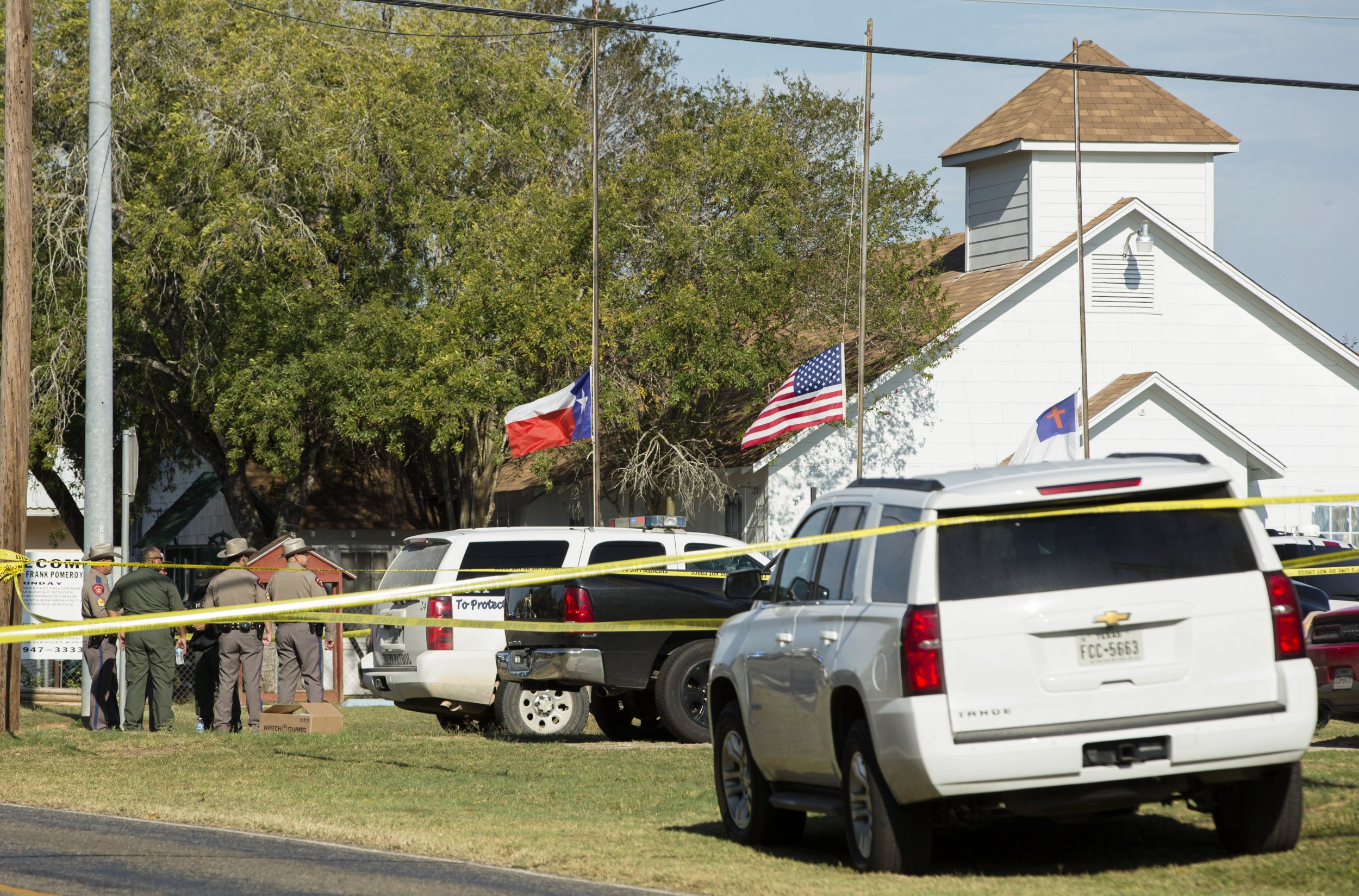 The Texas church where a gunman killed 26 just one week ago is holding its first service since the attack under a tent on a baseball field to handle what is expected to be a huge throng of faithful.
The First Baptist Church of Sutherland Springs was intending to hold its first worship since the shooting in a community center, but the event had to be moved after organizers learnt that around 500 people were expected to attend.
After the 500 seats were filled, there was standing room only in the makeshift church, where mourners and worshippers gathered to hear speakers including First Baptist Church's pastor Frank Pomeroy, whose 14-year-old daughter was among those killed in the shooting.
Pomeroy encouraged people to choose life and reject the darkness.
"I know everyone who lost their life that day," he said, holding back tears, CNN reported. "Some of which were my best friends, and my daughter, and I guarantee without any shadow of a doubt they are dancing with Jesus today. God gets the glory."
As well as holding its first service since the attack, the church has also announced that the building where it previously held services, and where the shooting took place, will be turned into a memorial to those who were killed by Devin Kelley.
"This is our church, but it is not just us that are suffering," Associate Pastor Mark Collins said in a statement. "This tragedy has rocked our nation, and has had an impact on all Americans and our country as a whole. It is our hope that this will be healing for everyone."
The memorial will be open from 5 p.m. on Sunday, following the church's first group worship service since the attack, with the church describing the reconstitution and restoration of the church sanctuary as part of the healing process for the families and the community.
"Maybe this will start the healing process that will get Sutherland Springs and Wilson County to put this horrific tragedy behind us and look to the future," county Judge Richard Jackson said on Saturday.
There had been suggestions during the week that followed the November 5 shooting that the building be torn down – as has been the case with the cites of several other mass shootings. But now it appears the building is set to remain in memory of those who were killed in the biggest mass shooting in Texas history.