Texas Church Reports More Than 50 COVID Cases But Plans For Sunday Service
Calvary Chapel in San Antonio, Texas, is expected to reopen its doors for in-person worship Sunday after more than 50 congregants tested positive for coronavirus in June. Pastor Ron Arbaugh and his wife, Paula, were among those who contracted the virus.
After Arbaugh began receiving reports of positive cases from within the congregation, the church building was closed and cleaned. A clinic where some members of the church work was also temporarily closed down out of an abundance of caution.
"I accept full responsibility," Arbaugh told WOAI on Monday. "I'm the leader of the church."
Texas coronavirus mitigation protocols kept the church closed for nine weeks. After the chapel was allowed to re-open, Arbaugh allowed those who attended services to shake hands and hug, which may have contributed to the spread of the virus.
"People were lonely," Arbaugh told KHOU. "They were out of fellowship for all the weeks we were gone. So I said if you want to hug, it's okay to do it."
According to a statement on the Calvary Chapel website, Arbaugh and his wife "have only minor symptoms and are doing well."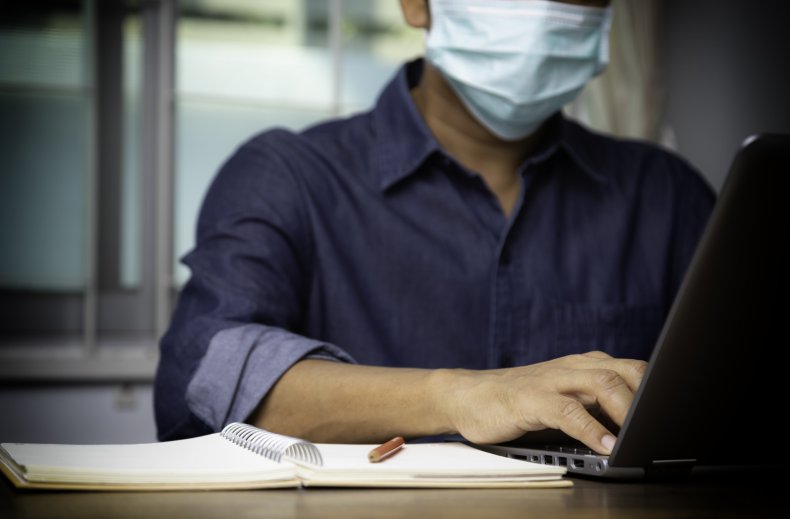 Arbaugh said in-person services are expected to resume on Sunday, but all attendees will be required to wear a mask. Social distancing requirements will also be observed by having worshipers occupy every other row.
"We will be fine; God's grace is more than sufficient," Arbaugh wrote in a June letter posted on the church website. "We will return together as a church body to focus on the marvelous mission God has blessed us with."
Recent data indicated that San Antonio had reported 15,102 cases of the virus with 351 new cases of COVID-19 reported on Monday. "We currently have widespread community transmission and every place/location that people have been in close quarters without practicing social distancing and use of face coverings is at risk for transmission/infection," read a Monday statement from San Antonio Metro Health.
Texas Governor Greg Abbott issued a statewide face mask mandate on Thursday, requiring residents of counties reporting more than 20 positive coronavirus cases to wear a facial covering in any business or building open to the public. However, Abbott's executive order emphasized that the mandate did not apply to "any person who is actively providing or obtaining access to religious worship." Wearing a face covering in those situations is, however, "strongly encouraged."
Newsweek contacted the Texas Department of State Health Services and Calvary Chapel for comment.
Texas has been particularly hard-hit by COVID-19 with a total of 210,006 confirmed positive cases of the virus statewide since the beginning of the pandemic. Since reopening bars in the state, Texas has seen an increase in the number of positive cases. Abbott shut the bars down again in June in order to avoid more stringent mitigation protocols.
"We need to refocus on slowing the spread," Abbott said in a July video, "but this time we want to do it without closing down Texas again."