Texas Governor Greg Abbott's announced Friday that the state would begin slowly reopening the economy this week, but all the state's major cities are still requiring the use of face masks in public places.
Abbott issued three executive orders on April 17, which opened state parks on Monday, began loosening medical restrictions on other medical procedures on Tuesday and reopen many retailers to curbside and delivery options on April 24.
The same day that Abbott announced the reopening, San Antonio Mayor Ron Nirenberg and Bexar County Judge Nelson Wolff announced that San Antonians who are 10 years old and older are required to wear a face mask in public places.
"When most people think about masks, they think that they're protecting themselves from other people. But there's more science to show that it protects other people from you," Dr. Junda Woo, medical director with Metro Health, said in a San Antonio Express-News report.
San Antonio, which has just over 1,000 recorded coronavirus cases, began enforcing the face mask order on Monday. Nirenberg said anyone found violating the order could be fined up to $1,000.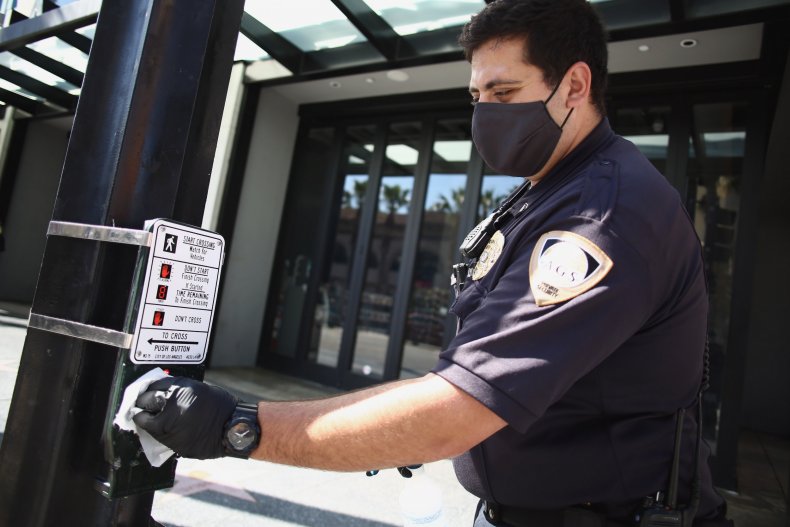 Other Texas cities enacted a similar face mask order on Thursday. Dallas, which has reported 2,500 confirmed cases of coronavirus, enacted a face mask mandate on April 16 that is similar to San Antonio's.
Dallas County's mandate, which met with mixed reviews from county commissioners, went into effect on April 18, and it was an adjustment for many local residents.
"It just doesn't feel like it's America when you have to do these things," David Finn said in a CBS-11 report.
Meanwhile, in neighboring Fort Worth, Mayor Betsy Price, who signed an emergency stay-at-home order on April 6 that continues through the end of the month, learned that she and her husband had been exposed to COVID-19, and were in self-quarantine.
Austin, which has just over 1,100 reported cases of coronavirus, also enacted their face mask order on April 13 and may keep the mandate in place through May 8, according to the Austin American-Statesman.
"It's going to become part of our culture, at least in the short and intermediate terms," Dr. Mark Escott, interim health director for Austin and Travis County told the American-Statesman. "It's something we have to embrace now as something that's critical over the next three-week period."
Austin became the first major city in Texas to enact an emergency face mask ordinance, but it was Laredo, located on the Texas-Mexico border, which was among the first cities in the U.S. to mandate face coverings when they community enacted its emergency order on March 31.
Only Houston and Harris County, the largest metropolitan area in Texas, has not enacted a face-covering mandate or face mask ordinance but has enacted a strict stay-at-home order, according to a KHOU report.
"When you say mandate, I think there's an obligation on your part to have some things available that you can make available to other people," Turner said. "I want to at least know that we have a bountiful supply to give people who may not be able to afford them."
As of April 21, Houston had 4,997 confirmed cases of coronavirus—the most in the state. Harris County has seen nearly 80 lives so far from the virus, according to the Johns Hopkins University tracker.
Despite the lack of an official face mask mandate, Houston Mayor Sylvester Turner, Harris County Judge Lina Hidalgo and other local leaders have made it a practice of wearing the face masks while they are in public.
Escott said the face-covering mandate seen in a lot of Texas cities might be overkill to some, but it will allow medical professionals to buy time while they test for coronavirus and learn how to treat it to prevent the spread.
The Centers for Disease Control recommends the use of face coverings and face masks while in public, to slow the spread of coronavirus and to practice social distancing.