Texas City Releases Bodycam Footage Following Black Teen's Violent Arrest on Parent's Porch
After initially declining open records requests for camera footage related to the violent arrest of a Black 18-year-old on his parent's porch, the city of Schertz, Texas, has released over 20 videos showing the teen and his parent's interactions with police following his arrest.
Near 11:40 p.m. local time on November 2, 18-year-old Zekee Rayford allegedly ran a stoplight and then drove to his parent's home a mile away instead of immediately stopping when police tried to pull him over. Rayford's parents told KENS 5 that their son wanted to stop at a "safe place."
Doorbell security camera footage released on November 5 showed police officers Danielle Apgar, Frank Chavarria and Megan Fennesy kicking and using a stun gun on Rayford as he screamed and cried for his parents on the family's front porch.
When Rayford's father, Kevin Rayford, opened the door and became upset at the scene, Chavarria warned the father: "You better relax or you're going to get it next. I promise you you will." Another family member responded, "What is he going to get next?"
The newly released bodycam footage shows Zekee Rayford speaking with officers following his arrest, according to KENS 5.
"That was unnecessary," Zekee Rayford told Chavarria.
"Yeah, should have stopped, right?" Chavarria replied. "You should have stopped."
"It was still unnecessary though. Y'all didn't have to tase me," Zekee Rayford said.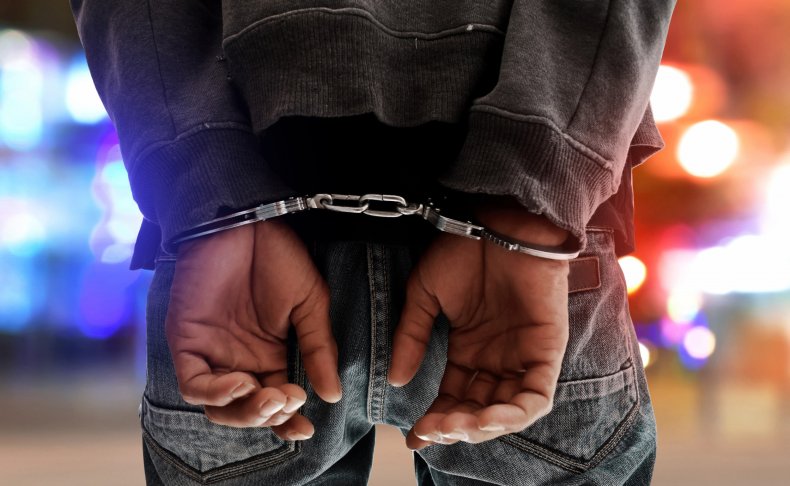 When Fennesy replies in something unintelligible, Zekee Rayford asks "With your knee?"
"Yes, because you weren't giving us your hands," she responds.
"But y'all didn't have to knee me," Rayford replies.
"Oh OK, thanks for telling my job. I appreciate it," she answers. "Take it up with your lawyer."
Another video shows Kevin Rayford approaching another officer, to which he responds, "He's becoming aggressive towards my officer. Get him in the house. We're done. Get him in the house."
The officers have been taken off patrol and reassigned as the police department conducts an internal investigation about the incident.
Zekee Rayford now faces charges of evading, resisting arrest and possession of marijuana.
In a statement released to KSAT Local News, Schertz Mayor Ralph Gutierrez said: "I fully understand the concerns and public outcry brought about from this incident. The City of Schertz is an inclusive community and one that celebrates all of our residents. My hope is that in every interaction with the City, residents feel respected, valued, and understood."
"Throughout every situation, the City is deeply committed to doing what's right" Gutierrez continued, "and at this time, the right thing to do is be as transparent as we can, which is why we are releasing this footage."
Newsweek contacted the Schertz Police Department for comment, but did not hear back in time for publication.