Texas Can't Deny Civil War Was Over Slavery and a Rebellion, Republican Lawmaker Says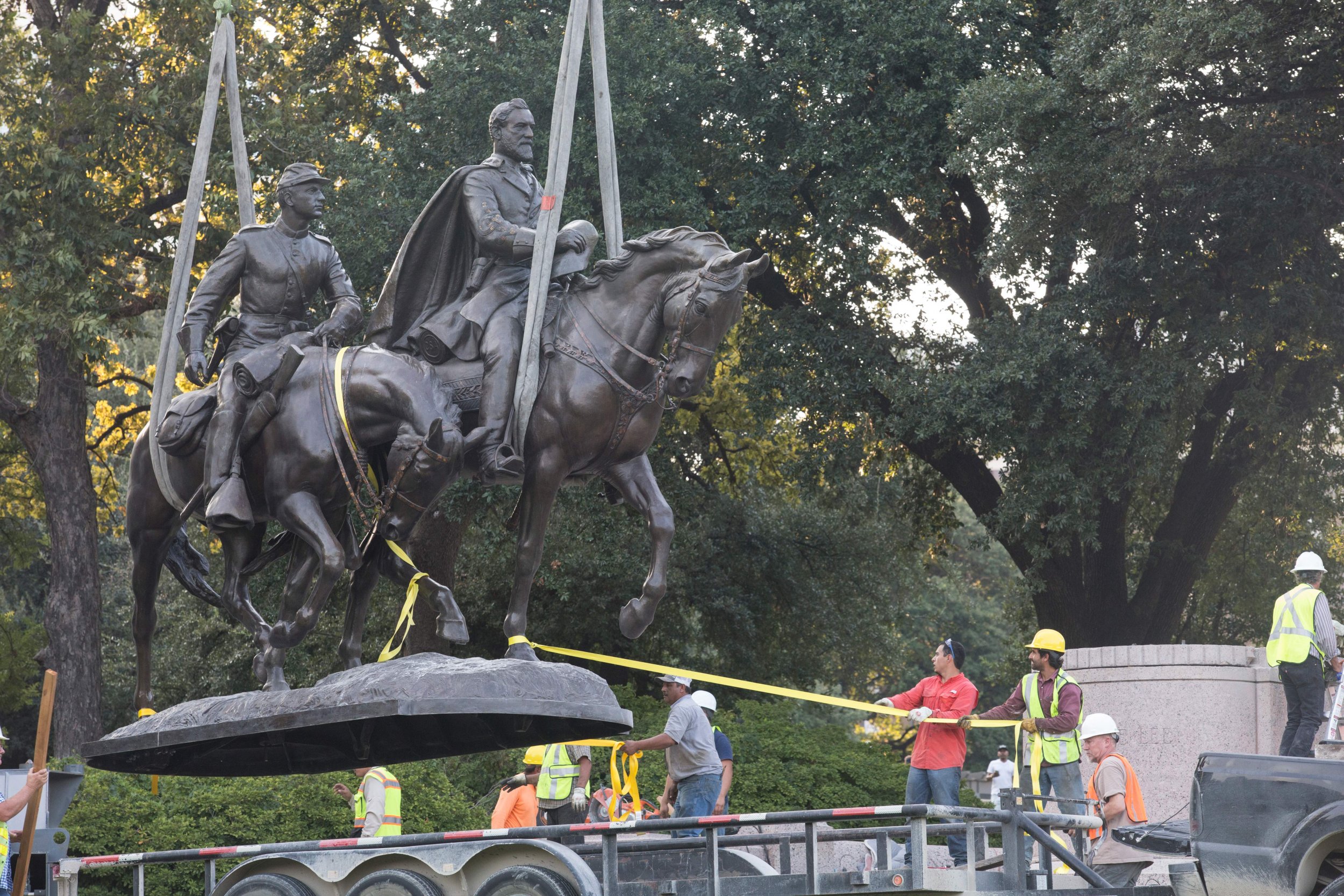 The Republican speaker of Texas's House of Representatives called Tuesday for the removal of a plaque that honored the Confederacy from the state's capitol building, making him the state's most prominent GOP member to take a hardline stance on the issue.
State Rep. Joe Straus (R-San Antonio) stated in a letter to the Texas State Preservation Board that the "Children of the Confederacy" plaque should come down due to its revisionist history, The Dallas Morning News reported.
The plaque, which was put in place in August 1959, claims the Civil War was not fought because of slavery nor was it a "rebellion."
"Those of us who serve on the State Preservation Board should direct staff to identify the steps necessary to remove this plaque as soon as practicable," Straus wrote.
He also cited an "obligation" to properly relay history to constituents and immediately received praise from the Democratic state lawmaker who originally proposed the plague's removal last month.
"I just have to applaud him for being such an honest and thoughtful leader and just doing the right thing here," Rep. Eric Johnson (D-Dallas) told The Dallas Morning News. "I'm confident it's coming down."
It's unclear if Straus's effort can be fully executed—as he also called for other remnants of the so-called "lost cause" to come down—but his statement comes as several other states and even members of the federal government are leading efforts to take down Confederate monuments and statues around the country.
The University of Austin, located in Texas's capital city, last month removed statues of Confederate generals Robert E. Lee and Albert Sidney Johnston as well as one of a Confederate cabinet member. Plaques also honoring Lee came down in Brooklyn, New York, and other Confederate statues and memorials in North Carolina, Maryland, Florida, Louisiana and Kentucky, to name just a few, have also been pulled down this year.
Members of the Congressional Black Caucus also called for Confederate statues in the U.S. Capitol building to be brought down last month and just days after the violence in Charlottesville, Virginia, that stemmed from a statute of Lee on August 12.
"The Confederate statues in the Capitol are offensive to all African-American congressmen and African-Americans that visit the Capitol every day," chairman of the caucus and Rep. Cedric Richmond (D-Louisiana) said.