Texas Clerks Issue Gay Marriage Licenses Following SCOTUS Decision, Despite Attorney General's Request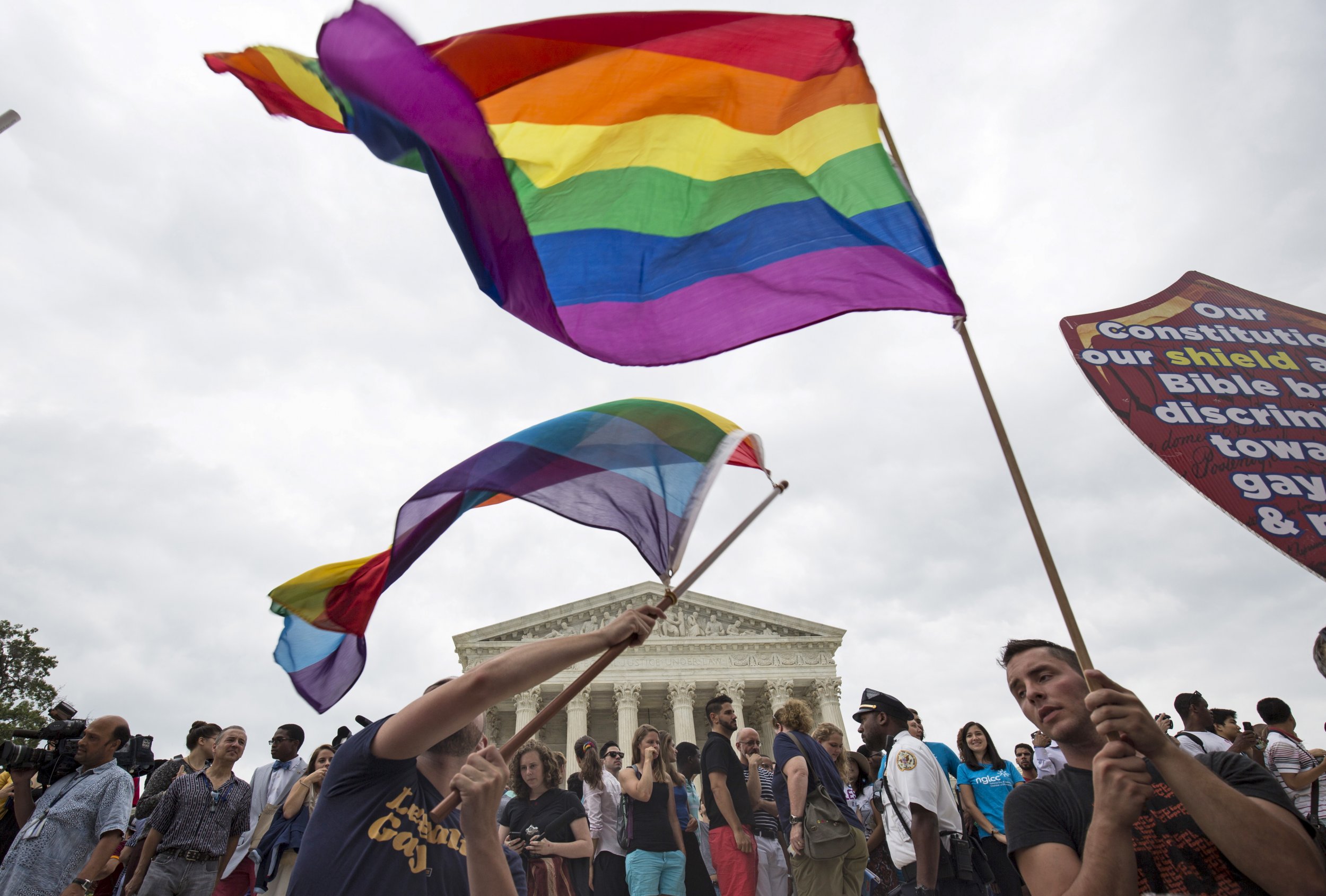 "A lot of people have been in. I don't know how many people, but its a lot and we are going to keep giving them out. Just gotta have ID and $81 in cash," an employee of the Bexar County clerk's office in San Antonio, Texas told Newsweek of gay marriage licenses. Texas has been one of the most outspoken states, if not the most outspoken, against gay marriage.
Ahead of the ruling, Attorney General Ken Paxton urged county clerks not to give out licenses without the approval of the state. "I would recommend that all County Clerks and Justices of the Peace wait for direction and clarity from this office about the meaning of the Court's opinion and the rights of Texans under the law," he said.
Despite the Texas Attorney General's request otherwise, this clerk and others like it have been issuing gay marriage licenses following the Supreme Court's decision this morning to strike down gay marriage bans throughout the country.
Following the ruling, Paxton made his point more blatant: "Today's ruling by five Justices of the U.S. Supreme Court marks a radical departure from countless generations of societal law and tradition. The impact of this opinion on our society and the familial fabric of our nation will be profound. Far from a victory for anyone, this is instead a dilution of marriage as a societal institution."
Under Texas state law, marriage is defined as being between a man and a woman. A 2005 vote banned gay marriage altogether. However, the Supreme Court is obviously above the state, but Paxton disagrees.
"The position of this office is that the United States Constitution clearly does not speak to any right to marriage other than one man and one woman, and that the First Amendment clearly protects religious liberty and the right to believe in traditional marriage without facing discrimination," he wrote in a statement. Many clerks are neither heeding Paxton's request to delay marriages nor agreeing with his opinion.
In Travis County, a clerk's county employee said that there had been "quite a few couples" and mentioned they were working as fast as possibly to accommodate all those who need a license. When asked about Paxton's recommendation, the employee said, "We're giving them out and there are people here who want them."
Dallas County, one of the state's biggest cities, is also issuing gay marriage licenses. An employee there said the first license was issued almost immediately after the opinion came down.
At least one county, Denton, is honoring the Attorney General's request. Initially, Harris County said they could not issue gay marriage licenses because the form listed "man" and "woman." They said they would have to await new forms. However, the Harris County Attorney said licenses must be given out and the form could be adjusted later.