Texas Cop Who Pulled Gun on Teenagers at Pool Party Resigns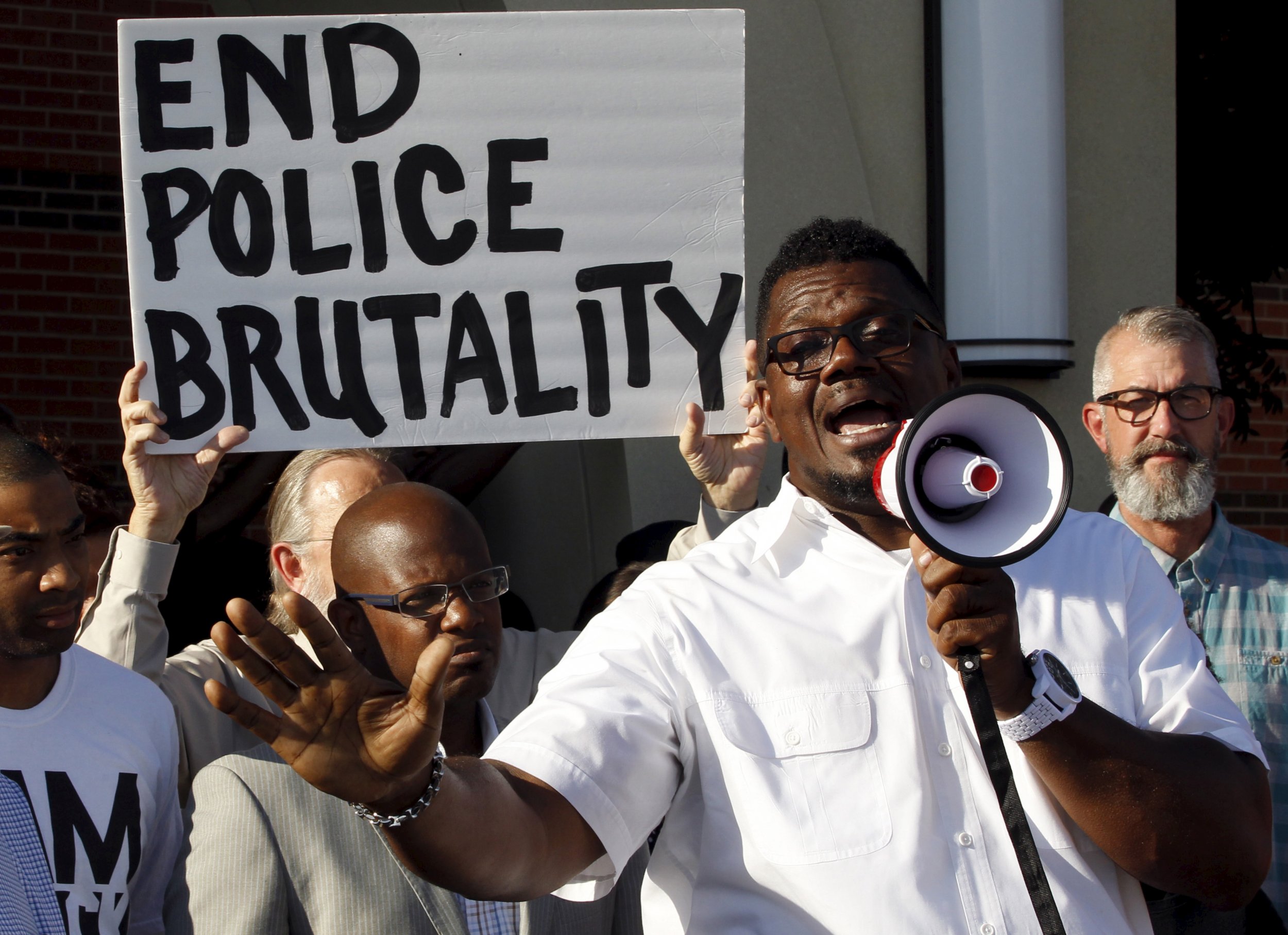 An officer in McKinney, Texas, who on Friday threw a teenage girl to the ground and pointed a gun at other juveniles at a pool party, resigned from the police force, authorities confirmed. He will be allowed to keep his pension and benefits.
The McKinney Police Department placed Corporal Eric Casebolt on administrative leave following the incident. The officer turned in his badge Tuesday, as authorities continue to investigate the incident.
McKinney Police Chief Greg Conley called Casebolt's actions "indefensible."
"Our policies, our training and our practice do not support his actions. He came into the call out of control and as the video shows was out of control during the incident," he wrote Tuesday in a statement.
Casebolt was one of a dozen officers who responded to a disturbance call at the Craig Ranch North Community Pool, where a crowd of juveniles refused to leave and began actively fighting with residents.
Witness video surfaced over the weekend that showed an officer, later identified as Casebolt, throwing a bikini-clad girl to the ground, then pointing his gun at unarmed teenagers.
He faces possible criminal charges.
Casebolt's lawyer, Jane Bushkin, on Wednesday said the former officer has received death threats, and his family was forced to relocate.
"He allowed his emotions to get the better of him," Bushkin told reporters at a press conference. "He never intended to mistreat anyone, but was only reacting to a situation."
Casebolt wasn't targeting minorities because he also detained a white teenager who wasn't seen in the video, Bushkin said. Prior to the disturbance at the pool, Casebolt had responded to a suicide and was emotional upon arriving at the scene.
"He apologizes to all who were offended," she said, adding that he couldn't attend the press conference on Wednesday because of the threats, but hopes to speak soon with the media.
The host of the party, Tatiana Rhodes, said a white neighbor started the commotion by yelling racial slurs before police arrived at the scene.
A dozen officers responded, and all of them but Casebolt acted responsibly, Conley said. The chief has promised to work together with community leaders to strengthen the relationship between residents and the police.
The National Association for the Advancement of Colored People has called for a full investigation into the police department.