At least four officers with the Fort Worth Police Department were shown entering a gas station without wearing face coverings in cell phone video that has since prompted backlash amid Texas' mask mandate.
The footage recorded by Forth Worth resident Will Cuthbertson and posted to Facebook Friday shows several police officers without masks bantering with each other and a "nervous" QuikTrip clerk. The video was recorded around 1:50 a.m. Friday and reveals an exchange that Fort Worth Police Captain Mark A. Barthen told local news outlets was "not in compliance" with department orders.
On the video, two Fort Worth officers are seen joking with the store clerk about not wearing masks before two more officers enter the store who are also not wearing the protective masks.
"The clerk jokingly said, 'Y'all need to leave if you don't have a mask' and the officers made a wisecrack back and were making jokes about it," Cuthbertson told the Fort Worth Star Telegram.
"I didn't hear the woman officer or the other one say anything about masks. But the other two thought it was a big joke that they weren't wearing them."
Cuthbertson's early Friday morning video posted from the QuikTrip gas station has since been widely shared social media. He wrote: "THIS is your Fort Worth Police Department. Four officers in QT, NO MASKS."
"Tell me [Fort Worth Mayor] Betsy Price, are these more of that 1% of bad or poorly trained cops I keep reading about that are spoiling it for the 99%? Aren't the officers tasked with carrying out Greg Abbott orders?" Cuthbertson continued.
Newsweek reached out to the Fort Worth Police Department as well as the governor's office in Austin for additional remarks Saturday afternoon.
"We expect that our officers comply with the orders in place regarding face coverings and we address these issues individually when officers are seen out of compliance," Barthen wrote in an email to the Star Telegram. "Any other instances where officers are not in compliance will be addressed by the appropriate chain of command."
Customers and businesses employees in Tarrant County, where Fort Worth is located, are required to wear masks inside stores to prevent the spread of COVID-19. Businesses that do not comply are in direct violation of a June 24 order from Governor Greg Abbott saying law officers are authorized to enforce his mask order.
Abbott has warned Texas residents that a lockdown is still on the table as a worst-case scenario should new COVID-19 cases continue to rise throughout the state. The governor issued a statewide mask mandate last week and said that people's decisions to wear a mask is the only thing keeping him from issuing a statewide lockdown.
"Things will get worse, and let me explain why," he told KLBK TV in Lubbock on Friday. "The deaths that we're seeing announced today and yesterday — which are now over 100 — those are people who likely contracted COVID-19 in late May. The worst is yet to come as we work our way through that massive increase in people testing positive."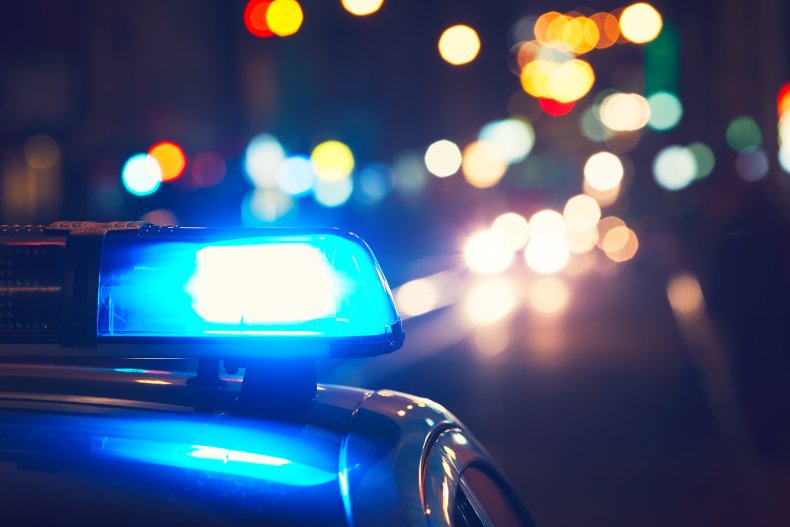 About the writer
Benjamin Fearnow is a reporter based out of Newsweek's New York City offices. He was previously at CBS and Mediaite after working as a news curator at Facebook. Fearnow has pieces published in The Atlantic as well as stories published about him in Wired and The New York Times. He attended the Columbia University School of Journalism after graduating from Indiana University-Bloomington. Email: b.fearnow @ newsweek [dot] com.