Texas County Commissioner Refuses to Sign Pride Week Proclamation
A county commissioner in South Texas has vocally opposed a local proclamation that recognized a Pride Week celebration, saying she shouldn't have to "suck it up and support it."
Carolyn Vaughn, the Precinct 1 commissioner for Nueces County in the Corpus Christi area, said her "beliefs" led her to opposing the proclamation.
South Texas' Fourth Annual Pride week is a celebration of diversity in the region and promotes LGBTQ rights and equality. However, this is the first year a proclamation made its way to the county commissioners, according to KRIS TV.
"They have a right to (their) beliefs and they have to respect mine and my beliefs," said Vaughn. "I can't support the proclamation of what the judge did. It has nothing to do with them. It's just my beliefs and I wasn't going to support them."
Vaughn, who was appointed to her position in March 2018, said she tried to convey her personal feelings in "a kind way."
"To just say, 'Look guys, you have a right to your beliefs, but I do, too,'" she said. "Just because you are the LGBTQ, or whatever it's called, community doesn't mean I have to suck it up and support it."
She continued: "I'm not criticizing [them]. I'm just saying I have a right to my beliefs and I don't have to support this."
Concluded Vaughn, "That's all I did and I don't think I did anything wrong. I would do it again."
LGBTQ Pride Month is celebrated around the nation every June to honor the 1969 Stonewall riots in Manhattan. The event, which would become a tipping point for the country's Gay Liberation Movement, began in response to a police raid of the Stonewall Inn, a bar catering to the gay community.
Larger cities and metropolitan areas around Texas typically dedicate a week or weekend to celebrate LGBTQ Pride. The Nueces County pride week is June 3 through June 9, according to the proclamation presented in court Wednesday by County Judge Barbara Canales, who will serve as grand marshal of Saturday's Pride Week parade.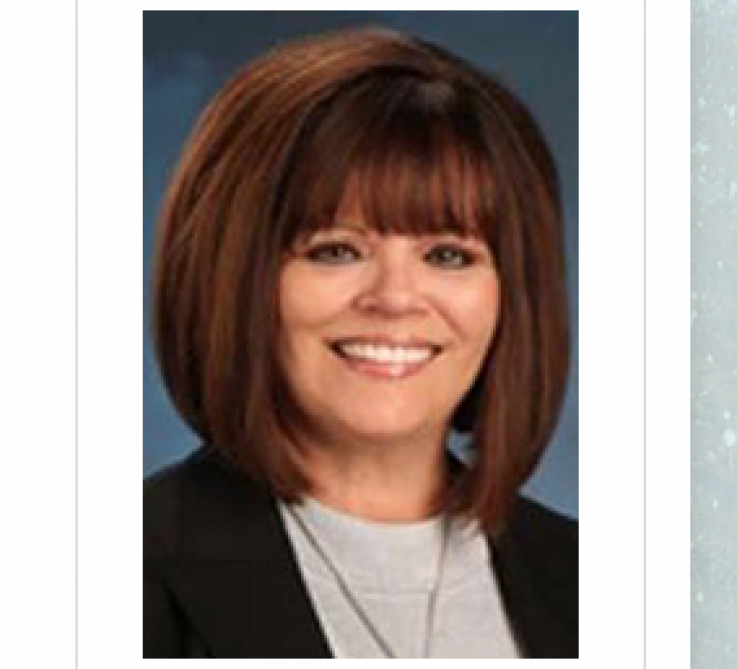 The county's proclamation encourages, "all citizens of Nueces County to join me in celebrating the dignity, strength, passion, dedication, and commitment of the LGBTQIA+ community in the Coastal Bend."
The local chapter of the League of United Latin American Citizens (LULAC) expressed disappointment in Vaughn, and stated she should represent all people in her precinct, and that her personal beliefs should not affect local proclamations.
"Being a county-elected official, her job is to represent the community as a whole and understand that it would be beneficial for all of her constituents if she kept her personal biases to herself," LULAC Para Todos said in a statement. "Her actions at today's meeting were highly unnecessary and we call on her to apologize to the LGBTQ community for refusing to represent everybody in her district — regardless of sexual orientation and gender identity.
"The presentation by County Judge Barbara Canales with the support of County Commissioner Joe A. Gonzalez is at a time when we are celebrating Pride Month in Nueces County and uniting as a community to promote diversity amongst us."
The duties of Nueces County commissioners are to set policy, manage the budget and oversee road and bridge construction and maintenance in their respective precinct, according to the county's website.
Texas County Commissioner Refuses to Sign Pride Week Proclamation | News