Texas Couple Accused of Keeping West African Girl as Slave for 16 Years Indicted
A Texas couple accused of keeping a child from Africa as a slave for 16 years were indicted on multiple federal charges Wednesday. The wealthy couple was arrested five months ago after the girl managed to escape their home.
Mohamed Toure and Denise Florence Cros-Toure, both 57, were arrested on April 26 after being charged by criminal complaint. They were charged with forced labor, harboring an alien for financial gain, conspiracy to commit forced labor and conspiracy to harbor an alien for financial gain.
The indictment revealed that Mohamed Toure was also charged with making false statements to federal agents when he said he tried to adopt the girl.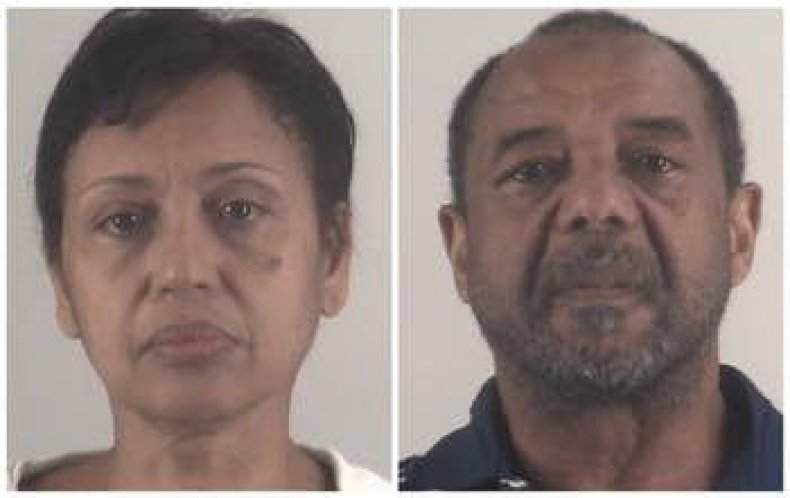 The couple allegedly arranged for the girl, then a minor child, to travel by herself from her village in Guinea, West Africa to Southlake, Texas in January 2000 to work in their home. The Toures allegedly forced the girl to work long hours for more than 16 years, the Department of Justice said in a statement.
The girl, who was close in age to the Toures's five children, was denied schooling, access to medical care and other opportunities. She was allegedly forced to take care of the cooking, cleaning, yard work and childcare.
The couple allegedly refused to pay the victim, kept her isolated from her family and threatened her if she refused to work. As punishment, Cros-Toure reportedly slapped or struck her, the Department of Justice claimed.
The defendants allegedly confiscated the girl's official documents and forced her to remain unlawfully in the U.S. after her tourist visa expired in March 2000.
Cros-Troure's attorney Scott Palmer called the case against his client "weak" and told the Fort-Worth Star-Telegram that the alleged victim manipulated events to remain in the U.S. Palmer claimed that the couple were actively trying to send the girl, who is now in her late 20s or early 30s, back to her village in Guinea.
"The family was taking active steps to send her back to Guinea," Palmer told the newspaper. "A visa was obtained through a consulate in New York and she was headed back to Africa. She was living a normal life in Southlake that most people would be happy to live."
Palmer also claimed that the girl's parents were "awaiting a big payday."
The victim managed to escape the home with the help of neighbors in August 2016. She went to a YMCA with some of her belongings, her expired travel documents and some photographs, the Dallas Morning News reported. YMCA employees then called authorities.
Toure and Cros-Toure are originally from Guinea and were granted asylum in the United States in 2000. Court documents indicated that Toure is the son of former Guinean President Ahmed Sekou Toure, while Cros-Toure is the daughter of Guinea's secretary of state.