Texas COVID Patient Dies Days After Judge Ruled He Must Be Given Ivermectin Treatment
Pete Lopez, 73, died of COVID-19 on Monday, after weeks of his family pushing for hospital physicians to administer ivermectin, an antiparasitic drug.
The Food and Drug Administration (FDA) has not approved ivermectin for treating COVID-19 and studies haven't yielded promising results that it's effective in hospitalized patients. That hasn't stopped people from flocking to the drug, and multiple lawsuits have been brought against hospitals that have refused to administer it despite the patient's family's wishes.
On Friday, a Texas judge ordered Memorial Hermann hospital in Sugar Land, Texas, to give Lopez ivermectin. A Veterans Affairs doctor prescribed Lopez ivermectin after he was diagnosed with COVID-19 on July 30, but he didn't have a chance to take it before being admitted to the hospital on August 4.
"The judge said I will not stand by and let this man die when there is a possibility of helping him," Ralph Lorigo, the Lopez family attorney, told Newsweek.
Lorigo said the hospital still refused to give Lopez ivermectin despite the judge's ruling, a decision the attorney said wasn't theirs to make because the court order made it a legal obligation. On Monday, the hospital received a stay from an appellate court judge and the parties were set to argue the case on Tuesday, but Lopez died before the hearing.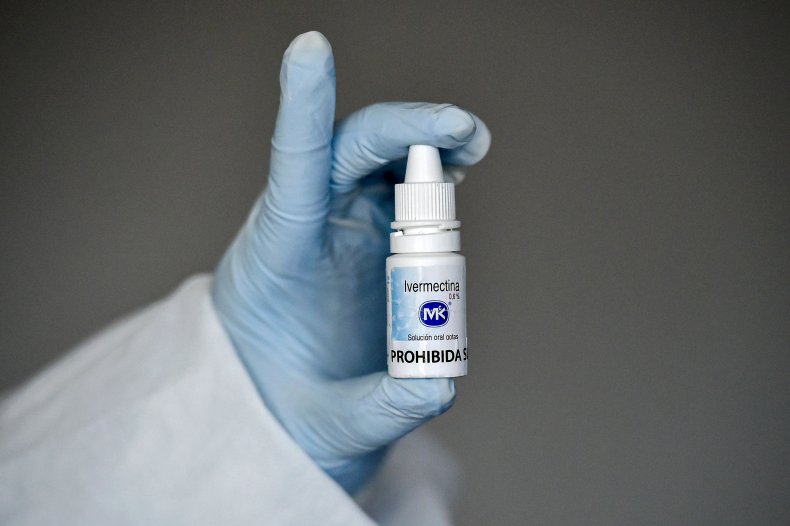 The attorney described Lopez as being generally a healthy person before getting COVID-19, but his situation rapidly deteriorated and he was moved to the Intensive Care Unit the same day he was admitted to the hospital. Weeks later, on August 19, he was put on a ventilator.
Gabrielle Snider, Lopez's granddaughter, told KTRK they'd exhausted all options in treating her grandfather, which is why they pushed for ivermectin.
"It's a wait-and-see [situation]," Snider told KTRK. "They said there's nothing else they can do. So why not try this?"
A spokesperson for the hospital told Newsweek they're unable to comment on specific cases because of patient privacy laws. The hospital called it medical providers' duties to determine the best course of treatment for patients and assist patients and loved ones in making informed decisions about treatment options.
"The FDA has not authorized or approved ivermectin for the treatment or prevention of COVID-19. Data currently available does not demonstrate that ivermectin is safe or effective against COVID-19 infection. Outside of ongoing clinical trials, the FDA, CDC and WHO discourage the use of ivermectin as a treatment for COVID-19," the hospital said.
Judges are split on whether hospitals should be required to administer ivermectin, and while some, including the judge in Texas, have ruled in families' favor, others have sided with hospitals.
On Monday, Ohio Common Pleas Judge Michael Oster ruled that West Chester Hospital doesn't have to continue administering ivermectin to Jeffry Smith, a COVID-19 patient. It reversed a previous judge's decision that the hospital had to administer the drug, and Oster said public policy doesn't support physicians trying "any" type of treatment on human beings.
Lorigo, who represented Smith's wife in the case, told Newsweek he doesn't believe people should have to get an attorney involved for hospitals to administer ivermectin if the patient wants it.