Texas Cracks Down On Sexual Misconduct at College Campuses, Non-Reporting Now a Jailable Offense
When employees of colleges and universities in Texas have knowledge of sexual misconduct involving a student, they must report it or could face not only the loss of their jobs but also jail time.
"For employees, it's a simple yet salient wake-up call," Jake Sapp, deputy Title IX coordinator and compliance officer at Austin College, based in Sherman, Texas, told Newsweek. "Take this seriously and make the report or you will be gone."
Sponsored by Texas State Senator Joan Huffman, the law went into effect on Wednesday, making Texas the first state to have legislation of this type on the books, according to experts. Higher education institutions nationwide have grappled with how best to handle sexual misconduct claims, and the implementation of Texas' new law comes as schools await the release of Education Secretary Betsy DeVos' changes to regulating Title IX, which prohibits discrimination based on sex.
Colleges and universities have designated "responsible employees," who are required to report when students disclose they are the victims of sexual harassment or assault. Now, under Texas law, all employees, save the few exceptions--including those who are enrolled as students--are legally required to report incidents of sexual harassment and assault, as well as stalking and dating violence, to a Title IX coordinator or deputy coordinator.
Not properly reporting a claim is a Class B misdemeanor and punishable by up to 180 days in jail and a $2,000 fine. If the person is found to have intentionally withheld the report, the crime becomes a Class A misdemeanor and the punishment increases to a maximum of $4,000 and one year in jail.
To Huffman's knowledge, Texas is the only state to impose criminal consequences for failing to report Title IX claims. Huffman told Newsweek she was confident that prosecutors would use their "best judgment" when handling these cases, but the legislature would monitor it over the next year.
Schools nationwide are required to comply with Title IX and failing to do so can result in a loss of federal funding, regarded as a "death sentence," according to Sapp. But unless there's a state law addressing punishments for employees that don't properly report claims, consequences are left to the institution's discretion.
Additionally, the bill requires higher education institutions to terminate the employment of anyone--from a janitor to tenured professors--who are found to be improperly reporting claims.
"Victims and witnesses must be confident that each report will be treated and handled fairly and appropriately," Huffman said. "By confronting the prevalence of these crimes through the reporting required in this bill, Texas colleges can take a substantial step towards addressing, and hopefully, eliminating sexual assault and violence."
Huffman told Newsweek the bill's goal was to unify reporting requirements and formalize the process. In adding criminal consequences for failing to follow protocol, the state senator hoped people would be deterred from covering up instances of sexual misconduct.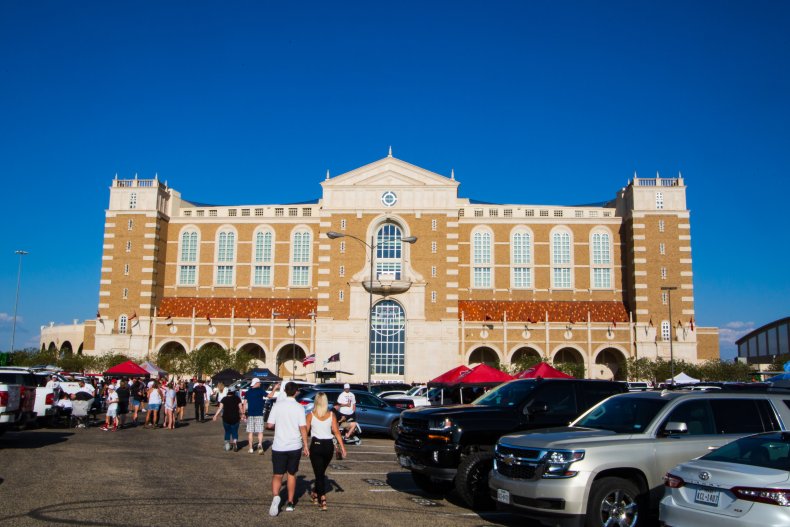 Joshua Richards, an attorney that handles Title IX matters for colleges and universities, told Newsweek he had "significant concerns about the inflexibility of the approach." The law, he said, took away the ability for students to confide in an employee for support, because it requires employees to report the disclosure regardless of the student's wishes.
"It's very difficult to predict how this law will pan out with respect to criminal sanctions until we see it enforced, but the fact that the penalties are on the books is certain to have a chilling effect," Richards said.
Huffman said legislators worked with victims advocacy groups to craft the language and intentionally excluded students from the list of mandatory reporters, and qualified what certain employees needed to report to ensure students had a safe outlet. Under the law, institutions can designate certain employees, such as doctors or counselors, as confidants for students. They must only report the type of incident, not who is involved.
Sapp told Newsweek that allowing professors to hear claims of sexual misconduct and do nothing hurts students and the college community--as it prevents schools from complying with Title IX and enables an alleged sex offender to remain in the community.
"The old mentality of this 'Title IX is government b.s. is gone,'" Sapp said. "The state of Texas no longer believes that or finds that appropriate on college campuses."
For larger universities, such as the University of Texas, Sapp didn't foresee any resource issues in handling the claims, and the same is true for smaller schools that have trained individuals. But he said it would be a "wake-up call" for schools that don't have somebody with legal or investigative training handling the claims.