Engineers Hope Texas Dam, Fit to Bust, Will Hold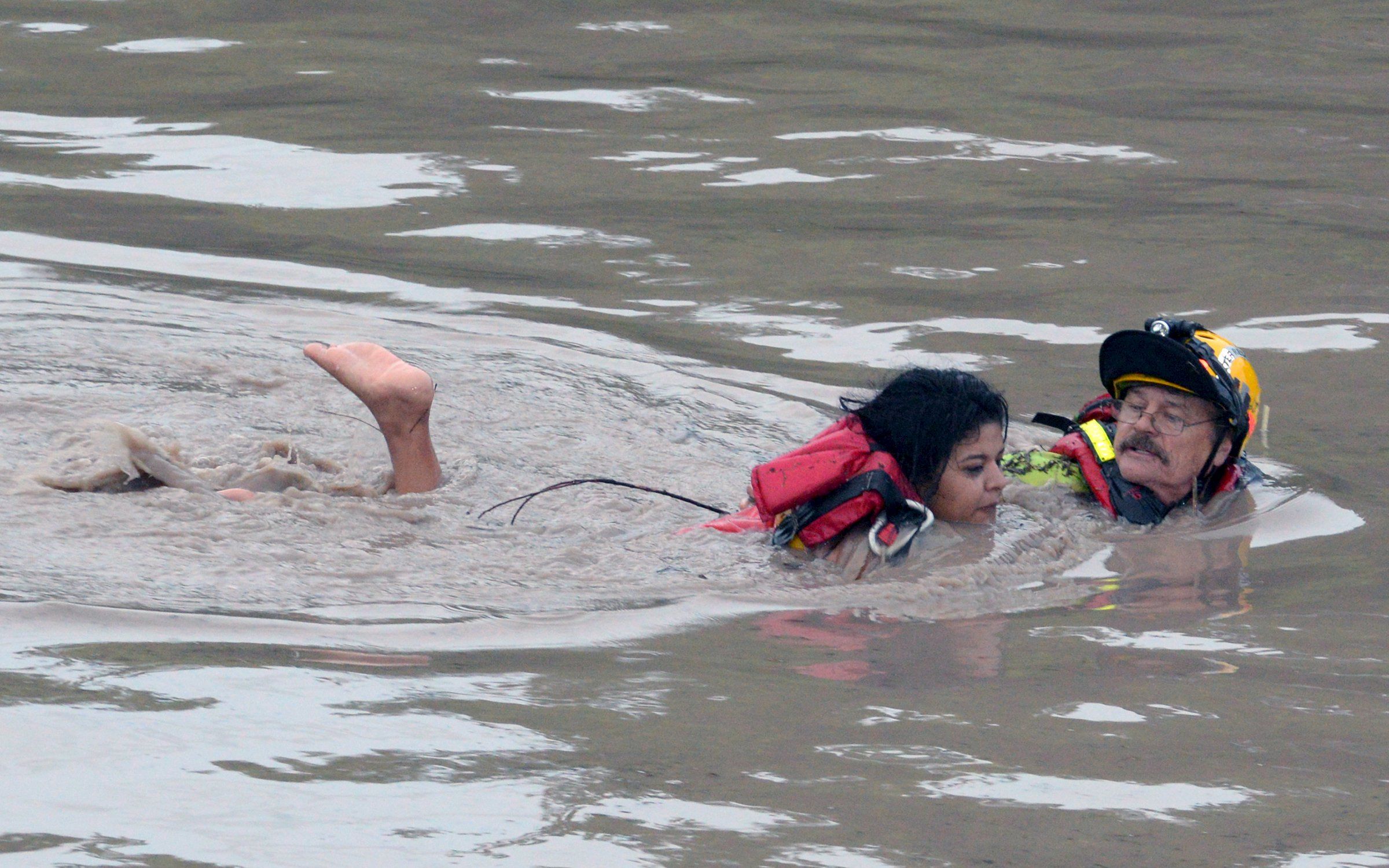 Engineers are hopeful that a dam on Lake Padera in Texas will hold after days of heavy rain made it fit to bust and vulnerable to a breach. A breach of the dam, about 25 miles southwest of Dallas, would send water cascading over Highway 287 and put several hundred homes at risk of damage or destruction.
Flash flooding and storms have doused central Texas and Oklahoma since Memorial Day weekend, leaving at least 18 dead and 13 missing, as well as damaging thousands of homes.
The National Weather Service had expected the earthen dam to breach as early as Wednesday morning, local ABC affiliate WFAA reports. Engineers from the nearby cities of Midlothian and Grand Prairie spent several days shoring up the earthworks and draining water from Lake Padera, which has swelled with recent rains.
The National Weather Service expects between 2 and 4 inches of rain toward Dallas and as much as 6 in Oklahoma in the coming days. It also issued a flash flood warning for Ellis County, where the dam is located, early this morning, but that rain never materialized. The dam's levees are still vulnerable to more rainfall.
Nearby residents were asked to evacuate their homes Wednesday morning, local Fox affiliate Fox4News reports, but Captain John Spann of the Midlothian Police Department later said police are "standing down" from shoring up the dam, for now at least.
Texas Governor Greg Abbott has declared a state of emergency in some 24 counties, most of them in the Hill Country of central Texas.