Texas Dedicates Nearly $1 Billion to Secure its Border With Mexico
Texas Gov. Greg Abbott released a video Monday evening that says the Lone Star State has dedicated almost $1 billion to help secure its southern border with Mexico. Abbott said it is the "federal government's job" to protect that border, but the state has taken things into its own hands.
"Securing the border is the federal government's job, but Texas is stepping up to help out," Abbott said in his video tweet. "We dedicated almost a billion dolars in our budget to secure our border."
The governor said the money includes funding for the Texas National Guard and the Texas Department of Public Safety (DPS) officers to work with border patrol.
The earmarked money also includes boats on the Rio Grande, and planes to help detect "the drug cartels that are trying to smuggle people into our country."
"There's a lot more that must be done, but we will not solve the border crisis until Congress finally steps up and passes immigration reform and fully funds border security," Abbott said.
The United States and Mexico share about 2,000 miles of border, and 1,200 of that lies between Texas and Mexico.
A big part of President Donald Trump's 2016 campaign centered on building a barrier between the two countries, and that "Mexico will pay" for the wall. The federal government went into a partial shutdown for 35 days from late December until late January when Republicans and Democrats couldn't agree on a budget that included a wall.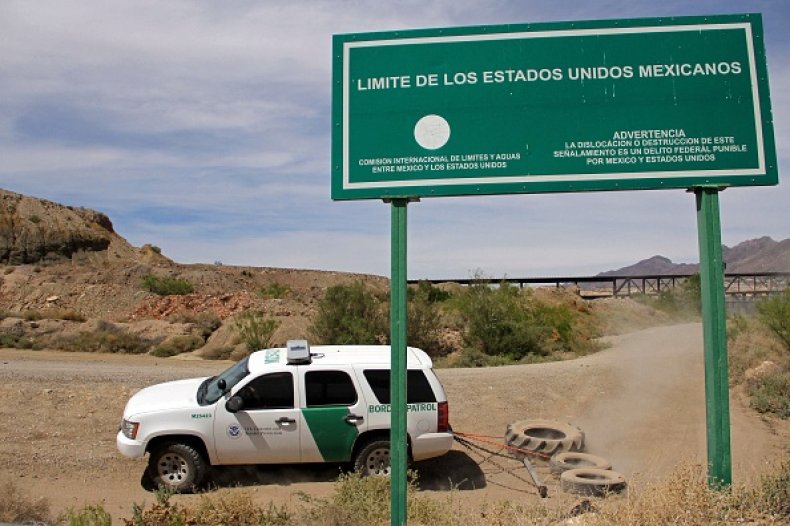 Texas Sen. Ted Cruz (R) said the border can't handle the influx of illegal crossings.
"We right now have an incredible flow of human traffickers, narcotics traffickers coming across the border and it endangers our national security and it endangers people's lives," Cruz said in January. "And how do you stop it? Well, the most natural thing to do, is we need to build a wall. We need a barrier that stops the traffickers in their path."
In addition, detention centers along the border have become overcrowded.
Border guards the last few months have apprehended migrants crossing illegally by the hundreds of thousands.
According to the U.S. Customs and Border Protection website, there were more than 100,000 apprehensions of illegal crossings or inadmissible in March, and that number went up each of the next two months.
March 2019 — 103,729
April 2019 — 109,474
May 2019 — 144,278
Of the May total, 11,893 were unaccompanied children and more than 43,000 were single adults. The remaining were family units.