Texas Dem Henry Cuellar Says Kamala Harris Never Responded to his Calls to Visit Border
Texas Democrat Henry Cuellar said that his calls inviting Vice President Kamala Harris to the southern border went unanswered, and that he learned of her upcoming trip from the news.
Fox News host Bill Hemmer asked the Congressman Thursday morning if he ever heard back from Harris after extending her an invitation to the U.S.-Mexico border "for months."
"No we didn't," Cuellar replied. "We heard about it from the news, like everybody else. In fact, I talked to some other Texas Democrats, they had no idea until they saw it in the news. So again, it doesn't matter if it's a Democrat or Republican, you got to pay courtesy to the members of Congress that are down there at the border."
Harris will travel to El Paso, Texas on Friday—her first visit to the border since being tapped by President Joe Biden to lead the administration's efforts to curb migration amid a record surge of people coming to the border.
The vice president will be accompanied by Homeland Security Secretary Alejandro Mayorkas.
Harris has been under fire, primarily by Republicans, for not visiting the area sooner. She defended the decision during her first international trip to Guatemala and Mexico, telling reporters it would simply be a "grand gesture."
Cuellar told Fox News Thursday that he had "no idea" why it took the administration so long to send Harris to the border.
The congressman also said Harris was taking a "politically safe" trip by going to El Paso rather than other areas of the border with higher activity."
"You can't just go to one place. But she does check the box and go down to the border by going to El Paso," he said.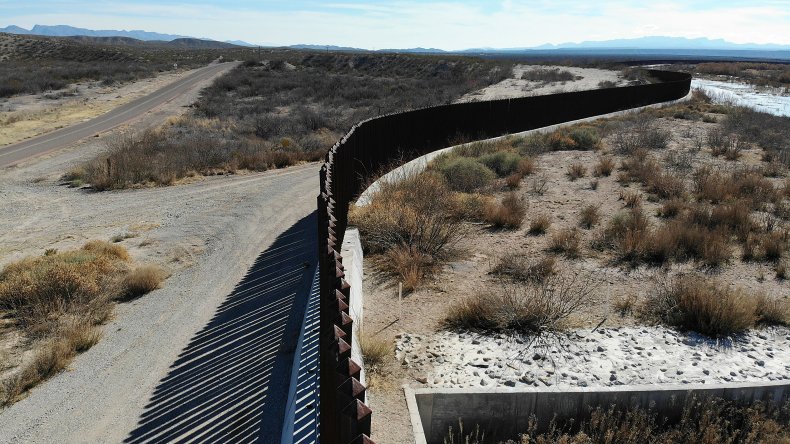 Asked Wednesday about the timing of Harris's trip to the border, White House press secretary Jen Psaki said an assessment was made "within our government about when it was an appropriate time for her to go to the border."
Harris's trip comes just five days before Donald Trump will appear at the border alongside Texas Gov. Greg Abbott.
Trump claimed Wednesday that Harris wouldn't be visiting the border at all if he wasn't going there next week.
"After months of ignoring the crisis at the Southern Border, it is great that we got Kamala Harris to finally go and see the tremendous destruction and death that they've created—a direct result of Biden ending my very tough but fair Border policies," the former president said in a statement.
He added, "If Governor Abbott and I weren't going there next week, she would have never gone!"
Newsweek reached out to the White House for comment on Cuellar's statements, but didn't receive a response before publication.