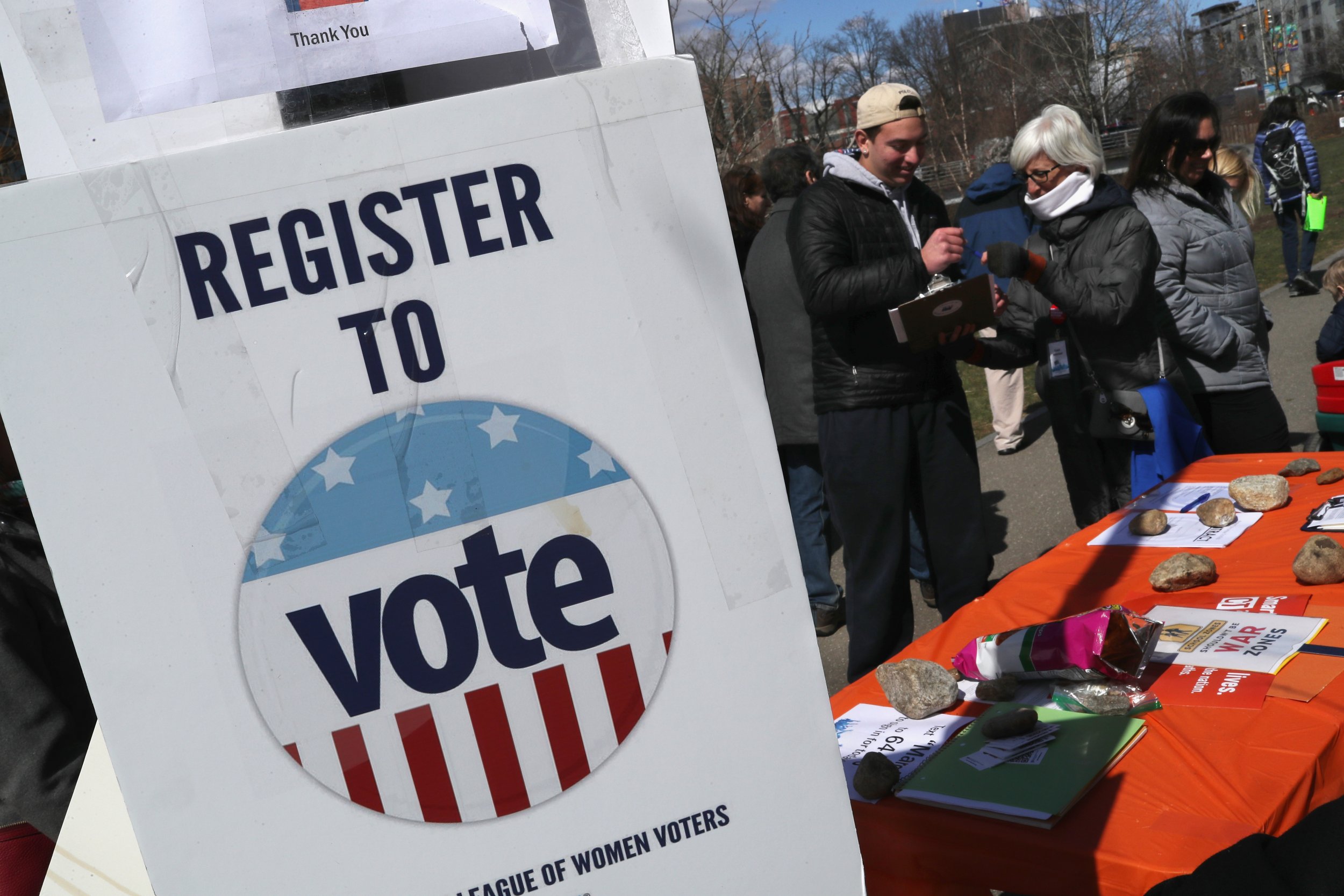 A complaint was filed on Thursday accusing the Texas Democratic Party of sending applications to noncitizens encouraging them to register to vote with forms saying they were United States citizens. The complaint asked for an investigation into the mailers.
Texas Governor Greg Abbott said on Twitter the matter was being investigated.
"A complaint says the Texas Democratic Party asked noncitizens to register to vote, sending applications with citizenship box prechecked," Abbott said. "This is being investigated. If true, there will be serious consequences."
The Public Interest Legal Foundation, a nonprofit law firm dedicated to election integrity, released the complaint on Thursday, alerting authorities to the campaign mailers. The foundation said the mailers were found in the Rio Grande Valley region of South Texas.
"Texas Democrat Party mailers circulated around the Rio Grande Valley region of south Texas landed in the hands of lawfully present noncitizens in late September and early October," the complaint said. "The envelopes contained voter registration applications where the answers to questions 'Are you a United States citizen?' and 'Will you be 18 years of age on or before election day?' were pre-printed 'Yes' for each."
The complaint included photographs of Texas voter registration applications showing the pre-checked boxes.
"Noncitizens usually register to vote at the prompting of another party—usually a DMV clerk," PILF president and general counsel J. Christian Adams said. "Today we are raising awareness to how the Texas Democrat Party—unintentionally or otherwise—is offering voter registration to noncitizens. Without some form of official intervention, confused noncitizens rather than the Texas Dems will end up paying the consequences of this matter."
The Texas Secretary of State's office said it had received complaints from immigrants and family members of deceased people asking them to register, the Washington Times reported.
In a statement sent to Newsweek, Texas Democratic Party Deputy Executive Director Manny Garcia called Texas' Republican government "anti-voter" and said "Republicans have done everything in their power to make it harder for eligible Texans to vote."
"The Texas Democratic Party is proud to have made an unprecedented investment to provide eligible Texans with the opportunity to vote," Garcia said. "Using the secretary of state's voter file, national change of address information and consumer data, the Texas Democratic Party mailed voter registration applications to a large number of people who may have moved to Texas, changed their or a loved one's address, or are members of Texas' diverse and rising electorate. These data sets are large, complicated and imperfect. Nonetheless, every mail piece makes absolutely clear that applications are affirming under penalty of perjury that they meet all of the eligibility requirements to vote."
This story has been updated to include comment from the Texas Democratic Party.